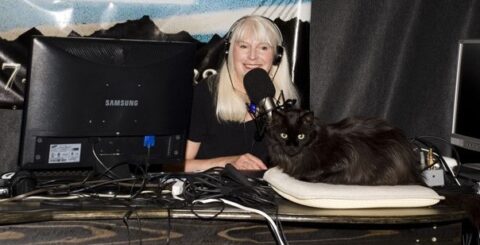 Barb Adams is the former Host of the national radio show, Barb Adams Live, which aired for 13+ years on the Genesis  Communications Network, a leader in talk radio. During her tenure with the show, Barb interviewed hundreds of top-name guests in a multitude of disciplines from self help and spirituality to science, economics, history, and politics.

Seeking to inform and inspire, Barb's background as a Research Scientist and author/editor powers her thought-provoking  interviews and discussions.
Barb has published on a variety of subjects professionally including biology, cancer mortality related to UVB and Vitamin D, conservation, population studies, atmospheric change and weather-related phenomena, and  quantum physics. In addition to authoring and editing scientific articles and books, Barb also wrote periodic articles for the Genesis Communications Network as well as for assorted journals and magazines. Several articles Barb penned were also included in the best-selling book, Sightseeing in the Undiscovered Country.

Barb has been featured on CNN, The Today Show, Good Morning America, CBS Morning Show, Fox and Friends, Extra, Inside Edition, E!, Larry King Live, Geraldo Rivera, TV New Zealand, Fox News, and numerous other TV, radio, and print outlets.
In addition, Barb appeared on ABC's Wife Swap and also appeared on Animal Planet's Cats 101, which featured her former "silent co-host" Sammy (now deceased).  Barb served as a co-host on a pilot documentary series challenging the boundaries of science in the late 2000s.

Barb resides in Fort Collins, Colorado, and enjoys promoting Colorado on both the local and national media scenes.
Member of  Broadcast and Radio Professionals and Talk Show Host Group.
Contact Barb at barbadams@barbadamslive.com
Twitter:  @BarbAdamsLive

Facebook:  https://www.facebook.com/barb.adams.127 
LinkedIn:  https://www.linkedin.com/in/barb-adams-85667321.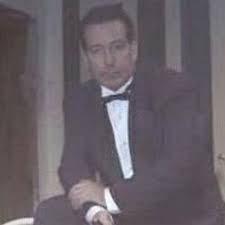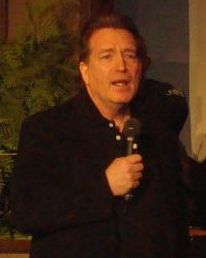 John J. Higgins Esq. is a former prosecutor and retired Deputy Attorney General (New Jersey Division of Criminal Justice) with experience in pursuing complex criminal conspiracies, organizations, and crimes, including homicides. He was involved first-hand in the prosecution of  the so-called "Angel of Death" serial killer, Charles Cullen (who murdered dozens, possibly hundreds, of victims and whose story was featured in the motion picture "The Good Nurse" starring Academy Award Winners Eddie Redmayne and Jessica Chastain) as well as prosecuting Melanie McGuire (the "Suitcase Killer," whose story aired on LMN.
John received his J.D. from Rutgers University and began his public service career as staff to the New Jersey Governor's Committee on Children Services Planning, working on issues such as substance abuse among youth, Medicaid reimbursement issues, lead poisoning, and was one of the primary creators of Rock Against Drugs (with public service announcements using celebrities). Before beginning his prosecutorial career at the New Jersey Attorney General's Office, John was part of the team that created Drug Free School Zones and the Governor's Council on Alcoholism and Drug Abuse.
John was the first attorney assigned to the Office of Bias Crime and Community Relations, producing an anti-bias crime theatrical performance he brought into 170 high schools in NJ and Toronto, Canada. In addition, John wrote the report that became the basis for the NJ Statewide Human Relations Council and prosecuted a number of bias crimes, including a nationally-notorious case where a gang terrorized five communities and cut a 70-foot swastika in a cornfield, as well as other cases involving Neo-Nazi domestic terrorist organizations.
As a prosecutor, John prosecuted cases of wrongdoing by police, correction officers, public officials, and county and municipal prosecutors. He also prosecuted environmental crimes, homicides, and complex organized criminal activities as well as those international in scope.
John was involved with wire taps, electronic data, and general search warrants. He also coordinated fugitive cases and coordinated bringing Israeli commandos into New Jersey to train law enforcement after the first World Trade Center bombing.
John J. Higgins is the author of The Archangel Jarahmael and The War to Conquer Heaven series as well as A Ghost Assassin Affair: The Rescue.
John can be reached at jjhigginsesq@gmail.com, @JohnJHigginsEsq on Twitter, or on his website http://john-j-higgins.com.   His Amazon author page is https://www.amazon.com/stores/John-J-Higgins/author/B00AU76AOI?ref=ap_rdr&store_ref=ap_rdr&isDramIntegrated=true&shoppingPortalEnabled=true and Facebook author page is https://www.facebook.com/TheArchangelJarahmaelTheWarToConquerHeavenTrilogy.  His personal Facebook page is https://www.facebook.com/john.higgins.737 and his LinkedIn page is https://www.linkedin.com/in/johnjhigginsesq.