Hour 1 – John J. Higgins and Barb Adams, The Impeachment Hearings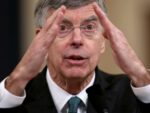 JOIN Barb and John as they discuss the latest news and analysis of the impeachment hearings.
Hour 2 – Mary Salsberg, An Illicit Love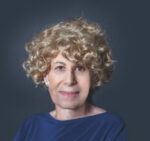 Joining the show during the second hour is licensed clinical social worker Mary Salsberg. Mary will be discussing her book, An Illicit Love: A Psychotherapist's Affair with a Married Man.
In her late thirties, when Mary Salsberg was going through a difficult divorce, she was ardently pursued by a married man. Vulnerable and lonely, Mary, who was a psychotherapist, fell for her seducer, and began an almost thirty-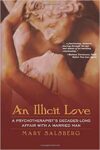 year passionate affair, which she describes in her riveting memoir, An Illicit Love: A Psychotherapist's Affair with a Married Man. In her memoir, Mary explains why she remained in the affair, and what her hopes and dreams were. She also examines the consequences of the affair, not only on her, but on her lover's wife.
During the interview, Mary will explain why she wrote this memoir, which serves as cautionary tale for other women who are involved in affairs with married men. She'll describe the emotional toll the affair had on her and why, even after all of these years and after she eventually married her lover after his wife passed away, she still experiences pain.
Mary will also discuss
Why women involved with married men should not believe their lovers will leave their wives
Why younger women involved in an illicit affair may never marry or have the children they desire
Why ending an affair is as difficult for a lover as ending a marriage is for a wife
How living a secret affects every aspect of your life
Why women considering an affair with a married man should wait until ethical non-monogamy becomes more acceptable
Why she, an experienced therapist, had an affair even though she knew better
Much has been written about affairs in sociological and religious contexts. Mary Salsberg wrote An Illicit Affair to move the cultural conversation about affairs into this personal arena.
Mary Salsberg, LCSW, began her career as a registered nurse working in emergency departments and other critical care units, specializing in end-of-life care. After earning her Master's degree at the Wurzweiler School of Social Work, she entered private practice. For decades, Mary treated patients with marital problems often associated with extramarital affairs. She has also lectured around the United States about terminal illness, multiple personality disorder, and assessing depression in medical settings. Her writing credits include chapters in the American Handbook of Psychiatric Nursing.
For more information, visit http://marysalsberg.com.
KEN GOLDSTEIN comments each hour on Studying for the Workforce (Originally broadcast February 7, 2015)
Share this post...