(1) John J. Higgins & Barb Adams, Week in Review
(2) Ruth Fishel, Time for Peace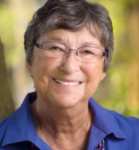 Joining the show during the second hour is acclaimed inspirational author Ruth Fishel. Ruth will be discussing her latest book, Time for Peace: Peace in Our Hearts, Peace in the World.
Despite the hectic, ever-changing nature of today's world, Ruth Fishel believes that mindful, peaceful living is within reach. In Time for Peace, Ruth offers an inspiring collection of daily meditations, one for each day of the year, focused on cultivating peace worldwide.
Through powerful, stimulating, inspirational thoughts, quotes, and affirmations and inclusion of experiences and revelations from her own life, Fishel demonstrates that inner peace can extend to world peace when enough people adopt an attitude of mindfulness and peacefulness. She communicates that when one carries the intention to be mindful and accepting of each moment, spreading the serenity to others, which reverberates peace throughout the Universe.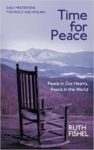 Time for Peace presents a daily guide to inner peace. Filled with Fishel's inspiring, uplifting reflections on mindful living, this devotional shares the idea that thought, prayer, and meditation can end the horrors of war and bring about peace for all.
Ruth is an acclaimed author of inspirational books that have sold nearly a million copies. As the Co-founder and former Director of Serenity, Inc., she now teaches, writes, and presents workshops and retreats throughout the country, helping people become whole and healthy using the tools of mindfulness, affirmations, and visualizations.
If you'd like more information, visit Ruth's website https://www.ruthfishel.com.
(3) Roland Griffith, Find Peace One POP at a Time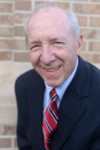 Author, entrepreneur, humanist and public speaker Roland Griffith joins the show during the third hour to discuss his book Find Peace One POP at a Time: Moving from Anxiety and Pain to Joy and Hope.
More Americans than ever are stressed, depressed, and anxiety-ridden, and longing for a little peace, joy and hope in their lives.
Roland Griffith will help you learn how to overcome depression and stress by training your mind to stay in the present one POP at a time. Through his systematic approach, you'll break free of old habits, accelerate your mental and physical energy, and find more hope and joy.
Griffith will chronicle his own journey battling depression and shares his process

that led to increased happiness. In addition, he'll discuss the simple steps you can use to move past depression, medication, and therapy to take control of your life all by yourself. His method utilizes POPs—Pieces of Peace—which are self-generated momentary breaks in your constant stream of negative memories and fears. He'll help you:
Understand how negative mental chatter leads to depression.
Master POPs, one step at a time, to turn off the mind patterns that cause pain and suffering.
Practice simple exercises for overcoming the tricks your mind uses to keep you unhappy.
Track your day-to-day progress from constant stress to more happiness each day.
Roland's a successful entrepreneur, humanist, public speaker, and business leader who has achieved peace, increased his personal joy and hope, and has developed a system to help others.
For more information, visit http://rolandgriffith.com.
Share this post...