October 10, 2015 – Archives/Pod Casts   Hour 1  –  Hour 2   –  Hour 3
Hour 1:  OPEN DISCUSSION on The Value of the American Worker

Since the turn of the century, there's been a major downshifting for  workers in this country. Worse yet, today's average American is working more hours per year but is still unable to keep up with current living standards.
According to a report released by economist Rob Shapiro for the Brookings Institution, "Nearly two-thirds of American households earn less money today than they did in 2002." And while workers' median incomes are falling, pay isn't growing as it has in the past.
CNN reports (http://money.cnn.com/2015/08/18/news/economy/bernie-sanders-americans-work-more/) that Americans earned basically the same amount of money per week in 2014 ($334) as they did in 1979 ($332, adjusting for inflation).
As productivity surges ahead (partially due to automation and improvements in efficiency), corporations' profits continue to increase. Meanwhile, income and wages have stagnated for most American workers. It's no wonder why so many Americans can't keep up and are falling behind.
Add in the fact that many multinational corporations are laying off American workers and hiring workers overseas, and it becomes clear that thus far, the 21st Century hasn't been a good one for most working Americans.
JOIN Barb and John as they discuss The Value of the American Worker.
Hour 2:  Ron Felber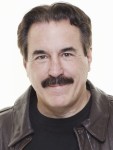 Joining Amerika Now during the second hour is master storyteller, award-winning author and public speaker, Ron Felber, who will be discussing his latest book, Mojave Incident.
On the night of October 21, 1989, nine glowing objects appeared over an empty stretch of the Mojave Desert–and turned a couple's quiet weekend into an unearthly nightmare of terror.
Ron Felber is well-known as the author of both novels and nonfiction books that explore unusual, yet compelling topics. He is often drawn to unconventional subjects, whether it's a Mafia doctor in Il Dottore or human trafficking in The Kafka Society. It's no wonder then that Felber was intrigued by the story of Elise and Tom Gifford, who claimed to have been abducted by extraterrestrials during a desert camping trip.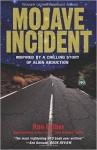 Felber will discuss how he came to meet the Giffords and how he connected them with the National Center for Trauma. He'll talk about the conclusions drawn by the center's renowned director and what retrogressive hypnosis revealed about the Giffords.
Mojave Incident may be the most frightening UFO book ever written, touching the subconscious fears deep in all of us.
Ron Felber is the author of seven novels and five nonfiction books including the Jack Madson crime thriller series and Il Dottore, the basis for the television series The Mob Doctor. The recipient of the UP1 Award for fiction, Felber was educated at Georgetown University, Loyola University of Chicago, and Drew University, where he earned his doctorate.
For more information, visit http://ronfelber.com.
Hour 3:  Shai Reshef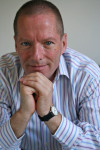 Educational entrepreneur and President of University of the People, Shai Reshef, joins the show to discuss the first U.S. tuition-free accredited university.
University of the People (UoPeople) is the world's first non-profit, tuition-free, accredited online university dedicated to opening the gates to higher education for all individuals otherwise constrained.
The university embraces the worldwide presence of the Internet and dropping technology costs to bring tuition-free undergraduate degree programs to qualified high school graduates around the world. UoPeople offers Associates and Bachelors degree programs in Business Administration and Computer Science.
With the support of academic leadership from top universities and having admitted more than 2,000 students from over 150 countries to date, UoPeople is well on its way to becoming a leader in global higher education.
President Reshef will discuss why he founded UoPeople, how the university operates, what types of courses are offered, and who is involved (instructors and students).  In addition, he'll discuss the university's mission, vision, goals and values.

President of the University of the People, Shai Reshef is an educational entrepreneur, with over 25 years of experience in the international education market. President Reshef has been widely recognized for his work with UoPeople, including being named on of Fast Company's 100 Most Creative People in Business; selected by OneWorld as one of its "People of 2009;" awarded an Ashoka fellowship; joined UN-GAID as a High-level Adviser; granted membership in the Clinton Global Initiative; granted an RSA Fellowship; selected by the Huffington Post as the Ultimate Game Changer in Education; nominated as one of Wired Magazine's 50 People Changing the World; and selected as a Top Global Thinker by Foreign Policy Magazine. His TED talk, An Ultra-Low-Cost College Degree, has been viewed by over 2 million people.
Prior to founding University of the People, President Reshef chaired KIT eLearning, the online learning partner of the University of Liverpool and the first online university outside of the United States.
For more information visit http://uopeople.edu.
Share this post...