March 10, 2012  Show Archives/Podcasts        Hour 1 –  Hour 2 –  Hour 3
Hour 1:  Meg Blackburn Losey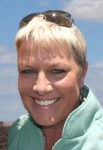 How is it that miracles happen?  Is spontaneous healing really possible?  Why is it that some illnesses don't show up in standard or even specialized medical testing, yet are real in their effects?  Can someone be "cosmically ill" with no apparent physical cause?  How do the people and places around us affect us in our everyday lives?  Can we intentionally and effectively create miracles of healing?  How can symbols of light be used to instantly attune someone's entire energy system?  Meg Blackburn Losey answers these questions and many others in her latest book, Touching the Light:  What Miracles Are Made Of.
Meg will bring the listener into previously unknown worlds of healing and will explain not only how energy healing is possible, but how it works.  Her book, Touching the Light, is the quintessential instruction manual for holistic healing in the third dimension and beyond!
Meg is the host of Cosmic Particles internet radio show.  She is the author of the bestselling The Secret History of Consciousness, Parenting the Children of Now, Conversations with the Children of Now, the international bestseller,  The Children of Now, The Crystalline Children, Indigo Children, Star Kids, Angels on Earth and The Phenomenon of Transitional Children, Pyramids of Light, Awakening to Multi-dimensional Reality, and Online Messages. Meg is also a contributor to The Mystery of 2012 Anthology and a regular contributor to many magazines and other publications.
Dr. Meg is a national and international keynote speaker and also lectures worldwide.  She facilitates group journeys to sacred sites around the world, and has also served as a consultant to Good Morning America and 20/20.
Dr. Meg can be reached by email at:  drmeg@spiritlite.com.
For more information about Dr. Meg, please visit her website at touchingthelight.org.
Hour 2:  Gavin Menzies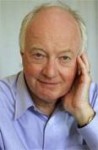 Joining Amerika Now during the second hour of the show is renown bestselling author, Gavin Menzies, to discuss his latest book, The Lost Empire of Atlantis.
The story of Atlantis, the lengendary civilization described by Plato more than 2,000 years ago, is one of the world's most enduring mysteries.  Was it a place of fiction, or did Atlantis really exist, and if so, where was it and what brought abut its spectacular downfall?
Gavin Menzies believes Atlantis wasn't just one island city but rather a part of an entire empire, that of the Minoans.  The extraordinary-but now largely forgotten-civilization of the Minoans, with its great palaces and sea ports based in Crete and nearby Thera (now called Santorini), had a level of sophistication that belied its place in the Bronze Age.  Menzies' quest into what really happened led him to the truth behind the mystery of the Minoans and their destruction.  Through an examination of new research, metallurgy, ancient shipbuilding and navigation techniques, archaeological artifacts, and cutting-edge DNA evidence, Menzies uncovered a trading empire that spanned from the Mediterranean to the Great Lakes in North America, to Kerala in India.  And in so doing, he explains the incredible reality behind the legendary civilization described by Plato, as well as its violent disappearance.
Gavin Menzies is the New York Times bestselling author of   1421:  The Year China Discovered America and 1434:  The Year China Ignited the Renaissance. His ideas have been profiled in the New York Times, New York Times Magazine, and Wall Street Journal, and he has lectured at the Library of Congress (Washington, DC), Royal Geographical Society (London), National Maritime Museum (London), and other prestigious venues.  He served in the Royal Navy between 1953 and 1970.  His knowledge of seafaring and navigation sparked his interest in the epic voyages of Chinese Admiral Zhang He, which he described in 1421 and 1434.  Menzies lives in London, England.
For more information about Gavin Menzies, please visit his site at gavinmenzies.net/
Hour 3:  Aleya Dao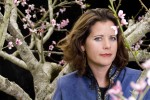 Aleya Dao joins the show during the final hour to discuss Energetic Balancing.
Aleya is a sound healer, energetic practitioner, Minister in the state of California, Doctor of Oriental Medicine in New Mexico, and a Licensed Acupuncturist in Colorado. She has been an alternative healer for 20 years.
Aleya graduated from Lewis and Clark University in Portland, Oregon, and earned her Master's Degree in Oriental Medicine from The Southwest Acupuncture School in Santa Fe, New Mexico.   She practiced in Telluride, Colorado, for 7 years before moving to Santa Barbara, California, where she now serves an international clientele as a spiritual guide and sound healer.
In 2001 Aleya had an enlightenment experience which enables her to perceive other realms, hear the angelic beings, and increased her empathic and clair-audiant abilities. Aleya has mastered the ability to locate the root cause of patterns of suffering and helps people release those energies, move forward, feel greater peace, empowerment, and freedom.  Through her music she takes people into states of higher consciousness, gives them a sense of deep connection, and awakens within them a place where they once again feel at home, and at peace.  She produced her first commercial CD called Awaken with Grammy-award winning composer and musician Barry Goldstein in 2007.
"When you listen to Aleya, the inner flame of your soul is ignited and rekindled."
– Maureen Moss, World Puja Radio
Aleya's daily Cups of Consciousness meditations, music, and sessions assist people in accessing higher states of consciousness in a powerful, yet gentle way.
For more information about Aleya Dao, please visit her website at  aleyadao.com.
PLEASE CALL  800-259-5791  TO SPEAK WITH ANY OF TONIGHT'S GUESTS.
Share this post...