Dec 10, 2011  Show Archives/Podcasts      Hour 1 –  Hour 2 –  Hour 3 –  Hour 4
Hours 1-2: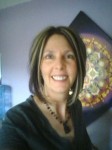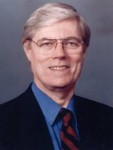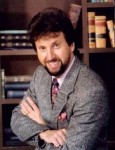 Joining Amerika Now for the first half of the show to discuss Roswell are Christine Tulk, Tom Carey, and Don Schmitt.
CHRISTINE TULK was born in Roswell, New Mexico, but was raised on the family ranch 65 miles east of Roswell.  She is the youngest granddaughter of the legendary Sheriff George Wilcox, of Roswell fame, and her grandmother was the late Inez Wilcox.
Christine never met her grandfather as Sheriff George Wilcox died in 1961 and Christine was born in 1964.  She would learn about the 'Extraterrestrial' UFO crash and her grandfather's involvement while watching an episode about Roswell on the television program, Unsolved Mysteries in 1989.
In her search for answers, Christine would venture on her own journey to understand what really happened in 1947.
In 1990, in Arlington, Virginia, Christine would have the pleasure of meeting Hans Adam II, the Prince of Liechtenstein.  Hans Adam II funded a project called, "Recollections of Roswell" for the Fund for UFO Research.
It is Christine's hope that by talking about one of the most compelling 'Extraterrestrial' stories ever in the U.S., she may shed some light of truth for a universal experience by two extraordinary people…her grandparents.
Christine has been a licensed massage therapist for 17 years and is the owner of Iyashi Bodyworks in Phoenix, Arizona.
This will be Christine's last interview regarding Roswell, so please join in as she relays new insights about the "granddaddy of all UFO cases."
Joining Christine tonight during both hours of the interview is THOMAS J. CAREY, who recently was interviewed on this show to discuss his contributing chapter, Killing the Roswell Story in the book, UFOs and Aliens:  Is Anybody Out There? Tom will blend  his own extensive research into this ongoing mystery involving the alleged crash of a UFO at Roswell, New Mexico, in July 1947, with that of Christine's.
Thomas J. Carey is a native Philadelphian, and holds degrees from Temple University and California State University-Sacramento and attended the University of Toronto's PhD program in Anthropology.  An Air Force veteran who held a Top Secret/Crypto clearance, Tom was also a Mutual UFO Network (MUFON) State Section Director for Southeastern Pennsylvania from 1986 to 2002, a Special Investigator for the J. Allen Hynek Center for UFO Studies from 1991 to 2001, and a member of the CUFOS board of directors from 1997 to 2001.
Tom began investigating aspects of the Roswell incident in 1991 for the Roswell investigative team of Kevin Randle and Don Schmitt, and since 1998, has teamed exclusively with Don Schmitt to continue  a proactive investigation of the case.
Tom has authored or coauthored more than 30 published articles about the incident, and has contributed to a number of other books on the subject as well.  He has appeared as a guest on numerous radio and TV shows throughout the country, including Coast to Coast AM, Jeff Rense, Mancow, Fox and Friends, CN8 Friends Saturday, and Larry King Live! He has also contributed to a number of Roswell-related documentaries, both on-screen and behind the scenes.  Tom was a consultant and interviewee (with Don Schmitt) on the highly acclaimed and rated SciFi Channel documentary, The Roswell Crash:  Startling New Evidence, the Learning Channel's Conspiracy Theory, the Travel Channel's Weird Travels, the SciFi Channel's SciFi Investigates, and the History Channel's The UFO Hunters. Tom was also featured in the Twentieth Century Fox Golden Anniversary re-release DVD of the 1951 sci-fi classic, The Day the Earth Stood Still.  His 2007 book (with Don Schmitt) Witness to Roswell:  Unmasking the 60-Year Cover-Up, was the number #1 bestselling UFO book in the world in both 2007 and 2008, and the revised, expanded, and updated sequel, published in 2009, continues to be a bestseller.  Both books are considered to be the best books ever written about the Roswell incident.  A motion picture, based on these books, is in the works.  Tom is also currently writing another book about Wright Patterson AFB and its secrets, which is scheduled for publication in 2012.
Tom and his wife, Doreen, have two grown children and reside in Huntingdon Valley, Pennsylvania.
Joining both Christine and Tom during the second hour of the show is renowned UFO investigator Don Schmitt.
DONALD R. SCHMITT is the former co-director of the J. Allen Hynek Center for UFO Studies, where he served as Director of Special Investigations for ten years. Prior to that, he was a special investigator for the late Dr. J. Allen Hynek and the art director for the International UFO Reporter.
Schmitt graduated from MATC with a degree in Commercial Art and graduated cum laude from Concordia University with a degree in Liberal Arts. He is presently taking graduate courses in Criminal Justice.  Schmitt is the author of dozens of articles about UFOs, as well as the co-author of two best-selling books, UFO CRASH AT ROSWELL, Avon 1991, best-selling Witness to Roswell, New Page, NJ, 2007, and The Truth About the UFO Crash at Roswell, published by M. Evans, 1994. He is also the author of ROSWELL, THE CHRONOLOGICAL PICTORIAL, from Moonset Entertainment Group.
Don has led and organized the only three archaeological dig projects at the actual Roswell crash/debris field. They were conducted in 1989, 2002, and 2006. The second effort became the central theme of their highest rated show up until that time in the 10-year history of the SCI FI Channel – The Roswell Crash: Startling New Evidence, which also resulted in the book The Roswell Dig Diaries to which he was a contributing author.
Schmitt is an exciting university lecturer and internationally considered one of the best investigators in his field. He has spoken hundreds of times in cities and countries around the globe, most notably including the Battelle Institute. He has been interviewed frequently on TV, radio, and in print, including Oprah, Peter Jennings, CBS 48 Hours, Paul Harvey, Larry King Live, Montel Williams, Mancow Muller, Kevin Mathews, Art Bell, George Noory, Shirley Maclaine Show, FOX Good Day LA, NPR, Mutual Broadcasting Network, CNN Investigates, SCI FI Investigates, Disney Channel, the Travel Channel, Sci-Fi Channel, BBC, Learning Channel, Today Show, NBC, ABC News, CBS Morning News, AP, UPI, CNN News, Sonja Live, Jim Bohannen, Morton Downey Jr., Jerry Doyle, Allan Handelman, John Boy and Billie, TIME, Wall Street Journal, Forbes, Popular Science, SPIN, BLADE, New York Times, LA Times, Chicago Tribune, Philadelphia Inquirer, San Francisco Chronicle, Milwaukee Journal, Albuquerque Journal, Popular Science, and OMNI Magazine.
Mr. Schmitt was an on-set consultant at Paramount Studios on one episode of the popular ROSWELL TV series and was a UFO Consultant to NBC's Unsolved Mysteries. He also appeared with Sally Kellerman in the pilot episode of "Greetings From the Unknown."
He had the grand experience of traveling a 31-city speaking tour mainly with actor William Shatner and occasionally with other STAR TREK stars in 1994-96, produced by Star Knight Productions.  This experience led to his being a Guest of Honor in 1996 at Dragon Con held in Atlanta, which is the second largest science fiction convention in the world.
Mr. Schmitt also sings in a highly acclaimed choral group which has had engagements at the Milwaukee Rep oratory, Milwaukee Auditorium, Schauer Theater, St. John's Cathedral, Holy Hill Basilica, and Carrol College. Featured concerts have been with Midland College of Iowa, The Kettle Moraine Symphony, and the Waukesha Symphony performing the works of Handel, Du Brois, Mozart, Beethoven, and Shubert.
The basis of his research and consultation has been the theme of many documentaries including the highly acclaimed UFO Secret: The Roswell Crash, two-time British Academy Award (BAFTA) winner producer, John Purdie's The Roswell Incident, Roswell, The Real Story,  Roswell: Cover-ups and Close Encounters, UFOs: 50 Years of Denial, Award-winning Roswell, The UFO UnCover-up, and he hosted the production of The X Chronicles.
Don wrote and narrated the audio CD UFO Crash at Roswell, an Audio Documentary, Caroline Records, 1997. He has also produced and co-starred with actor John de Lancie in the live theatrical radio drama Roswell, the Unheard Broadcast, Prosaic Pictures 2000.
By far his greatest achievement was the Golden Globe Best Picture nominated motion picture ROSWELL, which was based on the first book. Besides consulting on the movie, he made a cameo appearance. Presently, he is a contributing writer for UFO Magazine, and on the Board of Directors for the International UFO Research Museum.
For more information about Don Schmitt and Tom Carey and their research, please visit their website at www.roswellinvestigator.com.
PLEASE CALL   800-259-5791  TO SPEAK WITH CHRISTINE, TOM, AND DON.
Hours 3-4: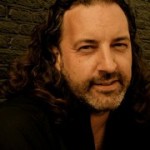 Joining Amerika Now for the second half of the show is PHILIP COPPENS, whose latest book is The Ancient Alien Question. Philip is a renowned author and investigative journalist, ranging from the world of politics to ancient history and mystery.  He co-hosts The Spirit Revolution radio show with his partner, Kathleen McGowan, and is a frequent contributor to NEXUS Magazine and Atlantis Rising Magazine. Since 1995, Philip has lectured extensively and has appeared in a number of television and DVD documentaries, including Ancient Aliens:  The Series (History Channel), to which he is a leading contributor.  He is the author of The Stone Puzzle of Roslyn Chapel, The Canopus Revelation, Land of the Gods, The New Pyramid Age, and Servants of the Grail. He is also the author of the e-book, 2012, Science or Fiction?
Did extraterrestrials land on Earth thousands of years ago and share their superior knowledge of science and engineering with early civilizations?  Is there evidence to support this theory?  Do our ancient monuments contain evidence of these beings from other planets?
Philip Coppens will discuss these questions and more, as he lays out astonishing proof that our ancestors were far more technologically advanced than we realize, and that some of the early cultures interacted with non-humans.  Coppens has analyzed historical and archaeological research for many years, to reveal, in his uniquely enjoyable style, some breathtaking facts and conclusions about the construction of the Egyptian pyramids, the origins of the crystal skulls, centuries-old art depicting alien-like figures, and ancient texts in which humans interact with beings who descended from the sky.
So listen in and discover the answers to "the ancient alien question" with Philip Coppens.
For more information about Philip Coppens, please visit his site at www.philipcoppens.com.
PLEASE CALL   800-259-5791   TO SPEAK WITH PHILIP COPPENS
Share this post...