(Hour 1) – John J. Higgins and Barb Adams, Week in Review

Join Barb and John as they discuss some of the top stories of the week, including the Zero Tolerance Immigration Policy.
(Hour 2) – Tan Liu, The Ponzi Factor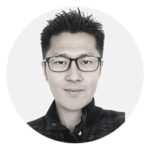 Joining the show during the second hour is author Tan Liu, who will be discussing his book, The Ponzi Factor: The Simple Truth About Investment Profits.
"The stock market is a giant Ponzi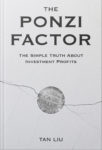 scheme," says author and former finance professional Tan Liu.  Before you dismiss and laugh at what Tan Liu has to say,  understand Liu used to have that same reaction, too. Liu has thought about and researched this subject matter for many years and the result is his book, The Ponzi Factor.
The legitimacy of the stock market rests on two fundamental assumptions. One is the idea that stocks are "equity" instruments that represent ownership. The other is the perception that stocks are "positive-sum" investment instruments, and investors win more than they lose. However, these assumptions have never been investigated properly, and it can be shown that neither is true.
When we think about the stock market, we think about making money from investing in successful businesses.  Most people believe that by investing in successful businesses, it will lead to investment profits and that there is a legitimate connection between the success of the underlying company and the profits we will experience. While this idea is reasonable (which is why it's in textbooks and recited by finance professionals), this is not how stocks actually work.
The myth – Profits from stocks come from the earnings and growth of the underlying companies, and when companies make money, they share the profits with their investors. But in practice, most companies never pay dividends (business profits) to their shareholders, and when they make money, they keep everything.
The truth – Profits from stocks come from other investors who are buying and selling stocks.  When an investor buys a stock for $10 and sells it for $11, that $11 comes from another investor, someone who will then start hunting for yet another investor who will give him $12, and so on.  Tan Liu says by definition, a system where current investor's profits are dependent on money from new investors, is also known as a "Ponzi scheme." Thus, the stock market is such a Ponzi scheme because it's a massive system that shuffles money between investors. It is a system where current investors' profits are directly dependent on the inflow of money from new investors.
During the interview, Tan Liu will expose the troubling realities that are hiding in plain sight. His information is based on fundamental ideas that are grounded in logic and self-evident facts that are observable every day as well as throughout history.  While not criticizing the investment system, Liu shows how the features of the stock market meet the definition of a Ponzi scheme and why it is a negative-sum system that is not designed to allow investors to prosper.
Tan Liu was born in Beijing, China. He moved to the U.S. when he was six and was raised outside Washington D.C. Unlike his sister, who finished high school and got a scholarship to MIT, Tan took a less traditional path and went straight into the working world. He was employed as a bike courier after high school and later supported himself through college as a freelance photojournalist for such networks as CNN, MSNBC, and Fox.  After a ten-year career in finance, Tan left that career to publish his first book, The Ponzi Factor.
In addition to his professional life, Tan also spent many years volunteering as a youth mentor in D.C. and Inglewood, California. In 2006, he completed his undergraduate degrees in economics and finance from the American University. He has worked for two hedge funds and a trading firm in Shanghai, but spent most of his finance career managing distressed assets for a bank. He officially exited the finance industry in 2015 and is now finishing a Master's Degree in Applied Statistics.
For more information, visit http://theponzifactor.com.
(Hour 3 – Rebroadcast) – Helen David Chaitman, JP Madoff   (Original Air Date = April 30, 2016)
Share this post...