July 27, 2013 – Archives/Pod Casts             Hour 1 –    Hour 2 –    Hour 3
Hour 1:  Aila Accad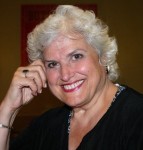 Joining Amerika Now during the first hour is award-winning international speaker, best-selling author, and certified life coach Aila Accad who will be discussing her latest book, The Call of the Soul:  A Path to Knowing Your True Self and Your Life's Purpose.
Who am I and what's my purpose?  Most of us at some point in our lives will ask those questions.  For many, the quest for identity and life direction can seem like a struggle.  Wouldn't it be great if someone consolidated a lifetime of research about the purpose of life into an easy-to-understand guidebook on how to achieve authenticity?
My guest, Aila Accad, has done just that in her new book, The Call of the Soul.  In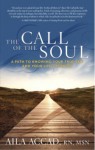 her book, Aila presents a new perspective on the quest to find your authentic self.  When the quest is successful, you know who you truly are and what your life's purpose is.  Aila's book provides a new way to approach the journey, with a map and effective tools to ease the struggle and assure success.
Tonight she'll help you discover your inner passion, purpose, peace, prosperity and love–all by learning how to hear the call of your soul.  She'll also talk about how to negotiate the relationship between the ego and the soul so you can step fully into your purpose.
Aila Accad, RN, MSN, is an award-winning speaker, best-selling author, and certified life coach who began her quest for the purpose of life at age nine.  She became an energy healer, Reiki master, and stress expert in the process of exploring numerous wisdom paths.  As President and Founder of LifeQuest International, LLC, she shares uniquely simple experiences to help clients hear and heed their soul's calling.  Thousands have achieved self-knowledge and freedom from stress through her groundbreaking process, Breaking the Perfection Myth, and best-selling book, 34 Instant Stress-Busters.
As an innovator and futurist, Aila is a popular keynote speaker and radio and television guest.  She is a contributing author in several books including Living in the Now (with Dr. Wayne Dyer) and has numerous articles online, in magazines, and in peer-reviewed journals.  She is also a contributing expert on Dr. Oz's Sharecare website.
For more information, please visit her website at www.ailaspeaks.com.
PLEASE CALL  800-259-5791  TO SPEAK WITH AILA.
Hour 2:   Malcolm Out Loud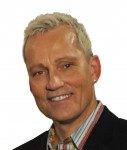 Joining Amerika Now during the second hour is America's Ultimate Brink Thinker, Malcolm Out Loud, who will be discussing Race in America:  Trayvon Martin and other topics.
Malcolm Out Loud is a national and political commentator and the host of the WebTV Channel, www.MalcolmOutLoud.TV, home of his news magazine.  In addition, Malcolm is also a published author, speaker, and the talent behind a daily radio feature, the Out Loud Minute, which is broadcast daily on 600+ radio stations around the country, reaching an audience of 16 million listeners.
Every day Malcolm leads an assault on mediocrity, constantly inspiring others to get Out loud in every aspect of their lives.  As Malcolm says, "If we can get the right voices and ears to the table, then dialogue and debate will most certainly turn into clarity and conclusions.  When open-minded people sit down at the table to engage in discussion, almost anything is possible."
Malcolm covers society, culture, business, community, government, education and entertainment.  You haven't seen the news until you've seen "News Out Loud!"
Malcolm has been featured on such national shows as Daybreak USA, CNN, The Big Biz Show with Sully, WCIB Chicagoland Radio, WOW FM, The James Lowe Show, FoxNews.com and more.  He's also the author of the blogs www.ItsTimetoGetOutLoud.com and Brink Thinking.
Malcolm began his career in advertising and marketing.  After finding success with his marketing agency, Teasdale Worldwide, Malcolm knew he needed to take his message to the American people.  "I am continuously convinced we can do better.  We need to realize that each of our individual contributions make up a more advanced and productive society.  I encourage each and everyone of us to get Out Loud."
To fulfill his mission, Malcolm chose to use the world of media and launched MalcolmOutLoud.TV.  In addition to producing his WebTV Channel and his work in radio broadcast and publishing, Malcolm leveraged his 25+ years of marketing expertise to launch Creative Minds Big Picture, a division dedicated to helping harness the power of WebTV and digital media.
For more information, please visit www.MalcolmOutLoud.TV.
PLEASE CALL  800-259-5791  TO SPEAK WITH MALCOLM.
Hour 3:  Roar Sheppard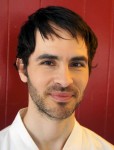 Joing Amerika Now during the final hour is Roar Sheppard, who is a Master of the Art of Danjeon Breathing and Second Life Institute(SLI) Coach.   Roar will be talking about his new book and video series about Danjeon Breathing for Wellness called Feel Better on Your Own, which includes all of the healing methods that have been used for thousands of years in South Korea, including Danjeon Breathing, the five elemental exercises, and information about one's unique body type.
Danjeon Breathing is a natural, non-invasive method of doing simple exercises and breathing from the gut that has been used by the young and old alike for centuries in S. Korea to ease pain, give clarity, and boost your "gut power."   Today, Danjeon Breathing is as popular in South Korea as Yoga and other health freedom arts are here in America.  The difference is simplicity.  Danjeon Breathing follows a simple-is-best approach to health freedom.
Are you suffering from pain or do you know anyone who is?  Do you lack energy?  Are you worried about the rising costs of medical care? Isn't it time we learned to take our health back into our own hands?  Roar thinks it is.  Tonight he'll discuss how you can learn the tools and strategies that helped a whole nation and Roar to regain health and strength.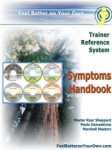 With the high costs of our present health care system going out of control, people are desperately looking for a solution to their health needs that is within their means.  Feel Better on Your Own can help you achieve the health freedom you've been seeking.
Master Roar Sheppard grew up in San Francisco with its diverse ethnic neighborhoods, becoming familiar with several oriental health practices and medicines.  He knew they could do things which Western medicine fails at, such as treating the low back pain which plagued his life for years.
Determined to find a solution, his personal quest for relief led him to South Korea in 2002 and the study of Danjeon Breathing.  After trying a multitude of Western and Eastern modalities, Danjeon Breathing was the only thing that worked for Master Sheppard.  It was then he resolved to become a master of this ancient method and to bring this wisdom back to America.
Inspired by his own success and his goal of helping others, he completed his course of study as Master of Danjeon Breathing in 2009 and has since traveled the globe teaching this ancient art, which requires years of advanced training.
Roar can express the core of Eastern principles in simple language for a fast-track pathway to health freedom – one that Westerners can easily see and appreciate.
What motivates him is what he sees happening with his students.  He sees them  getting their health back, reducing their trips to the hospital, minimizing or eliminating their need for pills and potions that only treat symptoms, becoming calm in the face of adversity, achieving a new sense of balance without falling into emotional turmoil, feeling a new sense of clarity and stamina to deal with life's disappointments, and being able to do the things they really want to do.
However, the best result of all is to see the surprise on students' faces when they realize they've simply forgotten an old ache or pain…just as he did so many years ago.  As Roar says, "You can learn at once and feel better on your own."
For more information, please visit Roar's website at www.feelbetteronyourown.com.
PLEASE CALL  800-259-5791  TO SPEAK WITH MASTER ROAR.
Share this post...