September 10, 2011  Show Archives/Podcasts                Hour 1

Joining Amerika Now during the first hour of the show is Dr. Walter M. Brasch, an award-winning syndicated social issues columnist.  He is a former newspaper and magazine reporter and editor, multimedia multi-screen writer-producer, and retired professor of mass communications and journalism.  He is also the author of 18 books, including his latest, Before the First Snow:  Stories from the Revolution, about the counterculture in America from 1964 to 1991, the eve of the Persian Gulf  War.  Dr. Brash will be discussing this topic and related subjects on the show.
Walter has been a social activist since the mid-1960s, and is currently Vice-President of the Northeast Pennsylvania Homeless Alliance and an ACLU chapter officer.
Among his more recent writing awards are those from the National Society of Newspaper Columnists, Society of Professional Journalists, National Federation of Press Women, Pennsylvania Press Club, Pennsylvania Women's Press Association, Penn Writers, International Association of Business Communicators, Pacific Coast Press Club, Press Club of Southern California, Independent Book Publishing Professionals Group, and USA Book News.
He was president of both the Pennsylvania Press Club and the Keystone State professional chapter of the Society of Professional Journalists among other notable titles, and is a member of the National Society of Newspaper Columnists, the Authors Guild, and The Newspaper Guild.  He is listed in Who's Who in America, Contemporary Authors, Who's Who in the Media, and Who's Who in Education.
Dr. Brasch is a featured columnist for Liberal Opinion Week, senior correspondent for the American Reporter, senior editor for OpEdNews, and a member of the editorial board of the Journal of Media Law and Ethics.
Walter has earned many illustrious honors during his career, including the 2004 Martin Luther King Jr. Humanitarian Service Award.
Dr. Brasch earned an A.B. in Sociology, M.A. in Journalism, and a Ph.D. in Mass Communications/Journalism, with a cognate area in language and culture studies.
His website is http://www.walterbrasch.com.
PLEASE CALL   800-259-5791  TO SPEAK WITH WALTER BRASCH.
September 10, 2011   Show Archives/Podcasts     Hour 2 and  Hour 3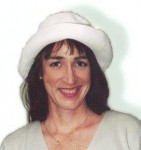 Dr. Judy Wood joins Amerika Now during Hours 2 and 3 to discuss her recently released book, Where Did the Towers Go? After spending 8 years intensively researching actual evidence from the World Trade Center in NYC, Dr. Wood has concluded that the official stories concerning the destruction of the Towers on 9/11 are false.  What she has concluded is that the destruction of the Towers was the result of directed energy technology in the form of some sort of directed energy weapon.
Judy D. Wood is a former Professor of Mechanical Engineering at Clemson University, with research interests in experimental stress analysis, structural mechanics, optical methods, deformation analysis, and the materials characterization of biomaterials and composite materials.  She is a member of the Society for Experimental Mechanics (SEM), co-founded SEM's Biological Systems and Materials Division, and has served on the SEM Composite Materials Technical Division.  Dr. Wood holds a B.S. in Civil Engineering (Structural Engineering), an M.S. in Engineering Mechanics (Applied Physics), and Ph.D. in Materials Engineering Science, all from the Department of Engineering Science and Mechanics at Virginia Polytechnic Institute and State University in Blacksburg, Virginia.
Dr. Wood is an expert in the use of interferometry, a full-field optical method that is used in stress analysis, as well as materials characterization and other types of interference.  She has over 60 technical publications in peer-reviewed  journals, conference proceedings, and edited monographs and special technical reports.
Dr. Wood began to question the events of 9/11 on that same day when what she saw and heard on television was contradictory and appeared to violate the laws of physics.  Since that day, she has used her knowledge and expertise of engineering mechanics to prove that the collapse of the World Trade Center Twin Towers could not have happened as the American public was told by the media and government.
Join Dr. Judy Wood as she discusses how the Towers were "de-materialized" into dust, and how the actual evidence and data point to directed energy technology as the cause.
Dr. Wood's website is http://drjudywood.com.
PLEASE CALL   800-259-5791   TO SPEAK WITH DR. JUDY WOOD.
September 10, 2011   Show Archives/Podcasts               Hour 4

Joining Amerika Now during the final hour of the show is Joseph Fenity discussing his audio documentary, Lost in America.
Joseph has spent most of the past decade as a news radio journalist and documentary filmmaker, producing the award-winning September 11th documentary, Project NYC. In 2007, Joseph jumped ahead of the curve when he released Finding Yourself:  Lost in America, a groundbreaking documentary focusing on modern-day America and the unprecedented changes the nation has undergone during the past several years.
Fenity's first radio job came in 2002 when he signed on to anchor the morning news at KTSW-FM, a small Texas radio station squeezed between Austin and San Antonio.  At the age of 17, Joseph became the youngest news anchor in the state of Texas.  He stayed busy balancing the demands of his senior year in high school with the duties of a small staff newsroom.
Joseph relocated to New York in the Spring of 2006 after NBC Universal offered him a job.  While working there, he spent what little spare time he had creating an audio documentary entitled Lost in America.   It was a simple, independent project which quickly morphed into a groundbreaking, exciting Americana documentary, which listeners tonight will be able to listen to parts of.
Currently, Joseph is a reporter with SIRIUS XM Radio as well as a contributing freelance reporter to many other news outlets across the country.
Joseph's website is  josephfenityreports.com.
PLEASE CALL   800-259-5791  TO SPEAK WITH JOSEPH FENITY.
Share this post...