Nov 5, 2011  Show Archives/Podcast   Hour 1 –  Hour 2 –  Hour 3 –  Hour 4
Hour 1-2: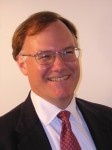 Eric Petersen joins Amerika Now for the first half of the show to discuss his bestselling book, Light and Liberty: Reflections on the Pursuit of Happiness, offering a collection of essays on the American ideal in Thomas Jefferson's own words.  Eric Petersen has culled the entirety of Thomas Jefferson's published works into 34 original essays on themes ranging from patriotism and liberty to hope, humility, and gratitude.  The result is an inspiring distillation of the wisdom of one of America's greatest political thinkers and is as uplifting today as when Jefferson first set his immortal words on paper.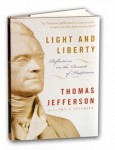 Mr. Petersen will discuss the insights he gained from working with Thomas Jefferson's writings and how Jefferson's illuminating prose can guide us through our trying times today.  You'll feel like you're having a one-on-one intimate conversation with Jefferson himself!  It's an ingenious gathering of the best of Thomas Jefferson. As Desmond Tutu stated, "At once deeply spiritual and practical, this inspirational book has the potential to capture the imagination and energize the present-day world to dream great dreams and to do good deeds."
Eric S. Petersen is a managing partner at the New York City law firm of Hawkins Delafield & Wood LLP.  He was educated at Brown University and the University of Chicago Law School, where he studied Jefferson's life and works since 1993.  Mr. Petersen lives in Connecticut.
Mr. Petersen's website including contact information is:
http://www.lightandliberty.org.
PLEASE CALL 800-259-5791 TO SPEAK WITH ERIC PETERSEN
Hour 3: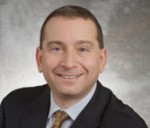 What does a happy life look like?  Todd Patkin, author of Finding Happiness,  will join the show during Hour 3 to discuss his own personal quest to beat depression and anxiety and, finally, let the sunshine in.
We live in an achievement-obsessed, ultra-competitive culture, and according to Todd, this high-stakes, high-pressure achievement culture might not be as beneficial as we think it is.
We all know appearances can be deceiving, and this is certainly true when applied to happiness.  You'd probably imagine anyone with financial success, a loving family, and a respected position in the community would be the very picture of contentment.  But you'd be wrong–just ask Todd Patkin.  From a childhood riddled with insecurity and perfectionism to adulthood marked by a need to achieve even more, Todd suffered a devastating breakdown at the age of 36.  He will share his story of his own very difficult but ultimately successful journey toward cracking the happiness code.  And what he discovered is that happiness isn't measured by what your life looks like, it's how you look at your life.
Todd Patkin is a businessman and philanthropist based in Foxboro, Massachusetts.  He grew up in Needham, Massachusetts, and graduated from Tufts University, after which he spent 18 years helping the family business grow.  After that business was sold, he was free to focus on his main passions:  philanthropy and giving back to the community, spending time with family and friends, and helping more people learn to be happy.  Todd lives with his wonderful wife, Yadira, their amazing son, Josh, and two great dogs, Tucker and Hunter.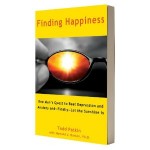 For more information about Todd and his book, visit his website at www.toddpatkin.com.
PLEASE CALL  800-259-5791  TO SPEAK WITH TODD.
Hour 4:
John DiNardo will join Barb in discussing the incoming asteroid YU55 and other possible related events in these uncertain times.

Share this post...