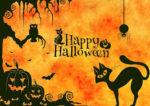 Happy Halloween! You're in for a special treat this year with three hours of spine-tingling tales and talk sure to give you chills and thrills.
Included in this year's edition and becoming a tradition is Jim Harold (from Jim Harold's Paranormal Podcast and Jim Harold's Campfire). Jim will share some really spooky tales in Hour 1!  Then Richard Estep and Cami Anderson join in Hour 2 to discuss Asylum 49 and psychic medium and investigator Susan Carter (The Paranormal Profilers) joins in Hour 3 to share some of her most scary and interesting experiences.
Turn down the lights and listen in, if you dare!
HAPPY  HALLOWEEN!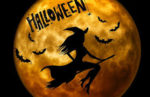 Share this post...