March 2, ,2013 –  Archives/Pod Casts          Hour 1 –   Hour 2 –   Hour 3
Hour 1:  Eytan Kollin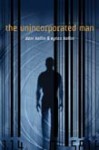 Joining Amerika Now during the first hour of the show is author Eytan Kollin to discuss he and his brother, Dani's, novels regarding the future of humanity in the Unincorporated series.
Author siblings Dani and Eytan Kollin's debut novel, The Unincorporated Man, was designated a SciFi Essential and went on to win the prestigious 2010 Prometheus Award for Best Science Fiction Novel of the year.  Their second and third novels, The Unincorporated War and The Unincorporated Woman were also nominated for the same award.  Their fourth novel, The Unincorporated Future, was released in August of 2012.
What would it be like to awaken from a 300-year cryonic suspension into a world that has accepted an extreme form of market capitalism?  That's the premise of Eytan and Dani's first novel, The Unincorporated Man, in which a brilliant industrialist named Justin Cord awakes to find himself in such a world–a world in which humans themselves have become incorporated and most people no longer own a majority of themselves.
What would it be like to be the last free person in the human race, owned by no one and owning no one?  Could it really happen?
Eytan Kollin is a teacher of history, government and economics currently living in Denver, Colorado.  His hobbies include historical reenactments, chess, and battle recreation with historical melee weapons.
For more information on Eytan and the Unincorporated book series, please visit www.theunincorporatedman.com.
Contact: eytan@theunincorporated.com
PLEASE CALL  800-259-5791  TO SPEAK WITH EYTAN.
Hour 2:  Carlin Flora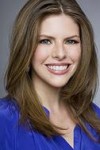 Joining the show during the second hour is author Carlin Flora to discuss the influence friends have on us in our lives with her new book, Friendfluence:  The Surprising Ways Friends Make Us Who We Are.

Discover the unexpected ways friends influence our personalities, choices, emotions and even physical health in this fun and compelling examination of friendship, based on the latest scientific research and ever-relatable anecdotes. ​​
​Friendfluence surveys online-only pals, friend break-ups, the power of social networks,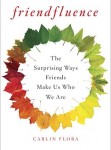 envy, the dark side of amiable ties, and many varieties of friendship.  Told with warmth, scientific rigor, and a dash of humor, Friendfluence not only illuminates and interprets the science but draws on clinical psychology and philosophy to help evaluate and navigate  important friendships.
Carlin Flora was on staff at Psychology Today magazine for eight years, most recently as Features Editor.  She is a graduate of the University of Michigan and the Columbia University School of Journalism and has written for Discover, Glamour, Women's Health, and Men's Health, among others. She has also appeared on The Oprah Winfrey Show, CNN, Fox News, and 20/20.  She lives in Queens, New York.
For more information about Carlin and Friendfluence, please visit her website at www.carlinflora.com.
PLEASE CALL  800-259-5791  TO SPEAK WITH CARLIN.
Hour 3:  Rebroadcast of Dr. Harry Haroutunian, M.D. & Dr. Gregory L. Jantz from August 18, ,2012
ENCORE PRESENTATION OF  AUGUST 18, 2012 INTERVIEWS WITH Dr. Harry Haroutunian, Physician Director of the Betty Ford Center in Palm Springs, California, and collaborator with Dr. Louis Teresi on the book, Hijacking the Brain: How Drug and Alcohol Addiction Hijacks our Brains – The Science Behind Twelve-Step Recovery and Dr. Gregory L. Jantz, #Hooked:  The Pitfalls of Media, Technology, and Social Networking.
Share this post...