December 28, 2013 – Archives/Pod Casts          Hour 1 –    Hour 2 –    Hour 3
Hour 1:  Mark Bowness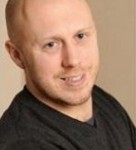 Joining the show during the first hour is global entrepreneur and creator of New Year's Revolution, Mark Bowness.
Mark Bowness is the man in whom you want to place your trust to guide you into a deep and powerful New Year's Revolution because he has been there himself and helped many others win their war against complacency and misery.
Until age 26, like so many others, Bowness had simply been going through the motions in a life that had little meaning or satisfaction—but he didn't even realize it. It was only after his marriage broke down and the ensuing life crisis that Bowness recognized he was living a life that other people had desired for him. The moment that Mark's marriage ended, his life hit rock-bottom and he turned to alcohol. In his deepest, darkest moment, he decided that he could not face the future and made the decision to end his life.
As a direct result of his attempted suicide, Mark had an awakening that transformed his beliefs around his future and led to a business called Tribewanted, which gained international media attention and featured him on more than 200 media outlets on six continents. That experience led to a five-part BBC TV series that aired in the UK, Australia and America.  A book deal followed and Mark began speaking globally on his transformation from "Suicide to Success."
Mark made the decision to commit the rest of his life to empowering people to fulfill their true destinies–those destinies people so secretly yearned to experience.
In addition to a degree in Theology, Mark is also trained in NLP.  Today, he works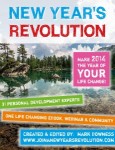 with individuals through his organization Life Change The Revolution (www.lifechangetherevolution.com) and teaches the principles of his L.I.F.E Change strategy in the U.K., Australia and Europe. His newest imperative is the New Year's Revolution, kicking off for New Year 2014, which he will tell us about tonight.  New Year's Revolution is the first shot in a movement to unite people in passionately pursuing personal change, community change and world change.
Find out tonight how you can change your life and help change the world by joining in the New Year's Revolution with Mark Bowness!
For more information, please visit www.lifechangetherevolution.com AND to register for the FREE New Year's Revolution, www.joinanewyearsrevolution.com.
PLEASE CALL  800-259-5791  TO SPEAK WITH MARK.
Hour 2:  REBROADCAST with Dr. James Hill (State of Slim)
Hour 3:  REBROADCAST with Jude Bijou (Attitude Reconstruction)

Share this post...