August 29, 2015 – Archives/Pod Casts   Hour 1  –  Hour 2 –  Hour 3
Hour 1:  OPEN DISCUSSION on What is the Role of Government When Disasters Strike?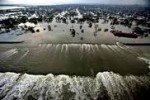 Sunday, August 23, through Monday, August 31, marks the 10-year anniversary of Hurricane Katrina–the costliest natural disaster in U.S. history.  Katrina was also the fifth deadliest hurricane in our nation's history, with more than 1,800 fatalities.
Katrina marked a watershed moment in federal disaster response.  The fury of nature spawned its own storm of infuriated Americans who railed at government ineptitude. But when disaster strikes, what can the government do?
Historically, disaster response and relief were not considered to be the responsibility of the federal government, but with growing disasters of the 20th and 21st centuries, increasingly more Americans are turning to the federal government for assistance. While government agencies often play a critical role during times of disaster, their exact roles are not often clear.
Katrina served as an example of what government can and can't do when its citizens are struck by disaster.
Join Barb and John as they discuss What is the Role of Government When Disasters Strike?
Hour 2:  Dennis K. McCormack, Ph.D.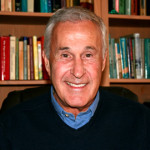 Joining the show during the second hour is one of the original Navy SEALs and a pioneer in special operations leadership, Dennis K. McCormack, Ph.D.  Dennis will be discussing his and co-authors George Everly, Jr., Ph.D. and Douglas A. Strouse, Ph.D.'s, book, STRONGER:  Develop the Resilience You Need to Succeed.
When the going gets tough, the tough get going. Professional athletes, Navy SEALs, first responders–all perform remarkable feats in the face of intense stress. Why do they thrive under pressure while others succumb? Whatever your profession, today's demanding world calls for a special kind of strength–personal resilience.
More than 40 years ago, three accomplished individuals from different fields–psychology, business, and the military–set out to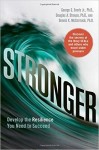 find answers to why some people rebound from crushing setbacks to achieve remarkable feats. Their quest took them into the worlds of first responders, competitive athletes, elite special operations warriors, and trauma survivors. It drove them to re-examine legends from Andrew Carnegie to Nelson Mandela. Finally, it led them to a powerful determinant of success and happiness:  personal resilience.
Dennis will discuss why some people are more resilient than others and whether resilience can be developed at any age; the difference between passive and active optimism; why failure can be seen as a gift; how simply observing others works to build personal resilience; and how he and his co-authors developed resilience throughout their lives.
ONE THIRD of the royalties from Stronger will go to the Navy SEAL Foundation.
Dennis K. McCormack is one of the original Navy SEALs.  He's a pioneer in special operations leadership and holds doctoral degrees in leadership and clinical psychology. McCormack lives in San Diego, California.
Hour 3:  Garnet Schulhauser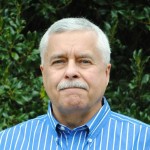 Author Garnet Schulhauser joins the show during the final hour to discuss his latest book, Dancing Forever With Spirit.
Who are we? What's our purpose here and what happens when we die? These are some of the most enduring questions we ask as humans.
Garnet will offer a fresh perspective on these ancient questions, offering insight and the opportunity for each of us to heighten our own awareness.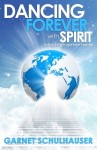 Dancing Forever With Spirit continues the saga of the author's spiritual awakening that began when he was confronted on the streets by a homeless man named Albert who turned out to be a wise spirit in disguise–an emissary from the spirit world, as recounted in the author's first book, Dancing on a Stamp.
Garnet Schulhauser is a retired lawyer who lives near Victoria on Vancouver Island. After practicing corporate law for more than 30 years, Garnet retired in 2008.  It was then that he began his new career as an author, and his first book, Dancing on a Stamp, was published in 2012.  A frequent guest on radio talk shows, Garnet also enjoys golfing, nature walks in the forest, and family gatherings.
For more information, visit http://garnetschulhauser.com.
Share this post...