August 4, 2012  Archives/Pod Casts           Hour 1   –   Hour 2   –   Hour 3
Hour 1:  Nick Redfern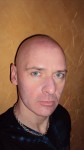 Joining the show during the first hour to discuss his latest book, The Pyramids and the Pentagon:  The Government's Top Secret Pursuit of Mystical Relics, Ancient Astronauts, and Lost Civilizations, is Nick Redfern.
Nick will take us on a wild ride into the secret, classified files of the U.S. Government in a detailed study of how and why government agencies have, for decades, taken a clandestine, relentless interest in archeological, historical and religious puzzles.  Nick will present masses of new data and documents that he newly unearthed, all of which are evidence that the U.S. military and officials are continuing to hide some hair-raising tales.
Nick Redfern works full-time as an author, lecturer, and journalist.  He writes about a wide range of unsolved mysteries, including Bigfoot, UFOs, the Loch Ness Monster, alien encounters, and government conspiracies.  Nick writes regularly for UFO Magazine, Fate, TAPS Paramagazine, and Fortean Times. His previous books include The Real Men in Black, Contactees, and Memoirs of a Monster Hunter.  Nick has appeared on numerous television shows, including VH1's Legend Hunters; the BBC's Out of this World; History Channel's Monster Quest and UFO Hunters; National Geographic Channel's Paranatural; and SyFy Channel's Proof Positive.  Redfern is co-host, with Raven Meindel, of the popular, weekly radio show, Exploring All Realms.
Nick can be contacted at nickredfernsbooks.blogspot.com.
Hours 2-3:  Dr. Bernardo Kastrup  REBROADCAST  (see January 14, 2012)
Share this post...