Hour 1 – John J. Higgins and Barb Adams, False Prophet
If Trump's behaviors this week alone aren't enough to prove "the emperor has no clothes" and that Trump is not only a demagogue, narcissist, racist, sexist, lying know-nothing who is mentally unstable and unfit to be president, then nothing will.
Beginning Tuesday, Trump not only accused American Jews of being "disloyal" and ignorant for not voting for him, he accused a congresswoman of being anti-Semitic, accused the Democrats of conspiring to abolish the Second Amendment, suggested Russia be let back into the G7, brought up (fake) tax cuts again ("We're always looking at tax cuts"), and cancelled a planned trip to Denmark because its prime minister wouldn't consider Trump's offer to buy Greenland, calling it "absurd."
By Wednesday morning, unable to let the Danish prime minister have the final word, especially because she's a powerful woman, Trump unleashed on Twitter, attacking Denmark's Prime Minister Mette Frederiksen, going so far as to call her "nasty," his seeming favorite pejorative for women. The Danish PM now joins the ranks of other "nasty" women Elizabeth Warren, Hillary Clinton, Carmen Cruz (mayor of San Juan, PR), Kamala Harris, Megan the Duchess of Sussex, and Nancy Pelosi. Perhaps not wanting to appear one-sided in his abuse, or more likely, just totally unable to stop himself, Trump also unleashed on the Chair of the Federal Reserve, the PC automakers who want to make cleaner cars, and, of course, the fake-news media. And he reversed course on the tax cuts, stating "No, not considering any cuts, no reason to."
But perhaps the most bizarre (and telltale) Tweet was Trump thanking and requoting a conservative talk-show host's quote about Trump being the King of Israel and the Second Coming.  Trump obviously agrees wholeheartedly, as just hours later at a press conference, Trump referred to himself as "the Chosen One" while looking up at the sky.
Now mind you, Trump's daily outbursts and actions all along have been consistently shocking, but we've come to a point, unfortunately, where they're rarely surprising.  He lied before becoming president and lies now as president.  As a candidate, Trump insulted and railed against minorities, women, and anyone who didn't agree with him. As president, he continues to do so at a furious pace.  He led the "lock her up" chants at the Republican National Convention and now smiles broadly as his rally attendees chant "send them back!"  He never understood the importance of NATO and our allies and appeared stumped by a question regarding the nuclear triad. He certainly doesn't understand how tariffs work today. And his ignorance of most topics, especially history and science, remains abysmal.
The recognition of patterns is important in most professions, and Trump's patterns have been there to see for anyone who cared to see them.  But something has changed, and Trump's patterns seem to be taking on a more dangerous form.  For example, Trump's absurd rift with an ally over an idea of buying Greenland; or his complete lack of empathy when meeting with the most recent shooting victims—talking crowd size and attacking perceived rivals, giving a big smile and thumbs up while having his photo taken with a newly orphaned infant.  The lies are becoming more fantastic and so is his self-perception as "the Chosen One."
In almost any profession or position of responsibility, if someone went around proclaiming they're "the Chosen One," they'd be replaced or removed. Even more so if they were known to be routinely lying about important issues or operational details, or lashing out constantly when under perceived criticism, or purposefully creating lies about other people they didn't approve of, or were sidling up to foreign dictators and foreign powers known to be attacking the U.S., they would be removed.
But Trump isn't just in any profession. He's in charge of the most powerful country and military in the world and, as such, is in charge of all this country's nuclear weapons, diplomatic agreements, and everything else that comes with executive power.
And thoughts and prayers aren't going to help us.
Hour 2 (Rebroadcast) – Dr. Dravon James, Freedom is Your Birthright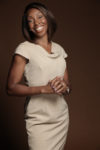 Joining the show during the second hour is author, motivational speaker, and Founder of Everyday Peace, Dr. Dravon  James. Dr. James will be discussing Freedom is Your Birthright, the first book of her 5-part Stepping Stones Series.
For every question you have about creating the life of your dreams, the answer lies within you.  The power to achieve the next level of greatness lies within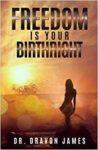 you.  So what is the secret to unleashing this amazing potential? It isn't really a secret at all.  It's a practical process that takes into full account how we humans achieve self-mastery.  Freedom is Your Birthright is a small, bite-size book, the first step in the 5-part Stepping Stone Series.  This book will teach you how to attain internal freedom, an essential ingredient on your exciting journey to Every Day Peace.
Dr. Dravon James is the founder of Everyday Peace and a motivational speaker whose goal is to educate, empower, and inspire others to build the life of their dreams no matter what shows up in their lives–good, bad, or otherwise.
Dravon has faced what many would consider insurmountable odds for creating a dream life, but she has discovered that it's not where you start from or what happens in your life that determines how far you'll go. Her journey began in poverty on the South Side of Chicago. She went on to earn a doctorate degree in pharmacy from Creighton University, endured a very difficult marriage, many failed pregnancies, career turmoil and health challenges. Through it all, she knew she possessed the power within her to not only create her own dream life, but to help others along the way. She is now the happy mother of two teenagers, a successful pharmacist, and an actress. Since she was a young girl, Dravon dreamt of a life on the stage. Today, her career credits include a recurring role on HBO's acclaimed "The Wire," many stage plays, and independent films.
In 2002, Dravon began incorporating her personal development stories into her professional healthcare lectures at hospitals, long-term care facilities, and senior centers. Her journey and teachings resonated with her audiences, and it became apparent that many people were more interested in the Everyday Peace component of her talks than the pharmaceuticals. She was even invited to be the keynote speaker on Everyday Peace at one of the senior center's annual staff appreciation events.
Today, Dravon continues to inspire and teach what she knows to be the most effective tool for transforming, creating, and building a spectacular life—tapping into Everyday Peace. Her client list includes the University of the District of Columbia, New Hope World Ministries, Today's Care Adult Daycare, Stadium Place, and Next Chapter online radio. Dravon is also the host of "Everyday Peace" on Unity Online Radio.
For more information, visit www.DrDravonJames.com.
KEN GOLDSTEIN comments each hour on Politically Incorrect is Harder Than You Think
Share this post...