This Saturday May 30th guests are Mark Macy who joins us in studio from 9-11pm Central and Rosalind Peterson on the phone from northern California from 11pm-1am.  Show archives/podcasts become available immediately after each hours conclusion.
Hour 1 – Hour 2 Mark Macy  —  Hour 3 – Hour 4 Rosalind Peterson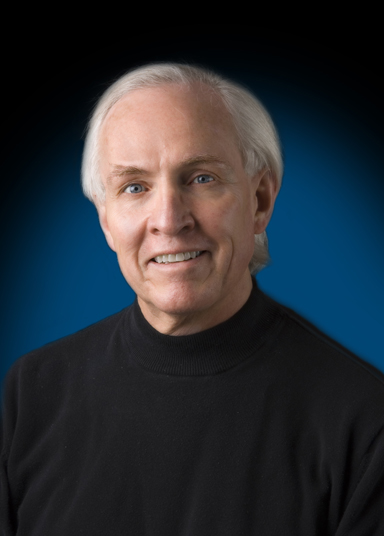 During the height of the Cold War, Mark Macy was collaborating on a book project with leading thinkers from various countries who were concerned about the survival of humankind, but the project was cut short in 1988 when he was diagnosed with cancer and nearly died. Suddenly, with a stake in the issue of personal survival, Macy became consumed by the question of what really happens to us after we die, and he needed proof.
A turn of events led him into a miraculous new field of research called ITC, or Instrumental Transcommunication, the use of technology to get in touch with the finer realms of spirit. In 1992 he befriended researchers in Europe who were in contact with deceased colleagues and Ethereal beings (angels) via computers, radios, and other devices. Macy himself began to get phone calls from the other side in 1994. Deeply moved, he immersed himself in ITC. He established an international research panel, published two journals, wrote three books, and won the prestigious Swiss Prize for Epipsychology in 2001. The world-changing information that Macy and his colleagues received gave them a clearer understanding than ever before possible of the true human heritage.
His latest book—The Project; the past, present and future of humanity—pulls together wisdom from bright minds on both sides of the veil to tell a riveting and mind-boggling story of our ancient heritage, our paradise destiny, and the troubles we have to overcome to get there…as individuals, as societies, and as a single planetary species.

California Skywatch was founded by Rosalind Peterson
Rosalind Peterson is the California President and Co-Founder of the Agriculture Defense Coalition (ADC), formed in 2006 to protect agricultural crop production from uncontrolled experimental weather modification programmes, atmospheric heating and testing programmes, and ocean and atmospheric experimental geoengineering programmes.
In 1995, Rosalind became a certified U.S.D.A. Farm Service Agency Crop Loss Adjustor working in more than ten counties throughout California. Many crop losses throughout the State can be attributed to weather related causes.
Rosalind earned a BA degree from Sonoma State University in Environmental Studies & Planning (ENSP), with emphasis on agriculture and crop production.
Between 1989 and 1993 Rosalind worked as an Agricultural Technologist for the Mendocino County Department of Agriculture. After leaving Mendocino County she took a position with the USDA Farm Service Agency as a Program Assistant in Mendocino, Sonoma, and the Salinas County Offices.
Ms Peterson has won several awards and recognition for her extensive efforts to protect drinking water supplies from toxic chemical contamination in Martinez, California.
An Introduction by Rosalind Peterson
BEGINNING ON March 27, 2002, a number of individuals in Lake, Mendocino, and Sonoma Counties (California), began to keep a chronological log of jets leaving varying types of lingering contrails, unusual types of weather patterns, tree health, mold and mildew problems, human health problems, and newspaper articles on usual events.
It is believed that jets leaving lingering contrails, and jet fuel emissions, are causing detrimental human health effects and environmental degradation. There are both still pictures and video tapes of many of the events which are found on this website.
When newspaper articles, government documents (browse the library), or Internet articles are noted, they are public records that you may access at any time. This information is provided to establish that the pictures on this website are of events that happen in Northern California all of the time and are not just rare occurrences.
I reside in Mendocino County, which is located in Northern California. I have lived here almost my entire life. I grew up in a world that encompassed mostly clear, deep-blue skies on a regular basis. The wind always changed direction in the same way before rain. The Masonite smokestack in Ukiah, California, was the first telltale sign of a change as the plume direction would dramatically shift prior to a rain or the United States flag in the Raley's shopping center would fan out in a different direction.
The weather here was fairly consistent all the time. The stars at night would feel so close and be so bright one could almost reach out and touch them. And then in the 1990's there came a change…I am not sure exactly when…old pictures indicate about 1992 or 1993 (a few show evidence as early as 1990), when the first contrails were detected. There were not many because most of the pictures then showed clear blue skies…normal here in the late spring, summer and early fall months, and whenever it wasn't raining in the winter months.
My sense of the world around me in the late 1990's and prior to March 27, 2002, was a general feeling that our sky was overcast a lot more than normal. I remember not liking the jets that came over because it always turned our blue skies into a haze. I thought the jets were skywriting but I paid little attention. It was a vague impression only rarely considered…an irritation…something that I would check into one day. I also realized that the trees here on my property were not as healthy as in the past. I was not sure why and had taken no action to determine why many were declining relatively quickly.
I found it disturbing, however, that Oaks, Redwoods, Manzanita and other bushes and shrubs were not as healthy as in previous years. I definitely noticed that almost all of the Manzanita were dying and that the Douglas Fir and several types of Oaks and Pines were also declining. Still, at that time I had taken no action to find out what was causing these problems.
At noon on March 27, 2002, my entire life changed
A friend stopped me on the street and invited me into his office. He asked me what I knew about aerial spraying in Ukiah, California (Mendocino County). I knew there was no agricultural spraying (there had not been any for years in our County). I told him I knew nothing about any type of spraying (from crop dusters) or any other types of planes.
Many years ago I knew that planes were used here for crop dusting…and then this practice was stopped. My friend spoke of jet airplanes (non-commercial jets), that were crisscrossing our skies on an almost daily basis. He told me who to contact and where to find additional information. Then he took me outside (some blue sky was visible) to see a couple of jets moving across the sky leaving thin white plumes.
I watched fascinated by what I was seeing. I continued to watch on my way back to work – large, white plumes, trailing unmarked white or silver jets. I noticed several of these planes prior to entering my office. On a break later in the afternoon I walked outside. The sky was less blue. There were more jets flying overhead and leaving ever-widening contrails. Some of the earlier thinner plumes had spread out across the sky leaving a white haze or unusual cloud formations. I was fascinated.
When I left work at 5:00 P.M. that day and started home, the sky was almost completely covered in lingering contrails. I stopped at several freeway off ramps to watch several jets moving from north to south on both sides of the Ukiah Valley. Reaching home, I got out my old binoculars and watched, transfixed, until dark. The sky was completely covered with lingering contrails – no blue sky to be seen anywhere!
Later, around 10:00 P.M., I drove into town and was awed by the sight of these lingering contrails falling from the sky toward the ground. One could see this almost mist-like white haze moving downward. The questions began to form… Who? What was being released? Why? Where? Cost? I had seen many supersonic jets during the day. All these questions and no answers.
What I saw on March 27, 2002, changed my life. What I have learned since that day and continue to learn is astounding. And it leads me to invite you to become a sky watcher, to educated yourself, keep an open mind about what you will see and ask questions.
My log book goes on and on – pages of notes, video tape, and thousands of pictures. Documented there is the dying of the trees—here and across the United States—the loss of our clear, deep-blue skies, the awareness of "global dimming", atmospheric heating and testing programs, like HAARP…and a myriad of weather modification programs. The log book is enormous. The documents keep piling up denoting programs and campaigns by the hundreds and thousands.
The vocabularly has changed. Now we are being asked to "geoengineer" our upper atmosphere using chemical technology to mitigate man-made air polllution. Instead of using technology to solve air pollution problems around us on the ground some scientists and environmetal groups like the idea of using this as a money-making "cap and trade" scheme based on money "markets".
These two ideas will not solve our problems. They just add to the pool of pollution that will have negative impacts our water and food supplies. No one benefits from these plans – except the money-makers!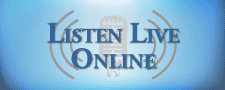 Share this post...