(1) John J. Higgins and Barb Adams, Democracy Under Attack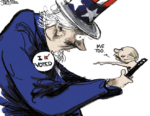 Democracy appears to be under attack through the use of lies, misinformation, alt-facts, pseudo-science, and hacking of elections. Core social and human values are being undermined–basic human rights, environmental protections and justice, free speech, separation of church and state. These core values form the foundation upon which our Republic and democracy depend.
So how do we uphold and strengthen our democracy while remedying these attacks?
Step One: Forensics on Our System. Root out the underlying problems and those who are perpetrating the attacks. One can't solve an issue until its fully known with whom you are dealing. Just as importantly, once you have evidence of wrongdoing, action must be taken. Case in point, Russian election-hacking. The Trump administration has done little-to-nothing in regards to meaningful action to prevent future interference by Russia or any other foreign power.
JOIN Barb and John as they discuss Democracy Under Attack: Step One: Forensics on Our System.
(2) Karen Owen-Lee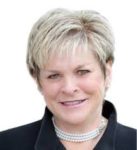 Bestselling author Karen Owen-Lee ("The Senior Expert") joins the show during Hour 2 to discuss The Caring Code: What Boomers Need to Know About Seniors.
Baby Boomers are retiring at a record rate, and conversations about senior care, family plans, and other related issues can't happen soon enough.
For more than 30 years, Karen has been a marketing consultant for 40 nursing homes in five states. Ten years ago, she founded Housing Options for Seniors, a senior solutions group that has a 100% rating for hundreds of families, assisting them with placing their loved ones in independent, assisted, and memory care communities.

Karen's book, The Caring Code, is a systematic guide for adults with aging loved ones. Caregivers must know as much as possible about planning for the future before an emergency or crisis occurs.
Some of the topics Karen will discuss include (1) How to plan for the care of an aging parent; (2) Fundamentals of caregiving for a loved one; (3) The hidden costs of care; (4) How to write a family action plan; (5) Knowing when is the right time to discuss additional care for an aging parent; (6) Tips to assess whether your parent needs additional care; (7) How to maintain employment while caring for an aging loved one; and (8) Self-care tips for caregivers.
Karen Owen-Lee caught her passion of Gerontology (the study of aging) from her mother, a college professor who started the first Gerontology accredited program at York College of Pennsylvania.  Karen completed her Masters in Gerontology from Pennsylvania State University and she went on to work with seniors in five states and over 40 retirement communities. Today, Karen is a keynote speaker, bestselling author, and senior placement expert who has helped thousands of families navigate the endless options of senior care. She's been a guest on numerous radio and TV shows, including 9News Colorado (KUSA), Moments with Marianne on WMEX 1510AM Boston and SiriusXM Radio. She has also contributed to the LA Daily Times, Inland Valley Bulletin-Ontario, Canada, and The Denver Post.
For more information, visit http://karenowenlee.com.
(3) Anna Lozano and Lindy Sood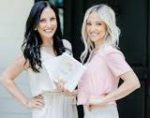 Joining the show during the third hour are the Founders of the Love Powered Movement, Anna Lozano and Lindy Sood.
September is National Self-Awareness and National Self-Improvement Month. Knowing yourself is the first step to achieving self-acceptance and long-term happiness. Self-awareness is also key in becoming a mindful leader. When the Dali Lama was asked how we can develop a new generation of compassionate, mindful leaders, he replied simply, "Develop a daily habit of introspection."
Months ago, Anna and Lindy started talking about what is lacking in the marketplace when it comes to personal growth products for families. Children are gaining positive subconscious programming from stating daily affirmations, but what about being consciously aware of the words they are stating? Unable to find what they were looking for, Anna and Lindy created their own affirmation cards, which focus on the power of CONNECTION between parent and child. Thus, Love Powered Co. was born. More than affirmation cards, Love Powered Co. is a movement which will positively impact families around the world and help empower the next generation of mindful leaders through Love.
Love Powered is a parent-led, self-worth movement powering the next generation of mindful leaders. By stating positive I AM Affirmations and deeply connecting with our littles, we create memorable magic moments that last a lifetime. As these magic moments multiply, they help to develop an unshakeable sense of self-worth, self-love and self-confidence in our children, powering them to take on the world.
Our children are ALWAYS the answer. To create a better tomorrow, it starts with us POWERING them today…
Put the screen down. Leave all stress in the other room. This is a moment for you to be present and engaged, entirely connected.
Anna and Lindy launched a Kickstarter campaign:  https://www.youtube.com/watch?v=Lnehx2P29EU
For more information, visit https://lovepoweredco.com.
Share this post...