December 20, 2014 – Archives/Pod Casts      Hour 1 –    Hour 2 –   Hour 3
Hour 1:  Ernesto Ortiz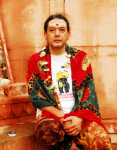 Joining Amerika Now during the first hour is the Founder and Director of Journey to the Heart, Ernesto Ortiz, who will be discussing The Akashic Records:  Sacred Exploration of Your Soul's Journey Within the Wisdom of the Collective Consciousness.
Well-known around the world for his workshops and spiritual travel adventures, Ernesto Ortiz has consolidated a lifetime of study, healing, and teaching into one of the most enlightening books ever written.
Director of the company, Journey to the Heart, artist, facilitator, teacher, and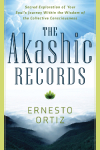 therapist, Ortiz is an internationally certified healer, providing Akashic Records teacher training, certification programs, and public workshops.
Ortiz will discuss how to create a deep and meaningful relationship with the Lords of Akasha; heal past and present and move with ease into the future; discover the secret to combining the energy of the Akashic records with other modalities to arrive at maximum life potential; acquire an easy and powerful way of protection; and connect deeply with Source and Spirit.
Ernesto Ortiz is the Founder and Director of Journey to the Heart, a company dedicated to uplifting consciousness and the well-being of all people.  Artist, author, facilitator, teacher, and therapist, he is an internationally certified healer, providing Akashic Records teacher training and certification programs.
Ortiz's deep and intuitive connection with the Akashic Records began in 1993 when he was deeply touched by the material, seeing his life transformed by training with Curanderos and Shaman in Mexico. He then assisted at numerous Akashic Records classes and began teaching in 1997. He has studied with teachers of Transpersonal Psychology, Shamanism, Music therapy, bodywork, and more.  In his private practice, Ortiz is approved by the state of Florida and the National Certification Board for Therapeutic Massage and Bodywork (NCBTMB) as a continuing Education Provider.
For more information, visit http://www.journey2theheart.com/.
CALL  800-259-5791  TO SPEAK WITH ERNESTO ORTIZ.
Hour 2:  Rosalinda Randall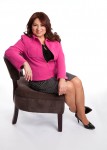 Author and modern-day pundit on tact and civility, Rosalinda Randall, joins the show during the second hour to discuss Don't Burp in the Boardroom:  Your Guide to Handling Uncommonly Common Workplace Dilemmas.
Years ago the office was a place where you wore a tie or a dress and didn't dare refer to your boss by their first name.  We all want to conform to the times and make the workplace an enjoyable, more relaxed environment, but how do we know when we've crossed the line into bad behavior?
Sassy, funny, blunt, and definitely not sugar coated, Don't Burp in the Boardroom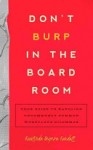 examines behavior in the workplace from the warehouse to the top floor.  While the outerwear may be different, the dilemmas from cubicle to corner office are the same.
Rosalinda will delve into the common predicaments like food, the break room, social media and electronics, office romances, or how to make a good impression when you're new on the job.  She will also delve into the uncommonly common like catching your boss in an unfortunate position and how to avoid that one co-worker who always wants a hug.
In today's fast-paced, crazy lifestyle, we think we don't have time for etiquette.  We might believe that it is outdated, irrelevant, or even pretentious.  But Rosalinda will talk about etiquette without mentioning etiquette.  How's that possible?  Because Rosalinda defines etiquette as an attitude–not a bunch of rules!
Rosalinda will also touch on key ways to the handshake that shows you're confident; how to ace telephone and virtual interviews; tips that say you're on top of your professional game; and how to deal with attraction in the workplace.
Rosalinda Randall is a modern-day pundit on tact and civility.  By lending personality and humor to an age-old and sometimes boring topic, she has been successfully improving workplace environments and relationships by spreading civility and sharing enthusiastic and insightful advice for more than 14 years.
Rosalinda also serves as a source for Woman's Day, Small Biz Technology, The Metro West Daily News, Winder Bride 2014, and Ser Padres (Spanish version of Parents Mag) on a variety of topics.
For more information, visit http://rosalindarandall.com/.
CALL  800-259-5791  TO SPEAK WITH ROSALINDA RANDALL.
Hour 3:  Open Hour of Discussion on Relevant Topics of the Week

Share this post...