May 21, 2011  Show Archives/Podcasts    Hour 1 and  Hour 2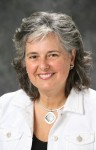 Joining Amerika Now for the first half of the show is Sharón Lynn Wyeth who will be discussing  Neimology.  Neimology is the science of being able to determine someone's personality characteristics by decoding the letters in their name.  Sharón has combined her intellect, observational skills and experiences, and over 30 years as an innovative educator to detect useful patterns in names, which has been greatly refined by her continuing work with others on their spiritual journeys.
Sharón graduated from the University of Redlands with a B.S. in Mathematics and began teaching in a junior high school in California.  During the 3 years there, she obtained her M.A. with an emphasis in education administration.  She then moved to Germany where she taught for the Department of Defense Schools and married.  Sharón continued to move around (Germany-Texas-Japan-New Mexico-Nebraska-Washington-Oregon) until retiring in 2002 as a high school principal.  She came out of retirement in 2008 to become involved in schools once again.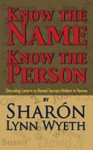 During her time in the schools, Sharón linked the patterns in names to a person's mindset and personality.  She worked on figuring out the patterns of the different letters for 15 years before she fully comprehended all of the nuances.  Sharón took the opportunity to travel a large part of the world testing her theories for the first 3 years after retiring.  Her book, Know the Name–Know the Person, was the result of her study into the patterns in people's names and Sharón now spends most of her time traveling and sharing Neimology with others.
Her websites are  www.knowthename.com and www.bestnamemeanings.com.
SHARÓN WILL BE DOING  INTERPRETATIONS  OF NAMES ON AIR, SO IF YOU WOULD LIKE A  FREE  PERSONAL READING, PLEASE CALL 800-259-5791.
May 21, 2011  Show Archives/Podcasts  Hour 3 – Hour 4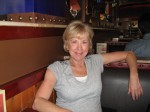 Crystal Dawn joins Amerika Now during the second half of the show to discuss Numerology.  Crystal has been doing energy healing and Numerology for the past 40 years.  She started with  "hands on technique," but also studied other techniques such as Reiki, Reconnective Touch for Health, Therapeutic Touch, and most recently received her practitioner's certification in Matrix Energetics.
Crystal is affiliated with Pathways to Wellness in Fort Collins, Colorado, a group of practitioners who specialize in various forms of alternative healing.  She graduated from the University of Nebraska with a B.S. in Medical Technology and has graduate hours in Vocational Education.  She also holds a K-12 Teaching Certificate in Nebraska, where she was born.

Numerology is the Science of Numbers.  Pythagoras is generally accepted as the founder of the Science of Numbers, an ancient science.  Numerology deals mainly with the numbers 1 through 9, with each number having a specific vibration.  Numbers are assigned to every letter of the alphabet so a person's name can be reduced down to a single digit and interpreted.  The five core numbers of a profile show the person's destiny, talents, heart's desires, personality, and realization, which is the ultimate goal of your life experience.  A numerology profile tells the story of a life year to year, and there are two cycles of importance:  The personal year cycle and the essence cycle.  One cycle goes from January 1st to December 31st and the other goes from birthday to birthday.  These cycles determine the changes that will take place as your year progresses.  Your life is divided into four parts called pinnacles, and these pinnacles tell the general story of your life.  When one pinnacle changes to another, there is a definite shift that is experienced.  There are also special numbers which present themselves as a chart is being calculated and these are most interesting as some tell of past karma that has to be dealt with and some are Master Numbers of great significance.
PLEASE CALL 800-259-5791 TO GET A  FREE  NUMEROLOGY READING FROM CRYSTAL DAWN
Share this post...