Show Archives/Podcast October 2010  Hour 1 –  Hour 2 –  Hour 3 –  Hour 4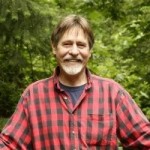 Tony Burroughs is an author, storyteller, speaker, and self-empowerment advocate and community maker whose work is defining the standard for the future.  He has bridged the gap between the mainstream and the magical by co-founding The Intenders of the Highest Good (www.intenders.com), an intentional community dedicated to achieving the highest potential of the individual and of the community.
Tony was a gentleman farmer in Hawaii until 15 years ago when he and three friends developed The Intention Process.  This simple but practical empowerment technique successfully combines the Laws of Manifestation with an Intenders Circle so that people are able to express their intentions and gratitudes and bring their desires into reality.  There are now more than 400 Intenders Circles in 15 countries around the world.
From keynote addresses to informal workshops, Tony is a fun, light-hearted speaker who tells story after story about The Intention Process and how it has changed peoples' lives for the better.  His message–that we are extremely powerful beings who are capable of much more than we have ever imagined–is always clear.  Tony's stories and personal experiences never fail to inspire and uplift his audiences.
Tony is the producer of several videos and DVDs and has authored seven (7) books including The Intenders Handbook, The Highest Light Teachings, and The Code:  10 Intentions for a Better World.  His latest book, Law of Agreement, is just out in CD Audio Book format and is available through his website, www.intenders.com.
Phone lines will be open @ 1-800-259-5791 to speak with Tony.
Share this post...