(1) John J. Higgins and Barb Adams, Trump's First 100 Days in Office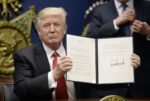 April 29 marks Trump's first 100 days in office. During these first 100 days, we've experienced a deluge of tweets, several leaks, too many executive orders to count anymore, and military attacks in the Middle East.  In spite of all the activity and Trump's proclamations that "no administration has accomplished more in the first 90 days," his domestic agenda remains stalled and he's made no significant progress on any major legislation. And to top it off, Trump's only made 50 nominations to fill the top 553 positions of the Executive Branch to date.
JOIN Barb and John as they discuss Trump's First 100  Days in Office.
(2) REBROADCAST – Alan Bell (from April 8, 2017)
(3) Jenniffer Weigel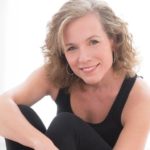 Joining the show during the third hour is Emmy-award winning journalist and Chicago-based TV personality Jenniffer Weigel. Jenniffer will be discussing her book, Psychics, Healers and Mediums: A Journalist, A Road Trip, and Voices from the Other Side.
Since the dawn of time, people have been fascinated by those who claim to have extraordinary psychic abilities, especially those who claim to be able to communicate with the other side.
For the past 20 years, Emmy-award winning journalist Jenniffer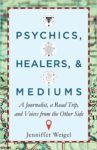 Weigel has been examining and investigating the intuitive. Her book, Psychics, Healers and Mediums brings the conversation to the forefront and challenges not only what skeptics disregard, but also what believers see as truth. Weigel shares her journey as she documents the spiritual evolution that has long been percolating and finally manifesting everyday in businesses, schools, and living rooms all across the world.
Weigel became interested in the paranormal in 2001 after the passing of her father, interviewing some of the most well known mediums and psychics in the industry to gather evidence.
Jenniffer will discuss such topics as what's the difference between a medium and psychic; can anyone be psychic?; how do healers claim a place in this community?; can someone be both religious and psychic?; as well as sharing some of her more interesting interviews and experiences.
Jenniffer Weigel is an award-winning broadcast journalist based in Chicago. She won an Emmy for her on-camera reporting for CBS and has also worked for ABC, NBC, WGN, and WLS (radio). Jen's real love is adding humor to life's tragedies through her writing. She's written three other books, including I'm Spiritual Dammit!, which became a podcast Weigel hosts on WGN-Plus.
For more information, visit http://jenweigel.com.
Share this post...