(1) John J. Higgins & Barb Adams – The Week in Review
(2) Rich Allen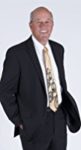 Joining the show during the second hour is business advisor and former VP HR with Texas Instruments then Division President/COO with Pella Corporation, Rich Allen. Rich will be discussing his book, The Ultimate Business Tune Up: A Simple Yet Powerful Business model That Will Transform the Lives of Small Business Owners.
Why do so many small businesses struggle to stay afloat? A full 80% of all businesses fail within five years, and smaller enterprises are especially vulnerable.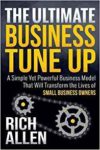 In The Ultimate Business Tune Up, Rich Allen reveals why vision is key to small business success. Drawing on his own upbringing as the son of a small business owner, Allen's decades of experience growing a thriving company, and the many businesses he advises, has created a simple yet profoundly effective way to map a course forward for any company.
Some of the topics Allen will discuss include (1) Why a bicycle is an ideal model for a profitable and sustainable business; (2) How to give your company a life-saving "tune up;" (3) What five things every small business owner must know; (4) How to create a strategic summary as your company's secret weapon; (5) How to create a dream team who believe passionately in your mission; and (6) How to measure your results with a business dashboard that works.
Rich Allen helps create businesses with solid foundations, unique marketplace positions, reputable processes, high-performance teams, and a visionary leader. Prior to becoming an advisor, All was VP HR with Texas Instruments then Division President/COO with Pella Corporation. Rich is a proud Rotarian and serves on several boards. He holds an MBA in International Business from the University of Texas and hosts a weekly radio show on KVGI. His iOS App is titled "Ultimate Business Tune Up."
For more information, visit http://tourdeprofit.com.
(3) Lee Caraher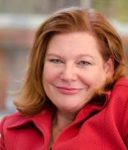 CEO, acclaimed author and speaker, and communication strategist Lee Caraher joins the show in the third hour to discuss her latest book, The Boomerang Principle: Inspire Lifetime Loyalty from Your Employees.
Realize the tremendous advantages of letting go of old definitions of workplace loyalty and replace them with a mindset that inspires employees to be loyal for their lifetimes, whether they are employed by your company or not.
Employee loyalty…most organizations still believe it's measured by tenure, but in today's paradigm where job hopping is the norm, especially for Millenials, does corporate mindset need to change?
"Yes," says Lee Caraher. Lee is the founder and CEO of a highly-sought-after communications firm known for producing great results with its innovative approach to traditional, digital and experiential programs. Lee has a long history of leading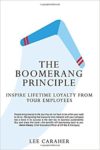 high-performing, multi-generational teams who enjoy working together. Lee's a champion for creating a positive workplace culture that fully supports its workplace talent, even when they choose to move on. She takes the long view to support employees building their own personal brands that balance loyalties to themselves and their employers. Lee believes that companies able to inspire lifetime loyalty from employees–currently or formerly employed–are the companies best suited to thrive. She has long recognized that people will leave employers and understands the real problems this causes  for companies.
Lee Caraher is the Founder and CEO of Double Forte, a national public relations and digital media agency, based in San Francisco, that works with beloved consumer, technology, and wine brands. In addition, Lee is a highly sought after communications expert known for her business-building acumen and insights.
For more information, visit http://leecaraher.com.
Share this post...