(1)  OPEN DISCUSSION on The State of the Union 2016

On Tuesday, January 12th, President Obama gave his seventh State of the Union (SOTU) address, indicating that he's "…as confident as I have ever been that the state of our union is strong." He also commented on the economy, technology, and foreign policy–urging passage of a new authorization for military force against ISIS.
The president urged Americans to put aside fear and polarization and instead build a "clear-eyed, big-hearted, optimistic nation."  He rebuked gerrymandering and offered a rebuttal regarding the type of politics that alienates people rather than uniting them.
"As frustration grows, there will be voices urging us to fall back into tribes, to scapegoat fellow citizens who don't look like us or pray like us or vote like we do or share the same background." Clearly the president had Donald Trump in mind.
Although Obama didn't make gun control a main focus of attention, an empty seat in the First Lady's guest box stood as a solemn reminder about the victims of gun violence.
JOIN Barb and John as they discuss their takeaways regarding The State of the Union 2016.
(2) Ruth Fishel, M.Ed.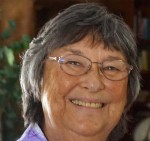 Joining Amerika Now during the second hour is acclaimed, bestselling inspirational author Ruth Fishel.  Ruth will be discussing her latest book, Time for Me: Daily Practice for a Joyful, Peaceful, Purposeful Life.
Create your best life one day, one week at a time.
How many times have you said that you know what is good, what you should do, and what you should avoid, but you just don't do it? You don't have time to meditate. You forget to breathe deeply when you're stressed. You join in on the office gripe session. You gobble your meals in front of the TV. It's easy to let these things happen, to fall into ruts and routines. Using timeless wisdom and modern-day examples, Ruth Fishel shows us the way to get into new, healthier habits by practicing a different life-affirming subject every day, one week at a time. Before long, the brain forms new neural pathways that automatically guide us toward happiness, serenity and fulfillment.

The seeds of all human characteristics are within us–good and bad–the ones that grow are the ones we nurture. Time for Me will help you grow a bountiful bouquet of good thoughts and practices that you can harvest for a lifetime.
Ruth Fishel, M.Ed., is an acclaimed, international author of inspirational books that have sold nearly a million copies, including A Time for Joy, Change Almost Anything in 21 Days, and The Journey Within.
As the Co-founder and former Director of Serenity, Inc., she now teaches, writes, and presents workshops and retreats throughout the country, helping people become whole and healthy using the tools of meditation, affirmations, and visualizations.
For more information, visit http://ruthfishel.com.
(3) Frank Thayer, Ph.D.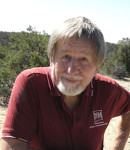 Professor Emeritus at New Mexico State University in Las Cruces, Frank Thayer, joins the show during the third hour to discuss his and co-authors Scott and Suzanne Ramsey's newly released book, The Aztec UFO Incident.
On the crisp morning of March 25, 1948, in the high desert of northwest New Mexico, a goat rancher left the comfort of his home and walked toward a corral to let his sheep out to graze. As he opened the gate, he was stunned by a thunderous noise that drew his attention to the sky. Overhead, he saw a large object fluttering as if in distress. When the object made contact with a nearby cliff, sparks flew. Thus began an incredible chain of events that would become one of the most perplexing UFO crashes in history.
The Aztec Incident–the first ever widely publicized report of a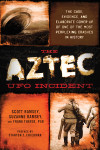 recovered flying saucer–was derided as a hoax for decades. But now UFO experts the Ramseys and Frank Thayer reveal the exact spot where the craft landed and show how the 100-foot diameter saucer was moved to a secret laboratory. Frank Thayer will discuss what they learned from witnesses as well as what the craft and its inhabitants looked like and what most likely happened to them.
Frank Thayer, Ph.D., is a New Mexico native with extensive journalistic and journalism educational experience. Now a professor emeritus at New Mexico State University in Las Cruces, Frank has professional experience as a writer, editor, photographer, and educator.
For more information, visit http://frankthayer.net.
Share this post...