July 28, 2012 – Archives/Pod Casts          Hour 1 –   Hour 2 –   Hour 3
Hour 1:  Richard Dolan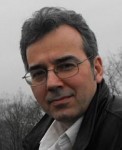 Joining Amerika Now during the first hour of the show is Richard Dolan, considered by many to be the pre-eminent historian on the subject of UFOs.  He'll join me tonight to discuss his recent book, A.D. After Disclosure:  When the Government Finally Reveals the Truth About Alien Contact, which he co-authored with Bryce Zabel (Emmy-award winning creator of the television series Dark Skies).
Have you ever wondered what life will be like when disclosure finally happens…after decades of government and military cover-ups, we will witness the admission that contact with alien civilizations has been made.  But how will the truth change society and how will it affect your daily life?  Will disclosure be a positive force, or will it lead to worldwide panic?  Disclosure will probably raise more questions than it answers, such as "Who occupies UFOs and where are they from?"  "Why are they here?"  More importantly, "What are we going to do about this new reality?"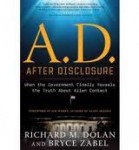 Richard's viewpoint on the subject presents a fearless and analytical "what if" scenario that discusses the deep impact that would be brought about by the end of UFO secrecy.
He'll discuss topics such as the destruction of our political liberties as a result of the long-time UFO cover-up, the possible nature of the non-humans themselves, and what their presence here means for our civilization.  He'll also discuss "Exopolitics" in a new light, and talk about his unique insights into the practical challenges and opportunities for a true disclosure of the UFO phenomenon.  He'll also discuss how it's time now to begin the transition from an Internet-collected group of "conspiracy theorists" to a potent political force of openness and honesty, and how we need to spread the knowledge by being the change we want to see.
That day is coming…
Richard Dolan is the author of two volumes of history, UFOs and the National Security State as well as an analysis of the future, A.D. After Disclosure:  The People's Guide to Life After Contact.
Richard's writing is widely seen as Ufology's gold standard.  His seminal history, UFOs and the National Security State, has inspired such statements as "the best history ever written about UFOs" by best-selling author Whitley Strieber, and "masterful and important" by Dr. Edgar Mitchell of Apollo 14.
Richard has also written numerous articles, spoken at conferences around the world, is a frequent guest on radio shows such as Coast-to-Coast AM, and has done a great deal of television work.  In 2006 he hosted a six-episode series called SciFi Investigates. More recently, Richard has appeared with NBC's Lester Holt for a special two-hour documentary, Inside Secret Government Warehouses:  Shocking Revelations.
Richard was born in Brooklyn, New York, studied at Alfred University and Oxford University, was a finalist for a Rhodes Scholarship, and completed his graduate work in history at the Univesity of Rochester.  Prior to his interest in UFOs, he studied U.S. Cold War strategy, Soviety history and culture, and international diplomacy.
For more information about Richard and A.D. After Disclosure, please visit his websites at
http://www.keyholepublishing.com and           http://www.afterdisclosure.com
*Pre-recorded, no phone calls please.
Hour 2:  Donna Andersen

Joining the show during the second hour is Donna Andersen, the author of Lovefraud.com, a website that teaches people how to recognize and recover from sociopaths.  She joins me tonight to discuss her latest book, Red Flags of Love Fraud–10 Signs You're Dating a Sociopath.

You meet someone who seems to be Prince or Princess Charming.  Your new romantic partner says you are "soul mates," and quickly proclaims undying love.  You fall head over heels, only to discover that you've fallen into a web of deceit and destruction.  It's called "love fraud," and Donna's here tonight to help you recognize the signs and set yourself free.

She'll discuss the "red flags" of love fraud, including the top 10 signs of sociopathic suitors (charisma and charm); why anyone is vulnerable; how sociopaths use love bombing to seduce their targets; why there's no such thing as "just sex;" and the three steps everyone can take to protect themselves from love fraud.
Donna Andersen is the author of Lovefraud.com as well as Love Fraud–How Marriage to a Sociopath Fulfilled My Spiritual Plan. Donna learned about sociopaths the hard way–by marrying one.  She launched Lovefraud.com to educate the public about this destructive personality disorder.  Her website attracts 50,000 unique visitors a month, and Donna has collected 2,700 cases.  Many of her readers thank her for saving their lives.
Listen in tonight as Donna provides a clear explanation of social predators, how they seduce their targets, why it's so difficult to escape their relationships, and how people can avoid them in the first place.
For more information about Donna Andersen and Love Fraud, please visit her website at www.lovefraud.com.
PLEASE CALL   800-259-5791   TO SPEAK WITH DONNA.
Hour 3:  Dr. Kumar Sharma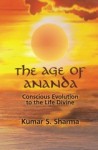 Dr. Kumar Sharma joins the show during the final hour to discuss "How Free Can a Materialistic Nation Be?"
America dominates the Olympics in all medal counts, including the total amount won–2,302.  Americans also hold other records, including 236 years of independence; Americans work more hours per year than most other countries; and America is the only country whose Federal government doesn't guarantee any paid time off.
Dr. Sharma says that "Americans spend so much time at work because, like the Olympic medal count, many define freedom and happiness in terms of quantity and prosperity."  But he questions whether Americans are really free, when 50% spend more than 40 hours per week working.  He asks the questions, "When do we tend to our spiritual needs–or needs to love, laugh, dream, celebrate, and meditate?"
Although he doesn't condemn the success of our capitalist-based, consumer-driven economy, he believes this is not the path to sustained happiness, which is only gained through inner freedom.  Tonight Dr. Sharma will talk about the need for a "Spiritual Olympics," as well as what inner freedom truly means and how Americans can do three things to make themselves happier.
Dr. Kumar S. Sharma studied Physics and Mathematics in India before earning his Ph.D. in Technology Management at MIT's Sloan School.  Kumar worked in R&D management and as a software entrepreneur for 25 years in the Boston area.  Along the way, he followed the teachings of the great 20th century Indian yogi, mystic, philosopher and poet, Sri Aurobindo, and his spiritual companion, the Mother.  Following a transformative experience in 2001, Kumar turned his full attention to the knowledge and practice of conscious evolution, which led to his first book, The Age of Ananda.
PLEASE CALL   800-259-5791   TO SPEAK WITH DR. KUMAR SHARMA.
Share this post...