January 19, 2013 – Archives/Pod Casts       Hour 1 –   Hour 2 –   Hour 3
Hour 1:  Dr. Joe Dispenza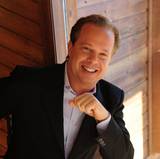 Joining Amerika Now during the first hour of the show is international bestselling author and renowned neuroscientist and highly-successful chiropractor, Dr. Joe Dispenza, who will be discussing his latest book, Breaking the Habit of Being Yourself:  How to Lose Your Mind and Create a New One.
Are you tired of having your New Year's resolutions dissolve in a matter of weeks?  Come January 1, you're all fired up and want to change your life—lose those pounds, exercise every day, stop smoking, eliminate sugar and eat better food…but before you know it, you're down that rabbit hole again.  It's what most of North America faces on or about mid-February or sooner!
But are you locked into failure? Absolutely not! You are not doomed by your genes and hardwired to be a certain way for the rest of your life, says Dr. Joe Dispenza, known as one the world's most prominent Brain/Change Experts and author of the international bestselling books Breaking the Habit of Being Yourself: How to Lose Your Mind and Create a New One, and Evolve Your Brain: The Science of Changing Your Mind. Dr. Joe is also one of the featured researchers in the award-winning film What the BLEEP Do We Know!? as well as the upcoming film, People v. The State of Illusion.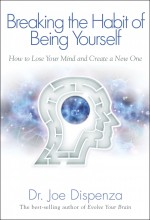 Before you give up on your resolutions, Dr. Dispenza's got some great advice for you on MAKING CHANGE STICK.  He says that once you understand the dynamics of how your brain works and some simple processes that are easy to follow, you can retrain your brain—and keep those resolutions. Lasting change is not a dream; it can be achieved employing strategies that can be learned and are repeatable.
"Once you break the habit of being yourself and truly change your mind, your life will never be the same!" says Dr. Dispenza.
And to help people stay on course with their New Year's resolutions and live a life transformed by new habits, Dr. Dispenza is dedicating January as MAKING CHANGE STICK Month.
During the interview, Dr. Joe will offer some quick tips for MAKING CHANGE STICK as well as how to break the habit of being yourself and create the life you desire.
Dr. Joe Dispenza is an international bestselling author, neuroscientist, and highly-successful chiropractor.  In addition, he is an internationally-renowned speaker on the functions of the human brain and re-programming your brain to create a joyful, healthy and abundant life. In the vanguard of the emerging frontier of thought and consciousness connecting with the brain-mind-body, he combines leading-edge science in the fields of quantum physics, neuroscience, brain chemistry, biology and genetics to show what is truly possible. He has taught thousands to rewire their thinking to change their lives through scientifically-proven principles, and has garnered recognition as "The Brain/Change Expert."
Dr. Dispenza studied biochemistry at Rutgers University in New Brunswick, NJ, and holds a B.S. degree with an emphasis in Neuroscience. He received his Doctor of Chiropractic Degree at Life University in Atlanta, Georgia, graduating magna cum laude.  His postgraduate training and continuing education has been in neurology, neuroscience, brain function and chemistry, cellular biology, memory formation, and aging and longevity.  An editorial advisor for Explore Magazine and Golden Thread Magazine, Dr. Joe has authored several scientific articles on the relationship of the mind, brain and body in relationship to health, well-being and the nature of reality.
A Diplomate for the National Board of Chiropractic Examiners, he holds licenses for Chiropractic in the states of Arizona, California, Georgia and Washington. He founded four successful chiropractic clinics, including Rainer Chiropractic, a family practice in the treatment and management of muscular skeletal disorders in Washington. Dr. Dispenza is an invited member of Who's Who in America, an honorary member of the National Board of Chiropractic Examiners, the recipient of a Clinical Proficiency Citation for clinical excellence in doctor-patient relationships from Life University, and a member of Pi Tau Delta – the International Chiropractic Honor Society.
Over the past 10 years, Dr. Dispenza has lectured in 24 different countries on six continents educating people about the role and function of the human brain. He has taught thousands of people how to re-program their thinking through scientifically proven neuro-physiologic principles. As a result, this information has taught many individuals to reach their specific goals and visions by eliminating self-destructive habits. His approach, taught in a very simple method, creates a bridge between true human potential and the latest scientific theories of neuroplasticity.
Dr. Joe will explain how thinking in new ways, as well as changing beliefs, can literally rewire one's brain. The premise of his work is founded in his total conviction that every person on this planet has within them, the latent potential of greatness and true unlimited abilities.
For more information about Dr. Joe Dispenza and information on his workshops, please visit his website at drjoedispenza.com.
Hour 2:  Marisa Labozzetta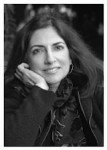 Author Marisa Labozzetta joins Amerika Now during the second hour of the show to discuss her latest book, Sometimes It Snows In America, a novel loosely based on a true account.
The story centers around a rebellious young girl from Somalia who comes to America.  Born into Somali royalty on her father's side and Saudi Arabian wealth on her mother's, Fatma is given away at infancy and, at age 12, forced into an arranged marriage with a young Peace Corps worker.  Prejudice and cultural demands lead to a number of painful promises that will dictate the course of her life on two continents.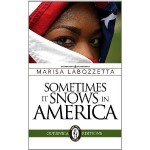 Sometimes It Snows In America is loosely based on the true account of an African woman's descent into an American hell, and finds its echo in the descent of her native Somalia into its own hell of violent desperation.
The book leaves the reader with the gifts of unsuspected connection as well as surprising hope.
Marisa Labozzetta is the author of the novel, Stay With Me, Lella, and a collection of short stories, At the Copa. She was a finalist for the 2009 Binghamton University John Gardner Fiction Award and a Pushcart Prize nominee for At the Copa. Marisa's work has appeared in The American Voice, The Florida Review, The Penguin Book of Italian American Writing, Show Me a Hero:  Great Contemporary Stories About Sports, and the bestselling, When I Am An Old Woman I Shall Wear Purple, among other publications.   She resides in Northampton, Massachusetts, with her husband.
For more information about Marissa Labozzetta, please visit marisalabozzetta.com.
Hour 3:  Jeff Flocken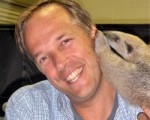 Jeff Flocken, D.C. Office Director for the International Fund for Animal Welfare, joins the show during the final hour to discuss his and co-author's Julie Scardina's book, Wildlife Heroes:  40 Leading Conservationists and the Animals They Are Committed to Saving.
From a captive black bear to an orphaned rhino and a sickly puppy or kitten, every animal counts.  But did you know that nearly one-third of all known species of animals are being threatened with extinction today, or that we're losing the battle to save our planet's animal life?  Entire species of animals are facing catastrophic declines that we're unable to stop, control, or even explain in some cases; and illegal wildlife trade is only eclipsed in scope and scale by drugs and guns.  Fortunately, there are committed and resourceful individuals around the world who are working to address these problems and save imperiled species—they are wildlife conservationists who are some of the most important heroes on the planet.
One of those heroes, Jeff Flocken, joins me this evening to discuss the recent book he co-authored with Julie Scardina called Wildlife Heroes:  40 Leading Conservationists and the Animals They Are Committed to Saving. The book is a combination of unique real-life stories, stunning photographs, and fascinating facts about the amazing animals depicted and makes the point that we can turn the tide and save species in decline.
Jeff will discuss such issues as climate change, habitat loss, and illegal trade and their effects on animals around the world.  In addition, he'll talk about how we can all help to save these amazing animal species, and why it's so important that we do save them.
Jeff Flocken is the D.C. Office Director for the International Fund for Animal Welfare where he leads the organization's policy experts advocating for animals.  In this capacity, he works on campaigns combating the wildlife trade and conserving polar bears, lions, whales, tigers, and elephants among other species.  Previously, Flocken worked for the U.S. Government doing international species conservation.  He's been a consultant on movies, books and television shows addressing wildlife issues, and serves on advisory boards for several wildlife organizations.  Jeff is also the co-founder of the Emerging Wildlife Conservation Leaders initiative which mentors and provides training for up-and-coming wildlife leaders.  He has a law degree from Wayne State Law School, and graduated with honors from the University of Michigan.
If you'd like more information about Jeff and all the wildlife heroes, please visit www.wildlifeheroes.org.
Share this post...