August 16, 2014 – Archives/Pod Casts         Hour 1 –    Hour 2 –    Hour 3
Hour 1:  Nick Redfern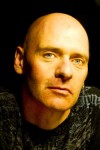 Joining Amerika Now during the first hour is internationally renowned bestselling author, lecturer, and cryptozoologist Nick Redfern. During the first half of the interview, Nick will discuss his latest book, Close Encounters of the Fatal Kind:  Suspicious Deaths, Mysterious Murders, and Bizarre Disappearances in UFO History. During the second half of the interview, Nick will talk about his chapter entitled Monsters of the Stones, which is included in the new book, Lost Secrets of the Gods (edited by Michael Pye and Kirsten Dalley).
Everyone has heard of Close Encounters of the Third Kind. But what about close encounters of the fatal kind?  The field of UFOs is blanketed with example upon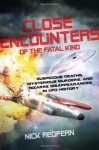 example of suspicious deaths.  Accounts of accidents that might not have been accidents abound.  Researchers and witnesses have vanished, never to be seen or heard from again.  Conveniently-timed heart attacks are reported.  Out-of-the-blue suicides, which upon investigation, bear the distinct hallmarks of murder, are all too common.  And, grisly deaths at the hands of both extraterrestrials and government agents proliferate.
Nick will discuss such possible topics as mysterious disappearances of military pilots and their UFO links; the connection between national security and the sudden deaths of UFO investigators, among others.
Getting too close to the cosmic truth about alien encounters, Roswell, and what "they" really know can be a deadly business!
Nick will also talk about his chapter Monsters of the Stones, which is included in the new book Lost Secrets of the Gods.  Are creatures such as Bigfoot and werewolves actually flesh and blood or paranormal phenomena?
There have been many sightings and stories regarding ancient sites and strange creatures, including at Stonehenge.  England's stone circle at Avebury also has its own monstrous creature as well.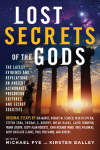 Nick will discuss why there are so many sightings of bizarre beasts in the vicinity of sacred sites as well as a possible link between ancient stone circles and Bigfoot.  He'll also talk about ancient man possibly having knowledge of the existence of lake monsters and Sasquatch as well as whether or not the ghosts of Neolithic man haunt the wilds of England.
Nick Redfern works full time as an author, lecturer, and journalist.  He writes about a wide range of unsolved mysteries, including Bigfoot,  UFOs, the Loch Ness Monster, alien encounters, and government conspiracies.  His previous books include Monster Files:  The World's Weirdest Places; The Pyramids and the Pentagon; Keep Out!; The Real Men in Black; The NASA Conspiracies, Contactees; and Memoirs of a Monster Hunter.
Nick writes for many publications, including UFO Magazine, the Mutual UFO Network Journal, and Mysterious Universe. A very popular media guest, Nick has appeared on numerous radio and television shows, including Fox News, The History Channel's Ancient Aliens, Monster Quest, and UFO Hunters; VH1's Legend Hunters; National Geographic Channel's The Truth About UFOs and Paranatural; BBC's Out of This World; MSNBC's Countdown; and SyFy Channel's Proof Positive. Nick lives just a few miles from the infamous Grassy Knoll in Dallas, Texas.
For more information, please visit http://nickredfernfortean.blogspot.com.
CALL  800-259-5791  TO SPEAK WITH NICK REDFERN.
Hour 2:  Dr. Peter Sacco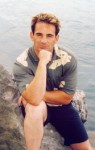 Author, psychologist, and television host/producer/writer Dr. Peter Sacco joins the show during the second hour to discuss poltergeist and demonic possession.
Supernatural phenomena aren't something seen only on the big screen – they may be happening in your own hometown, and they're getting the spotlight in mainstream media. Pope Francis – the most beloved pope in ages – seems to be as serious about his Exorcism rituals as he is about his concerns regarding poverty. Not only has he dwelled much more on demons and Satan than his recent predecessors, Francis seeks to rekindle the Devil as a possible supernatural explanation for much of the world's ills.
Dr. Peter Andrew Sacco, a psychology professor, has been working to better understand the apparent supernatural phenomena in his backyard, Niagara Falls.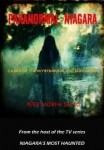 "Most people think of it as a honeymooner's destination, yet in nearby St. Catharine's in 1970, Canada hosted one of the most interesting supernatural cases in the world," says Sacco, author of Paranormal Niagara: Cases of the Mysterious and the Macabre," and host of the new television series, Niagara's Most Haunted.
"For a complete lunar cycle (28 days), a family and their friends were tormented; police, priests and other high-ranking officials became part of this case. It became so widely known, Johnny Carson mentioned it on the Tonight Show."
Investigators studied the area to put to rest the rumors. What they found, however, prompted even more supernatural intrigue. What are the stories? Was it a poltergeist or the kind of demonic possession that so concerns Pope Francis, and what's the difference?
Dr. Peter Andrew Sacco is a former adjunct psychology professor at Niagara University, Lewiston, New York, in the teacher education program.  Creator and instructor of the Criminal Psychology Program at Niagara College, Canada, he is also an instructor at McMaster University, Canada, in the Addiction Studies Program and Police Foundations Study.  In addition to 500 articles published in newspapers, magazines and journals, Professor Sacco has to his credit many books, including What's Your Anger Type, Penis Envy, and Why Women Want What They Can't Have.
In addition, Dr. Sacco is the host of the television series, Niagara's Most Haunted, and has a weekly radio show, Matters of the Mind.

For more information, visit http://www.petersacco.com.
CALL  800-259-5791  TO SPEAK WITH Dr. PETER SACCO.
Hour 3:  Johanna Derbolowsky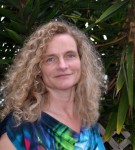 Author, energy worker, spiritual counselor, and ordained minister Johanna Derbolowsky joins the show during the final hour to discuss her book, The Transformation Promise:  A Book About Love, Healing and the Flow of Life.
Awaken your inner butterfly!  When you feel the desire for change you are at the starting point of a conscious shift in your life.  Perhaps you have become aware of something that could improve or you have a general sense of discontent.  Whatever the feeling, you have realized that something could be better.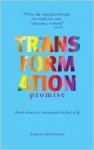 With this belief, you've opened up a space to grow into.  It is as if you have suddenly discovered a window, and you have become aware of life outside, where new possibilities and adventures await.  Whether you are grappling with physical, mental, emotional or spiritual issues, Johanna will help guide you through the steps to examine your life, heal wounds and transform personal and global situations, while you discover an increase in love and joy in your life experiences.
Johanna Derbolowsky developed the Quantum Heart Field Experience, an easy to learn way to transform life's situations by changing yourself.  She's a metaphysical teacher and healing coach on the forefront of healing and transformation.  Her private sessions are spirit-guided and client-specific.
In addition to her healing work, she is an ordained minister with the International Metaphysical Ministry, spiritual counselor, and life coach.  Her desire to serve and understand has led her to study different religions, philosophies and healing modalities, including hypnotherapy, Reiki, consciousness stem-cell therapy, matrix energetics, as well as the work of Grigori Gravovoi, Gregg Braden and others.
Although none of these techniques completely provided the answers she was seeking, it led her to her own work in the Quantum Heart Field.
Johanna has worked for more than 25 years in the field of metaphysics, while continuously advancing her studies to best serve her clients.  She has a private practice in Redondo Beach, California, but works primarily over the phone.  In addition, she teaches seminars in the U.S. and Europe.
For more information, visit http://thetransformationpromise.com.
CALL  800-259-5791  TO SPEAK WITH JOHANNA DERBOLOWSKY.
Share this post...