May 3, 2014 – Archives/Pod Casts       Hour 1 –    Hour 2 –    Hour 3
Hour 1:  Jonathan Robinson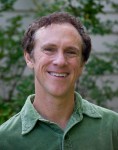 Bestselling author, psychotherapist, and professional speaker Jonathan Robinson joins Amerika Now during the first hour to discuss his latest book, Find Happiness Now:  50 Shortcuts for Bringing More Love, Balance, and Joy Into Your Life.
Do you know what the #1 secret is that's been proven to lead to more money, health, and love?  It's not beauty, talent, or even smarts.  It's Happiness!  Happy and highly fulfilled people make approximately $750,000 more over the course of their lives than unhappy people (in the same jobs!).  They also live nine years longer and are more likely to find lasting love.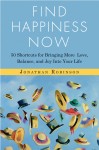 Jonathan Robinson will discuss easy ways to create more fulfillment.  Jonathan has taught more than 100 million people simple ways to be happier–through TV shows such as Oprah and CNN–and with his nine bestselling books.  His latest book, Find Happiness Now, focuses on ideas and methods that can be done in under three minutes–yet still have a dramatic impact on a person's life.  Tonight he'll share some of the ways you can go from stressed-out to blissed-out and catch happiness from others and learn to pass it on to those you love.
Jonathan Robinson is a psychotherapist, bestselling author of nine books, and a professional speaker from Northern California. He has reached more than 100 million people around the world with his practical methods, and his work has been translated into 47 languages. His work has appeared in Newsweek, USA TODAY, and the Los Angeles Times, as well as dozens of other publications. In addition, Robinson has made numerous appearances on the Oprah show and CNN, as well as other national TV talk shows. He has spent more than 40 years studying the most practical and powerful methods for personal and professional development.
His first book, The Experience of God, included interviews with such notables as the late Mother Teresa, the Dalai Lama, Deepak Chopra, Scott Peck, and over 30 other wellknown seekers. Jonathan's second book, Life's Big Questions, became a New York Times bestseller, as did his book Communication Miracles for Couples. His other books include Instant Insight; Real Wealth; Shortcuts to Bliss;
Shortcuts to Success, The Complete Idiot's Guide to Awakening Your Spirituality, Terror Proof Your Mind and Money, and Find Happiness Now.
As a professional speaker, Robinson has spoken to companies such as Microsoft, IBM, Coca-Cola, Dell, Bank of America, Wells Fargo and hundreds of other successful businesses and organizations. He is known for providing his audiences with immediately useful and powerful information, presented in an entertaining and motivating manner. In his live lectures and his TV appearances, Jonathan often incorporates magical illusions into his talks to help people remember his powerful message.
Robinson began his passion for self-improvement at the ripe old age of 12 when he learned about hypnosis and began to hypnotize his friends and family. Eventually he became the youngest certified hypnotist in California. A few years later, he became the youngest licensed psychotherapist in California. By the time Jonathan was 35 years old, he had already written six books and had two New York Times bestsellers.
For more information, please visit http://www.finding happiness.com.
CALL   800-259-5791   TO SPEAK WITH JONATHAN ROBINSON.
Hour 2:  Preston Fleming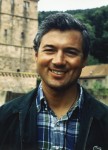 Author, former attorney, and U.S. diplomat Preston Fleming rejoins Amerika Now to discuss his latest book, Exile Hunter, which is the third and final book in his Kamas Trilogy.
By the year 2023, a series of natural and man-made disasters has devastated the United States and pulled it apart socially and politically. Civil unrest has degenerated into civil war and authoritarian rule. In less than a decade, America has become an impoverished, low-tech third-world nation.
This scenario is where Exile Hunter, the third book in The Kamas Trilogy,

begins, one year before the Kamas revolt, in a dystopian America ruled by a tyrannical President-for-Life who turns America's military and intelligence assets against his domestic enemies.
So could this scenario actually happen in America?
As Fleming states, "I wrote the books Dynamite Fishermen and Bride of a Bygone War to clear my head after 11 years of government service in places like Beirut, Cairo, Tunis, Jeddah, and Amman.  I had already decided to write novels at age 14, during my first year as a boarding student at Exeter.  My English instructor, a WWII combat veteran, advised those of us who wanted to follow the path of Melville, Conrad, and Hemingway to first go out and live some adventures so that we would have stories that people might want to read.  My adventures started in the Middle East and continued in Washington, Europe, the Russian Far East, Maui, Utah, New York and Boson.  Particularly in the Middle East and Russia, I saw failed states and failed societies but was often surprised at how much their people had in common with Americans.  This made me think about whether America might someday suffer its own breed of failure.  During the 1930's, Americans watched Germany, Italy, and Russia and asked, 'Could it happen here?'  Today, one might look around and ask the same question.  In writing The Kamas Trilogy, my greatest concern has been that the novels gain a readership before the events they describe come to pass."
Preston Fleming is a novelist and the author of The Kamas Trilogy:  Forty Days at Kamas,  Star Chamber Brotherhood, and Exile Hunter .  He is also a former tax attorney and former U.S. diplomat, having spent over a decade serving in U.S. embassies around the Middle East.  He has a background in government and economics, and holds an MBA and law degree from an Ivy League school.
For more information about Preston Fleming, please go to his website at http://www.prestonfleming.com.
CALL   800-259-5791  TO SPEAK WITH PRESTON FLEMING.
Hour 3:  George Jelinek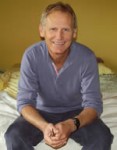 Joining the show during the final hour is Professor George Jelinek, an academic emergency physician, who will be discussing his book, Overcoming Multiple Sclerosis:  An Evidence-Based Guide to Recovery.
Multiple sclerosis (MS) is a serious, progressively disabling neurological condition for which current medical treatment is not particularly effective and has many side effects.  Professor Jelinek, an experienced medical clinician and researcher, provides a genuine alternative.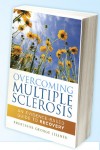 Overcoming Multiple Sclerosis (OMS) is a positive lifestyle program that aims to help people live long, healthy lives without the usual problems associated with multiple sclerosis. OMS is based on rigorous scientific research and offers the real potential for people with MS to recover, using relatively simple mainstream secondary and tertiary prevention with appropriate modification of lifestyle risk factors.
Remaining well after a diagnosis of multiple sclerosis is more than just a possibility. The medical literature has considerable evidence that MS is a modern, lifestyle disease of developed countries and that lifestyle changes can modify its course. These therapies have been extensively researched and offer exciting possibilities for controlling the illness and preventing disability.
The OMS program is founded on a rigorous scientific assessment of the medical literature. OMS was developed by Professor George Jelinek. MD, when he was diagnosed with MS in 1999, and subsequently refined and improved as further research has been published.  Jelinek has now been relapse-free for 15 years, is fit and well, and leads a full and active life. Many others have done the same.
OMS is independent and free of significant financial conflicts of interest. It is not supported by drug companies or product sales. It keeps abreast of medical advances to best support people with multiple sclerosis to recover.
Professor George Jelinek lives and works in Victoria, with professorial appointments at the University of Melbourne and Monash University.  George has had a stellar career in Emergency Medicine; he won the Prize in the first Specialist Examinations in 1986, is a past-president of the Australasian Society for Emergency Medicine, and Vice-president of the Australasian College for Emergency Medicine (ACEM).  He was the first Professor of Emergency Medicine in Australasia and Founding Editor of the journal, Emergency Medicine Australasia, a major international journal he has edited for 25 years.  He was awarded the ACEM Medal in 2003, and was a WA finalist for 2008 Australian of the Year for his work in multiple sclerosis and emergency medicine.  Diagnosed with MS in 1999, 18 years after his mother took her life due to the disease, Jelinek turned his attention to unraveling the mystery of MS.  His findings, summarized in his book Overcoming Multiple Sclerosis and the website http://www.overcomingms.com, have helped thousands of people the world over recover from this serious illness as well as ensure his own staying perfectly well over the last 15 years.  He runs live-in retreats for people with MS in Australia, New Zealand, the United Kingdom, and Europe, and is head of the international MS support organization Overcoming Multiple Sclerosis with a charitable foundation of the same name established in the United Kingdom.
For more information, please visit http://www.overcomingms.com.
CALL  800-259-5791 TO SPEAK WITH PROFESSOR GEORGE JELINEK.
Share this post...