March 30, 2013 – Archives/Pod Casts        Hour 1 –   Hour 2 –   Hour 3
Hour 1:  Suzanne Ruff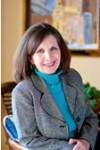 Joining Amerika Now during the first hour of the show is author and freelance writer, Suzanne Ruff, to discuss her book The Reluctant Donor.
March 14th was "World Kidney Day" and April is "Donate Life" month.  Suzanne knows the power of both of these.  Nineteen people in her family have died or been saved from Polycystic Kidney Disease (PKD), a disease that has no known cure and strikes 650,000 people in America today.
PKD is the most common genetic disease–more common than Down's Syndrome, cystic fibrosis, muscular dystrophy, sickle cell anemia, hemophilia, and Huntington's disease–combined!  Yet, few have heard of PKD!   SEE:  www.pkdcure.org
Suzanne will recount her own story about her journey to organ donation.  Her story is inspiring, emotionally powerful, and at times funny.  She'll recount her decision to donate a kidney to her younger sister, Joann, and how she immediately when into fear when she made her decision, thinking "Oh My God, what have I done?  I can't go through with it!"  She'll also talk about her and her family's courageous journey toward the operating room.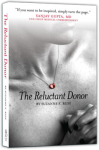 Suzanne is one of the nation's leading speakers and advocates on organ donation.  As Dr. Sanjay Gupta, MD, CNN Medical Correspondent, says, "As soon as I started reading The Reluctant Donor, I knew I had found a special book that would reinforce my faith in my belief about the goodness of everyday people…If you want to be inspired, simply turn the page."
You may just run to the DMV to put the organ donor designation on your driver's license after listening to Suzanne's story!
For more information, please visit www.thereluctantdonor.com.
Hour 2:  Warren Fahy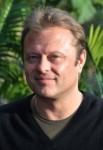 Author and screenwriter Warren Fahy joins Amerika Now during the second hour to discuss his latest book, Pandemonium, a sequel to his internationally bestselling book, Fragment.
Fahy's latest novel deals with the possibility of an ecosystem that has evolved in isolation, and what could happen when the exotic and dangerous life-forms are unleashed upon our planet.  Think Jurassic Park on steroids, only scarier!
The premise of Pandemonium is that deep beneath the Ural Mountains, in an underground city carved out by slave labor during the darkest hours of the Cold War, ancient caverns hold exotic and dangerous life-forms that have evolved in isolation for countless millenia.  Cut off from the surface world, an entire ecosystem of bizarre subterranean species has survived undetected–until now.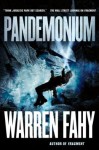 Biologists Nell and Geoffrey Binswanger barely survived their last encounter with terrifying, invasive creatures that threatened to engulf the planet.  They think the danger is over until a ruthless Russian tycoon lures them to his underground metropolis, where they find themselves confronted by a vicious menagerie of biological horrors from their past–and by entirely new breeds of voracious predators.  Now these creatures are rising up from the bowels of the Earth to consume the world as we know it.
Think it couldn't happen?  Tune in and find out!
Warren Fahy has been a bookseller and editor and lead writer for Rockstar Games' Red Dead Revolver and WowWee Robotics.  He is the author of Fragment, which was nominated for a BSFA and an International Thriller Award, and other works.  He currently resides in San Diego, California.
For more information, please visit www.warrenfahy.com.
Hour 3:  Shari Olefson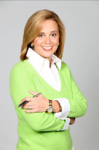 Joining the show during the final hour is renowned legal, financial, and real estate expert  Shari Olefson to discuss her latest book, Financial Fresh Start: Your Five-Step Plan for Adapting and Prospering in the New Economy.
After years of economic uncertainty, massive foreclosures, collapsing banks, and the Great Recession, the Federal government has enacted sweeping reforms to help millions of struggling average Americans.  We now have hundreds of new rules, more than 400 under the Dodd-Frank Act alone, as well as new laws, programs, investigations, and even new authorities such as the Consumer Financial Protection Bureau.  These changes touch the banking, borrowing, credit, debt, savings, investments, home ownership, earning, spending, and retirement of just about every American citizen.  Unfortunately, few have the time, patience, or expertise to navigate the new economic landscape, seize the opportunities for recovery and prosperity it offers, rise to its challenges, and steer clear of its pitfalls.
Shari will present a practical, workable plan for rebuilding and thriving in the new economy in five simple steps:  (1) adapt your banking and borrowing; (2) fix your credit and debt; (3) protect your savings, investments, and retirement; (4) decide if home ownership is (still, now, or someday) right for you; and (5) spend less and earn more.
You'll learn how to repair your credit score; get a low-cost car loan; find safe, socially-conscious, high-yielding investment options; explore alternatives to foreclosure; save on "biggie" expenses, and much more.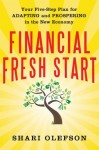 Financial Fresh Start is packed with helpful tools and inspiring real-life stories and offers the vital knowledge and reassurance so many Americans are seeking to reclaim their lives, their dignity, and their faith in America.
Shari Olefson, JD, LLM, is a Bar Certified Real Estate attorney and a Civil Circuit-Supreme Court Certified Mediator with degrees in journalism, psychology, and finance and development and Director of The Carnegie Group think tank dedicated to framing and facilitating collaboration between industry, government and media on issues affecting average Americans. A lawyer who served on the front lines of the real estate bubble, the bailouts, and the Great Recession, she is also a trusted news commentator and speaker-educator on cultural trends, government intervention, foreclosures, credit, saving and investments, and other tremendously timely, life changing money matters.
Shari Olefson is a graduate of Carnegie Mellon University, the Benjamin N. Cardozo School of Law at Yeshiva University, and the University of Miami Masters of Law program.
For more information, please visit www.shariolefson.com.
Share this post...