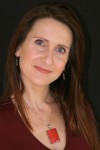 Podcast/Show Archives  Hour 1 – Hour 2 – Hour 3 – Hour 4
Joining Amerika Now in the studio from 8-10:30PM MDT  is Rachael Jayne Groover, Director and Founder of The YIN Project (www.theyinproject.com) and author of the upcoming book, The E-Spot:  Release the Magnetic Power of Your Feminine Essence.
Rachael is an accomplished singer/songwriter, motivational speaker, and Founder of The YIN Project, an international community of over 4,000 women committed to personal and spiritual growth.  She has worked in the field of education and training for 12 years as a teacher, workshop leader, and private coach–most recently in the area of feminine empowerment and developing stage and personal presence.  Working with women all around the world on understanding the importance of the feminine principle in intimate relationships, leadership, and in shifting global consciousness, Rachael has produced and successfully promoted retreats, workshops, coaching programs, tele-seminars, musical entertainment shows, radio interviews, online courses, articles, pod casts, and newsletters–all on "The Art of Feminine Presence."  She is the author of the upcoming book, The E-Spot:  Release the Magnetic Power of Your Feminine Presence. Rachael says, "A woman's personal presence and magnetism grow when she connects with her feminine essence."   In pursuit of equality and power, however, many women have taken on a more masculine role.  In their desire to be strong and independent, many women have shut themselves off from their softness, their sensuality, and the feminine energy that not only makes their lives more pleasurable and fulfilling, it gives them a radiant power–and that is what men desire most.  They have unwittingly closed down the ability to attract the healthy attention they want, from men and women, without even realizing that they have done it.
During tonight's show we will explore why some women walk into a room with a magnetic presence and are noticed by many, while others are not.  It reveals the key that can turn on this mysterious force in any woman!  Rachael says, "…a woman's ability to cultivate her feminine energy is ESSENTIAL to creating:
Passionate love relationships
A fulfilling purpose that serves her community and the rest of the world
Peace of mind and body in these challenging times."
And as a SPECIAL GIFT to the listeners tonight, go to www.theyinproject.com to receive a FREE Feminine Power Gift Box.  It includes:
A special report on the 5 mistakes strong, independent women make in relationships with men
An audio download of a seminar Rachael Jayne presented on "Feminine Spiritual Practices"
And a subscription to The YIN Project Newsletter.
ALL FREE!!!  So listen in and get your FREE GIFT @ www.theyinproject.com
And guys, this isn't a show just for women.  Help those special women in your life (wife, sister, mother, girlfriend, female friend) get in touch with their feminine essence and watch your relationships grow and improve.  Bet they'd all love a Power Gift Box!

Share this post...