June 7, 2014 – Archives/Pod Casts       Hour 1    – Hour 2 –    Hour 3
Hour 1:  REBROADCAST of Dr. Joe Vitale from March 29th, 2014

Joining Amerika Now during the first hour of the show is renowned author, speaker, and luminary Dr. Joe Vitale, the man known to millions as Mr. Fire! Dr. Vitale will be discussing his book, At Zero:  The Quest for Miracles Through Ho'oponopono.
What are you searching for in life?  Do you want more money, a better job, freedom to travel or pursue your passion?  Maybe it's peace of mind or to heal your body.  The answers you seek are At Zero. At Zero is the place where no problems can touch you, where life is an easy ride, where inspiration is constantly informing your daily existence, where inner peace resides and where everything is infinitely clear or the answers come quickly, and from which we can attract the financial and personal successes we desire.  And it is the state where enlightenment, satori, or Nirvana can be glimpsed or experienced.
But for many, getting there is elusive.  And that's because of the unconscious programming running in our minds that hinders our health, success, and happiness.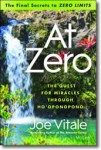 Dr. Joe Vitale will reveal the secret of the Hawaiian art of Ho'oponopono, which instantly clears those unconscious programs, even if we don't know what they are!  He'll show you how we can realize our infinite potential and even experience enlightenment with new advanced techniques of Ho'oponopono.
"Life is an inside job," says Vitale.  What we experience externally can be corrected, adjusted, and healed from the inside using the Ho'oponopono process of "cleaning."  And by cleaning again and again, one can reach the stage of Zero – the state of magic, miracles, and no limitations.
To say that Dr. Joe Vitale is a man of many talents and accomplishments is an understatement. To millions of readers, seekers, listeners and movie watchers, he is the man who speaks to their fervent desire to enhance their lives. He is a source of simple, but profound, life-changing wisdom, words that inspire and music that touches their hearts. He shows that miracles can be achieved every day.
Once homeless, Vitale is a now luminary of the personal growth world, one of the stars of the blockbuster film, The Secret, and the author of multiple bestselling books., including The Attractor Factor, Life's Missing Instruction Manual, The Key, Faith, Attract Money Now and now his latest, which is a sequel to his bestseller Zero Limits, entitled At Zero, which starts where Zero Limits left off, telling new stories, presenting new processes, introducing a new healer, and revealing the fourth stage of awakening: enlightenment itself.
The man known as Mr. Fire! introduces people to Universal Laws, practical systems and methodologies that provide an astonishing pathway to freedom from limitations, and a means to achieve unlimited personal power, wealth and success—in short achieving miracles.
He has been featured on CNN, CNBC, CBS, ABC, Fox & Friends, Larry King Live, Donny Deutsch's The Big Idea, and Extra TV, and showcased in The New York Times and Newsweek. In addition to The Secret, Dr. Vitale has been featured in the films Try it on Everything, The Opus,  Leap!, The Meta Secret and many more!
For this man–who has reinvented himself many times over by expanding into entirely new areas that inflame his passion–music is the newest way that he expresses himself. He is now credited as the world's first self-help singer-songwriter, as noted in Rolling Stone Magazine. Vitale, a collector of prized and celebrated guitars, became accomplished on that instrument with extraordinary speed and has already released six albums. Several of his songs were recognized and nominated for the Posi Award, regarded as "The Grammys of Positive Music."
He is a sought after speaker who travels the world to spread his message on the Law of Attraction, "The Missing Secret," Ho'oponopono and much more. He was also a keynote speaker at the prestigious National Speakers Association Convention.
Vitale continues to produce a powerful body of work to help people clear their blocks, and have a direct unobstructed pathway to personal and financial success so they can live the life that empassions them. He's an authentic practitioner of modern Ho'oponopono as well as a certified Reiki healer, certified Chi Kung practitioner, certified clinical hypnotherapist, certified NLP practitioner, ordained minister, and also holds a doctorate in metaphysical science.
For more information on Dr. Joe Vitale visit http:www.mrfire.com.
NO CALLS –  REBROADCAST.
Hour 2:  REBROADCAST of Sean Meshorer from June 29, 2013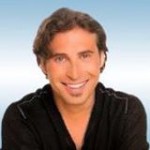 Joining Amerika Now during the second hour is noted spiritual teacher and New Thought Minister Sean Meshorer who will be discussing how to react in a disaster as well as discussing his book, The Bliss Experiment:  28 Days to Personal Transformation (winner of the 2013 Silver Nautilus Award).
Government scandals, terrorism, school shootings, natural disasters, and tragedies of all types release a surge of negative emotions in us:  fear, anger, anxiety, stress, insecurity, depression.  These come from "what if" thinking:  What If I had been there?  What If my child was at that school?  What If this bad thing happens to me or my family?  Before we know it, our minds are off and running into dark places.
Sean is a spiritual coach and author of The Bliss Experiment who will talk about ways to instantly "turn on our bliss" in the face of tragedy as well as how to deal with disaster, including how to distinguish appropriate and useful reactions from unhealthy and destructive ones; what to do to ease unhelpful and damaging responses; how to construct positive solutions that improve our inner peace, happiness and overall well-being; what our first action should be in a tragic situation; some simple, quick, and effective ways to combat our negative emotions; what it means to take the time to consciously observe what we're thinking and feeling; and why the news may be making things worse.
In times like these, Sean's advice has helped the most downtrodden and disheartened find inner peace.  Derived from Sean's highly successful seminar on how to find greater delight, awareness and success within, The Bliss Experiment was created to help a wider audience achieve the same euphoria that so many of his seminar attendees have reached.  Happiness is good.  Bliss is Better!  We have a higher standard of living and more ways to instantaneously fulfill every desire than ever before, so why are we unhappy?  Because happiness is fleeting.  But bliss is transformative!  Bliss helps ease stress, anxiety, and depression.  It makes people more successful, better able to see and seize opportunities and build or improve relationships.   You only need a moment of bliss to benefit the rest of your life!
After graduating with a degree in Philosophy and Religious Studies from Stanford University, Sean Meshorer lived in a yoga ashram and community in Northern California for 15 years, where he received extensive instruction in meditation and spiritual practice.  For the last nine years living at the ashram, Sean was the CEO of a book publishing house and record label that specializes in Personal Development and Eastern Religion books and recordings.  He is a certified meditation and yoga instructor and an ordained minister for a non-denominational organization that emphasizes the essential unity of all religions.  He lives in Los Angeles with his partner, Brook Cassady, a well-known yoga and meditation instructor.  In addition to authoring The Bliss Experiment, Sean has also written for CBS News, The Huffington Post, Ask Men, and numerous other publications.
For more information about Sean Meshorer, please visit his websites at www.TheBlissExperiment.com and www.SeanMeshorer.com.
NO CALLS – REBROADCAST.
Hour 3:  REBROADCAST of Dr. Susan Lipkins from March 29, 2014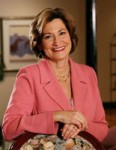 One of the country's foremost hazing and bullying experts, Dr. Susan Lipkins, joins the show during the final hour to discuss her book, Preventing Hazing:  How Parents, Teachers and Coaches Can Stop the Violence, Harassment and Humiliation.
Hazing, we're all familiar with the term and probably some of you listening in have even experienced it.  No one signs up for abuse when they join a team or pledge a frat or even sign up to serve in the military.  Authority figures are supposed to watch out for and recognize the signs when horseplay turns to violence and violation, but the hazing epidemic continues to grow across our country, haunting the halls and locker rooms of our nation's high schools, colleges, and professional organizations.  So what can be done to stop the violence, harassment and humiliation of hazing in our country?
Dr.  Susan Lipkins, a psychologist for over 25 years, specializes in conflict and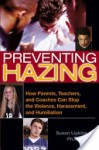 violence in young adults, on teams, and on campus.  Tonight she will talk about what hazing is, where it occurs, why people haze, and how hazing has changed through the years.  In addition, she'll help you learn the warning signs and share methods of prevention and intervention.  Her book, Preventing Hazing:  How Parents, Teachers and Coaches Can Stop the Violence, Harassment and Humiliation, is a practical primer on the hazing epidemic.
Dr. Lipkins holds a Ph.D. in School Psychology from Yeshiva University and graduated from Adelphi University's Derner Institute, receiving post-doctoral certification in Child and Adolescent Psychotherapy.  She's appeared on Oprah, Dr. Phil, The Today Show, Good Morning America, Katie Live, CBS, NBC, ABC, FOX, PBS News, and on NPR, The Huffington Post, ESPN and on radio stations and websites throughout the U.S.  She's been quoted in The Wall Street Journal, The New York and Los Angeles Times, USA Today, Chronicle of Higher Education and numerous other newspapers and magazines throughout the world.
If you'd like more information, please visit her website  at www.insidehazing.com.
NO CALLS – REBROADCAST.
Share this post...