Aug 20, 2011  Show Archives/Pod Casts  Hour 1 –  Hour 2 –  Hour 3 –  Hour 4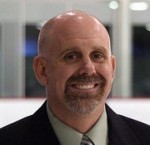 Joining Amerika Now during the first hour of the show is Michael Maharrey, who is the National Communications Director for the Tenth Amendment Center.  Michael will be discussing nullification.
Michael hails from Lexington, Kentucky, and is extremely proud that his home state originated the principles of  '98,  state nullification of unconstitutional federal acts.
Mike earned a degree in Mass Communications and Media Studies from the University of South Florida and has written for several newspapers, including the  St. Petersburg Times, where he covered local and state politics.  Mike won the 2009 Kentucky Press Association awards for best sports story and best sports feature while serving as sports editor for a central Kentucky paper.  He currently works as a web content producer for a Lexington television station.  Mike also holds a B.S. in Accounting from the University of Kentucky as well.  Mike has spent most of his adult life studying constitutional history, political philosophy, and economics.
Mike's married with three children.  Although a native Kentuckian, he has spent much of his adult life in Florida and considers the Sunshine State his adopted home.  In his spare time, Mike plays ice hockey and is equally passionate about defending the Constitution and his crease.
Michael's website is http://tenthamendmentcenter.com.
Please call  800-259-5791  to speak with Mike Maharrey.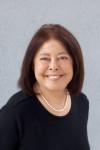 Dr. Marilyn Wedge joins Amerika Now during hours 2 and 3 to discuss the case against labeling and medicating America's children, and offers an effective alternative.
With more than 5 million children currently diagnosed with ADHD and other psychiatric disorders, taking a child to a psychiatrist and giving him/her medication to curtail the symptoms has become as common as taking them to soccer practice.  But is this a quick-fix solution, or are there more serious and dangerous side effects? And who's to blame for the overmedicating of America and our children?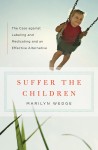 In her provocative new book, Suffer the Children, Dr. Wedge offers a much-needed alternative:  strategic child-focused family therapy.  Family therapy, as practiced by Wedge in her private practice in Westlake Village, California, includes meeting with the entire family as well as other healthcare professionals involved in a child's well-being.  She proposes that instead of diagnosing and medicating children, we listen to the child and offer solutions that do not involve a psychiatric label and drugs.
Besides her latest book, Suffer the Children, Dr. Wedge is also the author of In the Therapist's Mirror:  Reality in the Making.  She is the originator of "strategic child-focused family therapy," which empowers parents to help their children heal without labeling them with so-called "psychiatric disorders" or medicating them with psychotropic drugs.
Marilyn has a doctorate from the University of Chicago and did a post-doc fellowship at the Hastings Center for Bioethics in New York.  She has taught at the California State University, East Bay, the College of the Art Institute of Chicago, and the Chicago YMCA Community College.  She lives in Oak Park, California, with her husband, Gene.  In her free time, she enjoys ocean swimming, bicycling, and sailing.
Dr. Wedge's website is  http://marilynwedgephd.com.
Please call  800-259-5791  to speak with Marilyn Wedge.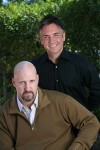 Matthew Boger and Tim Zaal,  America's "2011 Heroes of Forgiveness"  join Amerika Now during the final hour to discuss their inspiring story of "Hate 2 Hope" (http://www.hate2hope.org).
When Matthew Boger was a young teenager growing up in LA, he decided to tell his mother that he believed he was gay.  His mother did not receive the news well and threw him out of the house onto the mean streets.  On one fateful evening, he ran into a group of skinheads who beat him brutally and left him for dead.  Matthew survived, and made it his life's mission to prevent hatred, and he began to volunteer at LA's Museum of Tolerance.  He quickly moved from volunteer to Program Coordinator and then General Manager.  As the General Manager, Matthew had a meeting with Tim Zaal, a consultant for the Simon Wiesenthal Center's Museum of Tolerance's National Task Force on hate crimes.  The two men developed a mutual respect for one another, working side-by-side to combat the issues of prejudice, racism, bullying, etc.
One day, over a casual lunch, Matthew and Tim were chatting about how they grew up.  A shocking realization was soon obvious…their lives had interacted once before, 26 years ago, in an alley on the streets of West Hollywood, when a group of Nazi-punks attacked and beat a young, gay, homeless 14-year-old boy.  Matthew was that young boy and Tim Zaal was a member of the group who attacked Matthew.
For years, Tim had lived with the pain of believing he and his gang had killed Matthew and now, here was Matthew, his colleague, sitting in front of him.  What were the chances of them ever meeting again?  They both realized there was a bigger reason to come face-to-face again.  They could work together to increase tolerance and compassion.  They could heal their pasts and transform the future for millions.
Today, through their program entitled HATE2HOPE, Matthew and Tim share their tale of the ultimate act of forgiveness and redemption:  a gay, homeless teenager forgives his attacker of the brutal hate crime perpetrated against him 26 years earlier.
Their story inspired the recently released novel, Freaks and Revelations.
Matthew and Tim were recently awarded the 2011 Heroes of Forgiveness Honor on August 7th.  Other recipients include Marianne Williamson (A Return to Love), John Gray (Men Are From Mars, Women Are From Venus), Jack Kornfield (The Art of Forgiveness), and Don Miguel Ruiz (The Four Agreements).
You can learn more about Matthew and Tim's incredible story at http://www.hate2hope.org.
Please call  800-259-5791 to speak with Matthew and Tim.
Share this post...