January 11, 2014  –  Archives/Pod Casts        Hour 1 –    Hour 2 –    Hour 3
Hour 1:  Simran Singh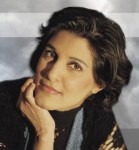 Joining Amerika Now during the first hour is creative visionary, transformational catalyst, rebel Humanitarian, humorist, and leading voice for the journey of the soul, Simran Singh. Simran will be discussing her latest book, Your Journey to Enlightenment:  Twelve Guiding Principles to Connect with Love, Courage, and Commitment in the New Dawn.
Are you ready for enlightened living?  We're at a "churning point" in humanity's journey, a place of "agitation."  Settling deeply beneath the surface, this tension has built up generation after generation from the conditioning we've received to believe we are less than we really are.  As the systems of our world crumble around us, it may feel safer to retreat into our old ways, going into survival, fear and isolation or simply remaining settled, stuck and tired of trying.
That conditioning has created varied forms of the "Stepford Human," a society of safe, inside-the-box, well-manipulated consumers who are seriously caught up in living the lie, rather than living our true, authentic nature with the innate ease that has been hidden, forgotten and suppressed.  It's time to Awaken!  But not from some outside force or by waiting for it.  Rather, awakening from within…an awakening that is consciously invited and invoked.  Awakening must be a self-initiated integration, claiming the Divine gifts we have always had.  Awakening requires we move from "what was" to the presence of "what is," remembering we're here to play with and ground in the Essence of Life.
Your Journey to Enlightenment is the ultimate play, in fact, playground.  It's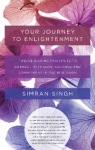 time to step into the Divine inheritance of the multi-dimensional human whose thought, word and actions are anchored in love, laughter, play, and ease.
Simran Singh is the publisher of the Nautilus Award-winning 11:11 Magazine, the only publication to have ever been granted this designation.   Simran is also the Host of the #1 rated syndicated 11:11 Talk Radio Show. In addition, she also hosts Voice America's 7th Wave and The Rebel Road TV.
Simran brings to the forefront a unique interpretation blending co-creative power with metaphysics and personal responsibility.  Impacting thousands upon thousands with her message, her passionate style takes individuals on a journey into personal power, authenticity and presence.  She's known to assist individuals in understanding the conversation the Universe is begging to have with each and every one of us along with the energetic necessities to assist in manifesting powerfully.
Heralded by such contemporaries as Deepak Chopra, Wayne Dyer, Dr. Jean Houston and numerous other world-renowned healers and bestselling authors, Simran is viewed as a unique source of powerful truth and wisdom.  She's also the creator of the revolutionary MATRIX Mastermind Program of coaching and meditation.
"Simran Singh's mastery of universal law and divine principle is evident in how she lives her life.  Simran not only walks her talk; she lives a life that proves it.  Her teachings and writings are filled with a depth of heart, wisdom, and love that can create a shift in those who access them." – Iyanla Vanzant, Spiritual Life Coach, TV personality on the Oprah Winfrey Network, and author.
For more information about Simran, please visit her website at http://www.simran-singh.com.
NO CALLS PLEASE, THIS SEGMENT WAS PRERECORDED.
Hour 2:  Lo Anne Mayer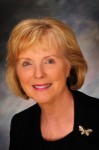 Workshop presenter and former Host of the television show Angels at Work, Lo Anne Mayer, joins the show during the second hour to discuss her book, Celestial Conversations:  Healing Relationships After Death.
On average, 2.5 million people die every year in the U.S., with many leaving behind strained relationships and unresolved issues that plague loved ones for years to come.  What if you could communicate with a loved one by writing them letters…and they actually wrote back?  Is that even possible?
The process is called transpersonal journaling, and Lo Anne has chronicled her amazing experiences with it in her book, Celestial Conversations:  Healing Relationships After Death. Mayer's mother passed away in 2004, leaving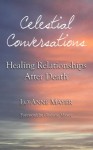 behind a lifetime of unanswered questions and a tense relationship that her Lo Anne never really understood.  A year after her mother's passing, Lo Anne stumbled upon a journal that had helped her unravel her son's academic and personal difficulties when he was a boy.  She decided to try the practice again to help deal with her grief, and wrote a short letter to her mother.  Three days later, her mother wrote back, starting a journey that helped her understand her mother for the first time and find peace with everything that had happened between them.
A year later, tragedy struck again with the death of Mayer's daughter Cyndi, by suicide.  Lo Anne confided her feelings of devastation to her mother through the journal, and was amazed when she received a letter back from Cyndi.  Lo Anne then bought a new journal to begin communicating with Cyndi, and in those conversations she learned to stop blaming herself for Cyndi's death , and came to understand her daughter's actions.
Through the two journals, Mayer realized she had opened a door that many people would like to walk through.  In the years since she has taught classes on transpersonal journaling and recorded her own experiences so that others can find their own peace and understanding.
Tonight Lo Anne will discuss what transpersonal journaling is and how it works; her workshops that teach other people this practice; whether meditation is important and/or necessary to the experience of transpersonal journaling; and tips for people suffering from grief who can't find solace from traditional sources.
Grief is a part of life, but it does not have to be debilitating.  Instead, it can help impart wisdom along our journey.
Lo Anne Mayer has studied various forms of healing for 30 years. Raising her six children inspired her to learn about nutrition, charismatic healing, therapeutic touch, the mind-body connection, and various forms of meditation. She is a student of A Course in Miracles and Edgar Cayce as well as a Reiki master.  For 12 years she taught Louise Hay's Healing Your Life course. Inspired by her training with Alma Daniel to teach Angel Meditation, Lo Anne produced and hosted the television show Angels at Work, which emphasized the good works of ordinary people.  She also wrote and presented her own course, Choosing Joy: How to Create a Joy-filled Life.
Today Lo Anne is committed to helping others discover that love between two people can be shared and relationships healed even after one of them dies. She facilitates Celestial Circles designed to inspire and facilitate written exchanges between those in grief and their departed loved ones. She lives in New Jersey with her husband, Dr. Raymond Mayer.
For more information, please visit http://www.celestialconversations.com.
NO CALLS PLEASE, THIS SEGMENT WAS PRERECORDED.
Hour 3: REBROADCAST of Becki Hawkins from September 15, 2012

Share this post...