May 9, 2015 – Archives/Pod Casts     Hour 1    –  Hour 2    –    Hour 3
Hour 1:  OPEN DISCUSSION with John J. Higgins and Barb Adams on Artificial Intelligence (AI):  Can We Control Our Future?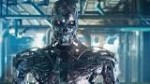 From Metropolis to Blade Runner, TRON, Star Wars, Terminator, and I, Robot, people have always been fascinated with the idea of artificial intelligence and its implications for humanity.  We live in an age of intelligent technology, from our computers to Smartphones (Siri) and now smartwatches, which can sync texts and email messages, control our music, keep an eye on the baby, know when someone's at the door, replace personal trainers, and update our social media accounts.  Artificial intelligence, or AI, is part of our everyday lives.
But along with all these technological advances comes the possibility for technological singularity, the "…hypothetical advent of artificial general intelligence (also known as 'strong AI'). Such a computer, computer network, or robot would theoretically be capable of recursive self-improvement (redesigning itself), or of designing and building computers or robots better than itself. Repetitions of this cycle would likely result in a runaway effect — an intelligence explosion — where smart machines design successive generations of increasingly powerful minds, creating intelligence far exceeding human intellectual capacity and control. Because the capabilities of such a superintelligence may be impossible for a human to comprehend, the technological singularity is an occurrence beyond which events may become unpredictable, unfavorable, or even unfathomable." (From:  http://en.wikipedia.org/wiki/Technological_singularity)  How long before Skynet (Matrix), Blade Runner, or Terminator?
Futurist Ray Kurzweil predicts the singularity occurring by 2045, while inventor of the singularity concept, retired San Diego State University Professor of Mathematics and Computer Science and science fiction writer Vernor Vinge says it will happen before 2030!
While the idea of Terminator is scary, equally as scary is the idea of having a robot replace you on your job.  A recent article in the Wall Street Journal asks the question, "Is Your Job Creative Enough to Resist Robot Automation?"  (see http://blogs.wsj.com/digits/2015/04/27/is-your-job-creative-enough-to-resist-robot-automation/.  As the price and performance of robots improves, more manufacturers and businesses will turn to AI to remain competitive, reducing or eliminating the need for humans.  Examples already abound in the military, medical, economic and financial fields.
Join Barb and John as they discuss AI and the real powers behind AI and the robots.
CALL  800-259-5791  TO JOIN THE DISCUSSION!
Hour 2:  Carlton Brown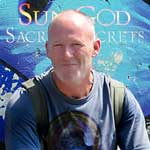 Joining Amerika Now during the second hour is veterinarian, entrepreneur, archaeologist-researcher and author, Carlton Brown, who will be discussing his book, Sun God Sacred Secrets:  The Archaeology, Art & Science of Altered States of Consciousness.
Would you like to know humankind's best-kept and most profound secret?  This secret provides a set of access codes to humankind´s fourth state of consciousness. Consummated through sacred ritual processes, one is able to access transcendental states of consciousness, commune directly with the immanent and transcendental source of life (your god), and transform your life.
Carlton Brown will discuss unique archaeological discoveries shared by four different Sun god religions spanning five millennia of human history.  He'll talk about pyramid archaeology's enigmas as well as their shared archaeological fingerprint and the sciences and esoteric subjects involved in humans attaining altered states of consciousness.
If you meditate, pursue a spiritual path, or suffer death anxiety and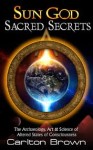 wish to experience transcendental states of consciousness to help eliminate your suffering, Sun God Sacred Secrets offers ritual meditation know-how, tools, and access codes to our species´ transcendental capabilities from our Sun god worshipping ancestors which you can use to transact your life´s spiritual destiny or to manage your death anxieties.  You will also gain insight into Earth´s long-term climate cycles and how these are controlled, so you may better understand the future of this planet.
Born in UK, raised in New Zealand, Carlton has led an interesting, eclectic, adventurous and purposeful life – a road less traveled. Carlton is a veterinarian, biotech entrepreneur, vaccine innovator, hobby archaeologist and private researcher, and author of Sun God Sacred Secrets. His lifetime fascination with pyramid archaeology and cultures, lost civilizations and humankind's real history through the Holocene, is matched by his researches into the sciences of altered states of consciousness, and more recently the real story behind global climate change. Carlton currently lives in Guatemala, overlooking the beautiful and inspiring Lake Atitlan and its cluster of volcanoes, in the heartland of the ancient Maya.
Carlton earned an MBA from the London Business School (1997) and was founding CEO of Immune Targeting Systems Ltd (2003-12), which was recently sold to Vaxin Inc. (USA). During his CEO tenure, Carlton raised £23 million of investment funding, built a biotech company and technology de novo, and led an expanding team to successfully clinically validate novel vaccine solutions for mutating viruses and a multi-decade industry technology bottleneck. In 2012 he stepped down as CEO to pursue his career as an author.
For more information, visit http://carltonbrownv47.com.
CALL  800-259-5791  TO SPEAK WITH CARLTON BROWN.
Hour 3:  Katie Cappiello and Meg McInerney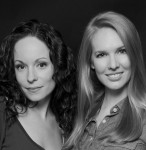 Joining the show during the final hour are the Founders and Directors of the revolutionary New York City acting school, The Arts Effect, Katie Cappiello and Meg McInerney.  Katie and Meg will be discussing SLUT:  A Play and Guidebook for Combating Sexism and Sexual Violence.
Young women in America face slut-shaming on almost a daily basis, and one in five women will be raped in her lifetime. This violence negatively impacts all of us. Longest-running women's publisher in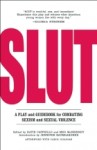 the world The Feminist Press  and the award-winning theater program The Arts Effect have teamed up to produce StopSlut, a multi-platform youth-led movement that uses cultural expression to transform rape culture and publish SLUT: A Play and Guidebook for Combating Sexism and Sexual Violence (edited by Katie Cappiello & Meg McInerney of The Arts Effect, Feminist Press, Feb. 2015).
StopSlut is a call to action, providing tools—a book, a play, and workshops—to activate communities. The new book, SLUT: A Play and Guidebook for Combating Sexism and Sexual Violence, is the road map for this growing social movement.
The project began in 2013 with the development of SLUT: The Play. Created by The Arts Effect in collaboration with New York City high school students, it debuted to sold-out audiences as part of the New York International Fringe Festival and NYC Off Broadway Encore Series. The script is available for educational licensing through The Feminist Press. For more information and to watch a trailer, please see http://stopslut.org/.
Katie and Meg's work has been hailed by Hillary Clinton, Tina Fey, Gloria Steinhem and Amy Poehler to name just a few. In addition, their work has been honored by the National Women's Hall of Fame and the United States Congress.
The release of SLUT: A Play and Guidebook will coincide with the launch of a robust digital campaign, a multi-city play and workshop tour traveling to NYC, Boston, and Washington, DC, as well as a ten-city inaugural campus initiative in spring 2015 – all to expand and introduce communities to StopSlut and the StopSlut Coalition, a community of young people across the country taking action against sexism and sexual violence.  This dynamic project provides the crucial tools to address rape and bullying culture, issues now receiving unprecedented political and media attention.
We all must take a stand against sexual assault, rape culture and slut shaming. With popular mainstream media primed to take on this conversation and with more than 80 schools being investigated for alleged violations of Title IX, now is the time to make young voices heard.
For more information, visit http://sluttheplay.com and http://stopslut.org.
NO CALLS, THIS SEGMENT WAS PRERECORDED.
Share this post...