November 22, 2014 – Archives/Pod Casts         Hour 1 –    Hour 2 –    Hour 3
Hour 1:  Diane Ackerman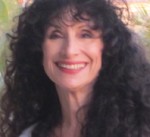 Joining Amerika Now during the first hour is bestselling author Diane Ackerman, who will be discussing her latest book, The Human Age:  The World Shaped By Us.
In a mere 200 years, humans have changed the look, chemistry, plants, animals, and weather of the entire planet. We are now at the dawn of a new era, the Anthropocene, when humanity's impacts are registered on planetary and geologic scales.  This situation is unparalleled in earth's history.
Humans have "subdued 75 percent of the land surface, concocted a wizardry of industrial and medical marvels, strung lights all across the darkness." We tinker with nature at every opportunity; we garden the planet with our preferred species of plants and animals, many of them invasive; and we have even altered the climate, threatening our own extinction. Yet we reckon with our own destructive capabilities in extraordinary acts of hope-filled creativity: we collect the DNA of vanishing species in a "frozen ark," equip orangutans with iPads, and create wearable technologies and synthetic species that might one day outsmart us. With her distinctive gift for making scientific discovery intelligible to the layperson, Diane Ackerman will take us on an exhilarating journey through our new reality, introducing us to many of the people and ideas now creating—perhaps saving—our future and that of our fellow creatures.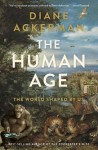 Diane will discuss this new era, the Anthropocene, and delve into the important cultural awakening that is ongoing, answering such questions as: How will cities, wild animals, and our own biology change in fifty years?  What sort of stewards of the future will today's digital children be?  She'll also talk about some of the fascinating people making a difference today for tomorrow's world as well as reveal many of the ways we've altered our bodies, our planet, our minds, our future, and linchpins of everyday life.
Diane Ackerman has been the finalist for the Pulitzer Prize for Nonfiction in addition to many other awards and recognitions for her work, which includes the best-selling The Zookeeper's Wife and A Natural History of the Senses.  Her memoir, One Hundred Words for Love, was a finalist for the Pulitzer Prize and the National Book Critics Circle Award. She has hosted the PBS series Mystery of the Senses and has the rare distinction of having a molecule named after her.  She lives with her husband, Paul West, in Ithaca, New York.
For more information, visit http://www.dianeackerman.com.
NO CALLS, THIS SEGMENT WAS PRERECORDED.
Hour 2:  John Dowd Jr.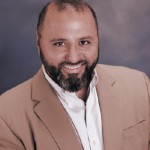 Author-speaker John Dowd, Jr. joins the show during the second hour to discuss six ways to cultivate compassion from his book, Heroes, Mentors, and Friends:  Learning from Our Spiritual Guides.
If you feel that your stress levels are constantly rising, you're not alone.  The evidence of an anxiety epidemic is all around.  We're busier and more self-absorbed than ever, with less time to devote to others.  Even when we do have breaks, our fuses are short and we lose our minds if everything isn't perfect.  Compassion seems to be on its way out–and John Dowd Jr. wants to make sure the pendulum doesn't swing farther.  John believes that by practicing compassion, we're guaranteed a way to bring positivity to others' lives as well as to our own.
John joins the show to discuss six ways to cultivate compassion in our self-absorbed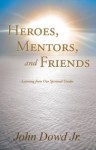 world, including (1) ask yourself if what happened is really that big of a deal; (2) think about how you're coming across to others; (3) step in to help others; (4) stop thinking like a victim; (5) remember those people who gave you a break; and (6) learn self-love by going easier on yourself.
As John says, "And don't forget, what goes around comes around!  Showing compassion now, especially when you don't have to, can make a big difference in how you're treated down the road."
Author-speaker John Dowd Jr. is the author of Heroes, Mentors, and Friends:  Learning from Our Spiritual Guides. In addition, John is a veteran 25-year on-air Broadcaster and Program Director with experience in New York, Chicago, Philadelphia, Boston, Providence, and Hartford.  He's a four-time winner of Radio Ink's "Best Programmers in America" award and has appeared as a voice talent on radio and television commercials across the country as well as on three national radio countdown shows.  Since 1991 John has programmed nine radio stations throughout America.  Currently, you can hear John (aka Jaybeau Jones) on Sirius XM's '70s on 7 weekdays from 12 to 6 p.m.  On weekends, John's talk show, Heroes, Mentors, and Friends airs around the world on iHeartRadio.com.
For more information, visit http://www.johndowdjr.com.
NO CALLS, THIS SEGMENT WAS PRERECORDED.
Hour 3:  REBROADCAST – Steven G. Blum (from September 27, 2014)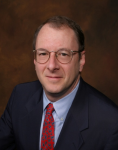 Expert negotiator and professor in the Department of Legal Studies and Business Ethics at the Wharton School of Business of the University of Pennsylvania, Dr. Steven G. Blum, joins the show during the final hour to discuss Negotiating Your Investments:  Use Proven Negotiation Methods to Enrich Your Financial Life.
It's often been said that everything is open for negotiation – prices, schedules, and even those items supposedly carved in stone.  Life's a series of negotiations, and while we may realize this in theory, we probably don't realize how often it applies in practice.  Think about it, your work schedule, your pay and benefits, prices on cars and in big box stores, cell phone contracts…you name it, it's negotiable.  And once you realize that, it's a different way of looking at the world.
"Sharpen your negotiating skills and you'll unlock options and opportunities that you may have assumed were closed to you," Blum says. "This can truly change your life."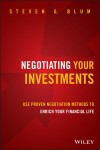 Negotiating Your Investments is an in-depth guide to applying proven principles of negotiation to your personal finances. With expert insight into the before, during, and after of a successful negotiation, you'll learn how to prepare for and conduct important financial discussions with an eye toward getting the best possible outcome. What's more, you'll learn how to use basic negotiating skills outside the world of investing.
Before you can negotiate anything, however, you have to know how to start the dialogue and how to ask right the questions.  Blum will offer such tips as
The elements of negotiation – identifying goals, interests, commitments, alternatives, and power
Preparation, information exchange, bargaining, and closing and commitment – the four phases of negotiation
Asymmetric information, conflicts of interest, professionalism, and whom to trust
Investment vehicles and the economic science that lies behind wise investing.
Steven G. Blum has been teaching in the Department of Legal Studies and Business Ethics at the Wharton School of Business of the University of Pennsylvania since 1994 and was a visiting professor at the ALBA Graduate Business School in Athens, Greece, for more than a decade.
He holds two law degrees and has been guiding clients through all aspects of their financial lives for more than 30 years. In addition to maintaining a law practice, he is a principal at Steven G. Blum and Associates, LLC, which places a special emphasis on the ethics of the professional-client relationship. The firm is based near Philadelphia.
In addition to teaching semester-long courses for undergraduate and MBA students, Blum has taught in Wharton Executive Education programs, lectured and consulted widely, and frequently leads seminars and educational forums. He has led training sessions for a number of Fortune 100 companies as well as organizations of lawyers, physicians, accountants, and other professionals.
Of all the different aspects of his career, Blum takes tremendous pride in his role as teacher. He believes it is the highest calling in society. He has six times won the William G. Whitney Award for outstanding teaching at Wharton.
Blum holds a Bachelor's degree from Wesleyan University, a law degree from Northeastern University School of Law, a Master's degree in education from Harvard University, a Certificate of Specialization in Negotiation and Dispute Resolution from Harvard University's Program on Negotiation, and a Master's degree in the law of taxation from the New York University School of Law.
For more information, visit www.negotiatingtruth.com.
NO CALLS, THIS SEGMENT IS A REBROADCAST.

Share this post...