February 11, 2012  Show Archives/Podcasts      Hour 1 –  Hour 2 –  Hour 3
Hour 1:  Open Forum and Open Phone Lines
Hour 2:  Susun Weed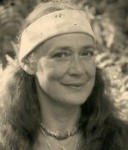 Joining Amerika Now during the second hour is Susun Weed, "The Wise Woman," to discuss her latest book, Down There the Wise Woman Way. Susun is also the author of Wise Woman Herbal for the Childbearing Year; Healing Wise, the Big Green Herbal;  Breast Cancer:  Breast Health! The Wise Woman Way; and New Menopausal Years the Wise Woman Way.
Susun is the founder of The Wise Woman Center in Woodstock, New York, and is the voice of the Wise Woman tradition.  Her goal is to help women rediscover these ancient Wise Woman ways, passed down through countless generations.
The Wise Woman Tradition empowers you to use your innate wisdom when gathering information and making informed decisions about your health care options.  Natural healing and healthy living is simple, safe, and fun!  Improve your health and personal well being as you begin to use complementary medicine confidently and effectively.
The Wise Woman Web carries this tradition of natural healing into the 21st century by offering ancient wisdom and modern information you can use right now to heal yourself and your loved ones.
Susun has no official diplomas of any kind; she left high school in her junior year to pursue studies in mathematics and artificial intelligence at UCLA and she left college in her junior year to pursue life. Susun began studying herbal medicine in 1965 when she was living in Manhattan while pregnant with her daughter, Justine Adelaide Swede. She wrote her first book, Wise Woman Herbal for the Childbearing Year (now in its 29th printing)  in 1985 and published it as the first title of Ash Tree Publishing in 1986. It was followed by Healing Wise (1989), New Menopausal Years the Wise Woman Way (1992 and revised in 2002), and Breast Cancer? Breast Health! The Wise Woman Way (1996). In addition to her writing, Ms Weed trains apprentices, oversees the work of more than 300 correspondence course students, coordinates the activities of the Wise Woman Center, and is a High Priestess of Dianic Wicca, a member of the Sisterhood of the Shields, and a Peace Elder.  Susun is a contributor to the Routledge International Encyclopedia of Women's Studies, peer- reviewed journals, and popular magazines, including a regular column in Sagewoman. Her worldwide teaching schedule encompasses herbal medicine, ethnobotany, pharmacognosy, psychology of healing, ecoherbalism, nutrition, and women's health issues and her venues include medical schools, hospital wellness centers, breast cancer centers, midwifery schools, naturopathic colleges, and shamanic training centers, as well as many conferences. Susun appears on many television and radio shows, including National Public Radio and NBC News.
For more information about Susun and The Wise Woman Way, please visit Susun's website at www.susunweed.com.
PLEASE CALL  800-259-5791  TO SPEAK WITH SUSUN.
Hour 3:  Dr. Bob Curran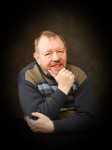 Returning to Amerika Now for hour 3 is Dr. Bob Curran to discuss H.P. Lovecraft-A Haunted Mind and American Vampires.
Bob is one of the most popular and best-selling authors in Europe and the US.  As such, he is also a frequent media guest and lecturer.  He is an historian and psychologist who has written extensively on the arcane and the mysterious, from Celtic lore and Irish fairies to zombies and vampires.  As a history teacher and folklore expert, Bob has acted as an advisor to the Cultural Committee of the Northern Ireland Legislative Assembly and to Tourism Ireland.
Born in a remote area of County Down, Northern Ireland, Bob left school at the early age of 14, and proceeded to work in a number of jobs including grave digger, lorry driver, and storeman.  He decided to leave Ireland and traveled in a number of countries, becoming interested in their cultures.  He returned to Ireland in order to take up full-time education, working both as a journalist and teacher, eventually completing his Doctorate.  Bob has never lost his interest in culture and now works part-time for the Office of First and Deputy First Ministers of Northern Ireland as a consultant on cultural matters.   He has written more than 40 books in English on mythology and folklore as well as historical topics and is also the author of a number of books in other languages including Spanish, Portuguese, Russian, Korean, Hebrew, Polish, French, and Italian.    He has also served as a contributor and consultant to various radio and television programs both for private companies and national networks.  Bob still works in Community Education mainly within divided societies within Northern Ireland and lives on the Northern Irish Coast with his wife and family.
For more information about Dr. Bob Curran, please visit his site at drbobcurran.blogspot.com.
PLEASE CALL  800-259-5791  TO SPEAK WITH BOB CURRAN.
Share this post...