November 16, 2013 – Archives/Pod Casts          Hour 1 –    Hour 2 –    Hour 3
Hour 1:  Glynda-Lee Hoffmann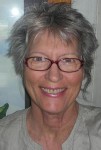 Joining Amerika Now during the first hour is author and Assistant Director of the Hoffmann Learning Research Institute in Chico, California, Glynda-Lee Hoffmann, who will be discussing her book, The Genesis Code:  Unlocking Hidden Genius.
If you think the story of Adam and Eve in the Garden of Eden is about sex and a fall from grace, then Glynda-Lee Hoffmann's new book The Genesis Code: Your Key to Unlocking Hidden Genius will indeed be a revelation! She states that the primary story of Genesis is really a coded key to the workings of the human brain!
In her remarkable, groundbreaking book, Hoffmann has deciphered the hidden interpretation of the Hebrew letters as expressed in the The Qabalah, an ancient teaching of coded interpretations embedded in the original text of Genesis, The Song of Songs, (often referred to as The Song of Solomon), and the Sephir Yetsira. In her 30-years of study, she focused on specific phrases that describe the attributes of the Hebrew letters, not as linguistic components, but as patterns of energy.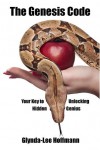 Says Hoffmann: "When you read Genesis as a code, every word – when you finally 'get it' – is a revelation masquerading as an acronymic equation in the text, which conveys hidden powers of activated life in the universe, and in ourselves. Seeing this life–truly seeing it–is a glorious revelation – because life is, and always has been, and will be, a miracle."
Hoffmann's own research, which initially began with a copy of The Cipher of Genesis: The Original Code of Qabala as Applied to the Scriptures by French author Carlo Suares, illuminates the give-and-take, balance and wholeness of nature and how that is played out physically in the brain. It's the mechanism behind our mental capacity and a clue to the realization that we can indeed access our greater abilities by recognizing and tapping our "hidden genius."
And what she discovered has indeed been simultaneously unfolding in neuro-scientific studies. Notes Hoffmann : "Genesis gave me the vision. Science confirmed the details."
She goes on to say, "The human brain consumes the energy equal to about a 20-watt bulb. That's a billion times less energy than a computer which simulates brain computations. Our brain is so compact it can fit in a large soda bottle, yet this squishy lump of organic material can do things no modern computer can. Yes, computers are far superior at performing pre-programmed calculations like grinding payroll numbers or configuring the route a space module needs to take to reach Mars.
"But even the most advanced computers can't come close to matching the human brain's ability to make sense out of unfamiliar sights, sounds, smells and events–and quickly understand how they relate to each other. Nor can computers learn from experience and make predictions about the future based on memory. Ironically, most of us know next to nothing about our own brain. Genesis taught me more about the brain than science. It taught me that the brain's ability to change, grow and evolve is immeasurable."
Hoffmann says that Genesis can be used as a manual that transforms us from mere mortals to transcendent beings. As Assistant Director of the Hoffmann Learning Research Institute in Chico, California, Hoffmann now teaches people how to access this untapped capacity, as well as instructs those who wish to explore The Qabalah's coded meanings.
Hoffmann is Assistant Director of the Hoffmann Learning Research Institute in Chico, California.  She recently gave a TED talk about the proprietary learning program the institute designed.  She continues to be fascinated by the human brain, and even more fascinated by the fact that the vision of the brain she perceived through her work with Genesis surpasses that of many neuroscientists, even today.
For more information, please visit her website at www.thegenesiscode.com.
PLEASE CALL  800-259-5791  TO SPEAK WITH GLYNDA-LEE.
Hour 2:  Frank Joseph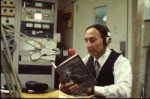 Foremost archaeologist and long-renowned expert in the field of prehistory, author Frank Joseph joins the show during the second hour to discuss The Lost Colonies of Ancient America:  A Comprehensive Guide to the Pre-Columbian Visitors that Really Discovered America.
Was America truly unknown to the outside world until Christopher Columbus "discovered" it in 1492?  Could a people gifted enough to raise the Great Pyramid more than 4,000 years ago have lacked the skills necessary to build a ship capable of crossing the Atlantic?  Did the Phoenicians, who circumnavigated the African continent in 600 BC never consider sailing farther?  Were the Vikings, the most fearless warriors and seafarers of all time, terrified at the prospect of a transoceanic voyage?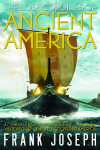 If so, then how are we to account for an Egyptian temple accidentally unearthed by Tennessee Valley Authority workers in 1935?  What is a beautifully crafted metal plate with the image of a Phoenician woman doing in the Utah desert?  And who can explain the discovery of Viking houses and wharves excavated outside of Boston?
These enigmas are but a tiny fraction of the abundant physical proof for Old World visitors to our continent hundreds and thousands of years ago.  In addition, Sumerians, Minoans, Romans, Celts, ancient Hebrews, Indonesians, Africans, Chinese, Japanese, Welsh, Irish, and even the Knights Templar all made their indelible, if neglected, mark on our land.
A long-renowned expert in the field of prehistory, author of more than two dozen books, and former Editor-in-Chief of Ancient American magazine, Frank Joseph will describe the various peoples who influenced pre-Columbian history and will offer fresh evidence showcasing their impact on the continent.
Nominated by Japan's Savant Society as Professor of World Archaelogy, Frank Joseph is a veteran scuba diver and participant in hundreds of underwater expeditions off the coast of Africa, in the eastern Mediterranean Sea, the Gulf of Mexico, and Polynesia.  A frequent radio talk-show guest and popular public speaker, Joseph has been interviewed by Shirley MacLaine, Art Bell, Jeff Rense, Rob McConnell, and numerous other broadcast hosts.
For more information, please visit http://www.warwickassociates.com/about/book-campaigns/the-lost-colonies-of-ancient-america/.
PLEASE CALL  800-259-5791  TO SPEAK WITH FRANK JOSEPH.
Hour 3:  Jennifer Burke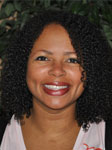 Joining the show during the final hour is National Outreach Director of the largest grassroots Tea Party group in the nation, Jennifer Burke.
Thus far, the cornerstone of President Obama's legacy is his Patient Protection and Affordable Care Act…aka, ObamaCare.  But for many Americans, their introduction to the Affordable Care Act has been a negative one…a broken website and cancellation notices from insurance companies followed by sticker shock over higher prices for the new plans.  Like a zombie in a haunted house, the Affordable Care Act keeps coming at them with yet more unexpected surprises.
Is ObamaCare the benevolent cure for a health care system deemed broken by elected officials, or is it the monstrous face of yet another big government failure?
Jennifer joins me this evening to peel back the mask of ObamaCare and reveal what really lies beneath this massive piece of legislation and how it will affect all of us.  She'll also talk about some possible ways to "survive" ObamaCare and make your voices heard where they'll make a difference!
Jennifer is the Senior writer for the Tea Party dot net and the online editor/contributor for the Tea Party News Network @ TPNN.com.
If you'd like more information on Jennifer or TheTeaParty.Net, visit their site at www.theteaparty.net.
THIS SEGMENT WAS PRERECORDED, NO PHONE CALLS PLEASE.
Share this post...