(1) John J. Higgins & Barb Adams, Week in Review

Join Barb and John as they discuss all the latest twists and turns in the ongoing investigation into the possible connections between the Trump orbit and Russia, including the firing of James Comey, as well as other top stories from the week.
(2) Prema Lee Gurerri

Joining the show during the second hour is the #1 best-selling author of Your Sacred Wealth Code: Unlock Your Soul Blueprint for Purpose & Prosperity.
What if creating a wealthy life is as simple as being who you are and doing what you love?
You have a unique internal design for wealth. This formula is encoded in your soul blueprint—and, like your fingerprint, it's unlike that of any other human being. It's called your Sacred Wealth Code®, and it is written in the universal language of purpose and prosperity.
Leading Vedic astrologer, business consultant, energy practitioner and spiritual coach Prema Lee Gurerri is committed to creating a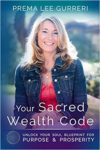 world where everyone is empowered to live according to their soul blueprint: On purpose, in a way that is aligned with their divine gifts and their birthright of true prosperity. Prema will discuss her Soulutionary® program that will empower you to lead your life poised at the intersection of prosperity and purpose and live from the heart of your Sacred Wealth Code.
Prema Lee Gurreri is committed to creating a world where every person is empowered to live according to their soul blueprint. Prema empowers leaders, entrepreneurs, visionaries, and change agents to take inspired action to unlock their Sacred Wealth Code™. She has helped thousands rewire their minds for success and trust their soul's instincts via Soulutionary's Soul Success Map™. Using her intuitive approach to business-building and her patented Soulutionary technology, Prema's clients manifest wealth and create meaningful lives by doing what they are meant to do. She lives by what she teaches, and has created her own highly successful business using the same principles, archetypes, and practices she teaches her clients.
For more information, visit http://soulutionary.com.
(3) Adam Shepard

Documentary creator and subject Adam Shepard joins the show during the third hour to discuss his recently released film American Dream (iTunes, Amazon, VuDu, and Google Play).
The American Dream…with the loss of millions of jobs and 401Ks, many people believe the concept of a shared national ideal is dying. But is it? Do those who start at the bottom stay at the bottom or can the American Dream still be achieved?
Adam Shepard decided to take on the challenges of starting from scratch to challenge himself and to see if his view of the American Dream could be validated through his experiences.
Adam was blindfolded and driven 16 hours from his home in North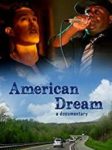 Carolina to a random city (turns out to be Knoxville, TN) with only $25 in his pocket and no credit cards or cell phone. While the film documents his experiences and hardships at times, the overwhelming theme is one of hope–that the American Dream is still alive and well.
"I believe pretty simply you work hard; you save your money; you're kind to people. That's the American Dream. You're living it, and you can make a decision right now if you're not doing that," says Shepard.
Shepard hopes to stimulate conversations with his documentary, and wants viewers of his film to question and discuss it.
For more information on American Dream and how to view it, visit Shepard's website http://americandreamdocumentary.com.
Share this post...