une 21, 2014 – Archives/Pod Casts         Hour 1 –    Hour 2 –    Hour 3
Hour 1:  Robert Forman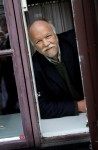 Rejoining Amerika Now for the first hour is renowned spiritual leader Dr. Robert K. C. Forman, who will be discussing intimacy and spirituality.
According to Jungian psychology, we develop a "persona," an adapted, largely false personality, to make our way in the world.  We need to create ways of being in our communities and our world that work.  We adapt.
There's nothing wrong with adapting.  We all have to develop ways to fit in, to keep the dangerous world at bay.  We self-protect, but in so doing create walls of defense, and we become distant from who we truly are inside–we become estranged.
Boundaries are healthy, but once erected, they can be hard to break through.  How do we let the world in when we have worked so hard to keep it out?  And how do we let others in?  How do we become "open?"
Dr. Forman has often been called "one of the leading voices in the academic debates on mysticism" because of his work in the international scholarly debate about mystical experiences, which came to be known as "The Katz-Forman Debates."  Many of his insights about the spiritual path and goal came from his work as Founder and Executive Director of the Forge Institute for Spirituality and Social Change and the Forge Guild of Spiritual Professionals, a nonprofit dedicated to helping people from any religion or spiritual path live "soul to soul."
Robert routinely gives lectures, trainings, and workshops around the world. He was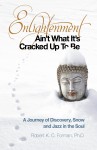 the Co-founder and is Executive Editor of The Journal of Consciousness Studies , which has become the principle journal in the field. In addition, he is also the author of ten scholarly books on spirituality, mysticism, consciousness and world religions, including his most recent, Enlightenment Ain't All It's Cracked Up To Be:  A Journey of Discovery, Snow and Jazz in the Soul.

For more information on Robert Forman, visit http://www.enlightenmentaint.com.
CALL  800-259-5791  TO SPEAK WITH ROBERT FORMAN.
Hour 2:  Chad Meek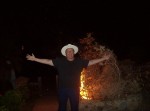 Chad Meek, Writer, Director, and Executive Producer of Giant Rock The Movie:  The Greatest UFO Story Never Told, joins the show during the second hour to discuss the events concerning contact with UFOs and extraterrestrials at Giant Rock, California.
Giant Rock The Movie is dedicated to continuing the mission that began in 1947 by Ufologist and UFO experiencer George Van Tassel (1910-1978).   The film is the first of three films that will provide the Universal Message that we are NOT alone in the Universe.
The Giant Rock story began when a mysterious man named Frank Critzer pulled into a gas station in Santa Monica, California, for car repairs. George Van Tassel, a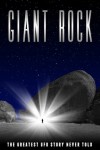 young mechanic working at his uncle's gas station, took an instant liking to Mr. Critzer, who told George of his vision of a big stone located somewhere out in California's Mojave Desert. Frank was a self-educated German immigrant and a follower of some of the more well-known metaphysicians of the time such as Nikola Tesla, Dr. Rudolf Steiner, and Edgar Cayce.  He was prospecting for obscure earth metals in search of the Philosopher's Stone. George was so mesmerized by Frank's tale and the promise of great wealth from minerals that he fixed Critzer's car for free and gave Critzer some canned goods and additional money for a percentage of all of his future mining claims. Frank eventually found the big stone and carved out a comfortable place to live within the eight-story boulder. In 1942, eleven years after they met, Frank Critzer was killed based on erroneous information that he was a German spy.
This unfortunate event propelled George towards his fate. Upon hearing the news of his dear friend's death, George left his job as a flight engineer and with his entire family in tow, moved to Giant Rock and opened up a restaurant and airstrip to continue the work his friend had started.
In 1953, Van Tassel had his own experience with extraterrestrials at Giant Rock, where he was awakened from his sleep by an alien and taken up into a spacecraft.
That extraordinary experience was one of great purpose for George.  He was given the encouragement to begin scientific research in order to perform rejuvenation of human cells. He began to build a dome shaped structure called the "Integratron" with the intent of fulfilling human-life extension.
Giant Rock The Movie fuses together elements of Sci-fi, adventure, government conspiracy, and actual historical events. Although this film takes some creative liberties, the historical sources and spirit of George's legacy remain constant throughout. Meek believes we must reflect on this film about the compelling life of George Van Tassel as not only an important part of our history but also as a very contemporary public message which has transcended the decades and has been continuously denied by all the world's governments:   Aliens exist. They have made contact. They walk among us.
Chad C. Meek is the writer, director, and executive producer of Giant Rock The Movie. In addition, he's President and CEO of Clarity Resources, Inc.  Meek has taken his own early childhood UFO abduction experiences and combined them with time spent with his eclectic uncle, George Van Tassel, to tell an epic story about the early space contactees' movement that occurred at Giant Rock.
The story, based on true events, is being referred to by many in the film industry as the most definitive and possibly "The Greatest UFO Story Never Told."
For more information on Chad Meek and the movie, visit http://giantrockthemovie.com.
CALL  800-259-5791  TO SPEAK WITH CHAD MEEK.
Hour 3:  Frank Vernuccio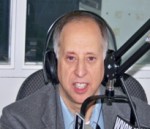 Joining Amerika Now during the final hour is the Editor-in-Chief of the New York Analysis of Policy and Government, Frank Vernuccio, Jr. Frank will be discussing The Salem Witch Trials and Climate Change.
Beginning in 1692, 200 people in the settlement of Salem, Massachusetts, were accused of witchcraft.  Twenty were eventually executed.  Rather than fair trials with hard facts, spurious "spectral evidence" was used to convict the accused.
Recently, President Obama announced an imposing program to deal with what advocates term "climate disruption." It used to be global cooling, then was changed to global warming, then climate change. Embarrassing facts kept mandating name revisions. By no small coincidence, much of the agenda of those perpetuating the belief of man-made changes to the environment happens to fit precisely with the political agenda they have been attempting to impose in one way or another for decades.
Similar to the Salem Witch Trials, those who disagree with the prevailing hysteria are labelled heretics and generally prevented from submitting hard evidence. The falsifying of data by advocates is ignored. Scientific evidence of prior periods of climate swings is given minimal consideration.
The reason for the hard blocking of evidence by proponents of the theory of man-made global climate disruption is the difficulty of the task they face. From the dawn of Earth's existence, the climate has periodically altered, heating and cooling even before the existence of humankind. What is occurring currently appears to be part of that cycle. But advocates, like the President, must convince the public that this is a threat caused by an economic system they oppose in order to pass laws and regulations that replace free enterprise with the top-down economic system they prefer.
Increasingly, studies by researchers across the planet about this very normal cyclical pattern are becoming increasingly difficult to sweep under the rug. This threatens the agenda of those seeking to use normal climatic changes as an excuse to impose their agenda.  Consider just a few examples of recent scientific research:
Science magazine recently reported a study by three scientists noting that water temperatures during the Medieval Warming Period were warmer than those today. The report also notes that "normal cyclical changes, not human activity, is responsible for current temperature fluctuations."
Swedish researchers studying forestry patterns have concluded that "there is nothing unusual, unnatural, or unprecedented about Earth's current level of warmth."
James M. Taylor, Managing Editor of Environment & Climate News writes in Forbes that "assertions that warming temperatures in the United States are causing a host of problems are soundly contradicted by objective temperature data. The U.S. Historical Climatology Network's thermometers, which have been measuring U.S. temperatures since the 1890s, show no long-term trend in U.S. temperatures."
The list goes on and on. The news is even worse for advocates of the global warming theory, as astronomers around the world increasingly report that, due to decreased solar activity, global cooling may be more of a reality than global warming.
For those with an agenda to alter America's economic system, hard scientific evidence is as unwelcome as common sense was to the Salem judges who ordered 20 innocents executed for witchcraft hundreds of years ago.
For more information on Frank Vernuccio, visit his website at http://usagovpolicy.com.
NO CALLS, THIS SEGMENT WAS PRERECORDED.
Share this post...