April 16, 2011  Show Archives/Podcasts   Hour 1 –  Hour 2 –  Hour 3 –  Hour 4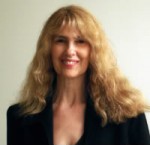 Is there really a way to manifest unexpected income, unexpected business, and unexpected solutions to your most pressing problems–in just two (2) weeks or less?
This is the promise made by Marilyn Jenett, and it is not a promise made lightly!
Marilyn is a renowned prosperity mentor with an international following.  She is also an accomplished businesswoman and owner of a pioneer company that served the corporate arena for 20 years.  Her achievements were the result of the prosperity principles she now teaches in her Feel Free to Prosper Program, (www.feelfreetoprosper.com), a simple yet powerful lesson and mentoring program based on mental and spiritual laws.
Marilyn founded the Feel Free to Prosper Program to mentor and teach others to become aligned with Universal laws and accept their right to prosper.  Her students, from around the globe and from all walks of life, are enjoying remarkable success applying her lessons and participating in her private and group sessions, teleclasses, and audio programs.  Her teachings traditionally create results within two (2) weeks!  It's like having the Universe on speed dial!
Marilyn's fascinating memoir, Feel Free to Prosper:  an Entrepreneurial Memoir of Synchronicity and Guidance, was written on her social media forum and attracted 33,000 views, a literary agent, and multiple publishing offers.  Her upcoming book, based on her teachings, is Feel Free to Prosper–Two Weeks to Unexpected Income with the Simplest Prosperity Laws Available.
Marilyn's website is  www.feelfreetoprosper.com.
PLEASE CALL 800-259-5791 TO SPEAK WITH MARILYN.
Share this post...