(1) Robert Gleason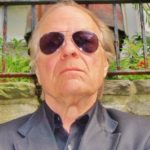 Joining the show during the first hour is nationally-recognized nuclear terrorism expert and bestselling author, Robert Gleason. Robert will be discussing his new book, And Into the Fire.
The world today is a scary place. Incidences of terrorism are on the rise and nuclear weapons are being built and tested by nations that should never possess them. Having a nuke set off in a major U.S. city has become everyone's worst nightmare!
Gleason's latest book And Into the Fire dramatizes in great detail how terrorists could steal bomb-grade highly enriched uranium from a country such as Pakistan and smuggle it into the U.S.  Once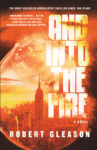 in possession of the fissile nuclear bomb-fuel, cobbling together crude would be an amazingly simple procedure.  As Luis Alvarez, the physicist who designed the Hiroshima bomb wrote, "a high school student could build the Hiroshima bomb if he had the bomb-fuel." Gleason then shows how terrorists can use such crudely built but highly powerful Hiroshima-type bombs to incinerate any major US city.
Robert Gleason is a nationally-recognized nuclear terrorism expert and bestselling author. He's dedicated nearly 30 years to researching the threat of nuclear terrorism and the possibility of nuclear annihilation. He was featured in the History Channel special "Prophets of Doom"and  has been featured on national TV and radio. In addition, he's spoken on the topic of nuclear terrorism at major universities, including Harvard numerous times.
Robert also had an extremely long and exceptionally successful career as an acquisitions editor in New York publishing. Stephen King, Robert Heinlein, Nancy Friday, Harold Robbins, Father Andrew Greeley, Joy Fielding, Margaret Truman, Jack Anderson, Whitley Strieber, Ed McBain, Ice-T, Reggie Jackson, and Former Secretaries of Defense Casper Weinberger and William Cohen are among the hundreds of notables and bestselling authors that Gleason has signed up and edited.
For more information, visit http://nuclearterrorist.com.
(2) Jyotish & Devi, Raising Consciousness (Originally broadcast March 25, 2017)
(3) Corydon B. Dunham, Government Control of the News (Originally broadcast March 25, 2017)
Share this post...