May 17, 2014 – Archives/Pod Casts         Hour 1 –    Hour 2 –    Hour 3
Hour 1:  Regina Cates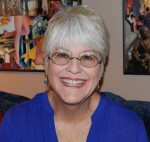 Joining Amerika Now during the first hour is spiritual teacher, transformational author, and positivity junkie, Regina Cates.  She'll be discussing her new book, Lead With Your Heart:  Creating a Life of Love, Compassion, and Purpose.
Some people are just not ready for the hard truth delivered in an unvarnished way. But what if you had a best friend who took you by the hand and carefully and lovingly guided you to a new way of living by coaxing, encouraging, and showing you your better side and allowing you to redefine success and happiness so that these are imminently attainable?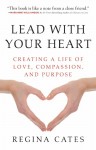 That's what Regina Cates' beautiful new book, Lead With Your Heart, does.  She takes readers gently by the hand and walks them down the path of self-responsibility.  "It's time to own your behavior," Cates says, and then she shows people how to do that with thoughtful insight, simple steps, and probing questions.  She sparks from her heart as she relates the painful and illuminating stories that steered her to new perceptions that transformed her life.
While sitting alone on her 43rd birthday, Cates hit emotional rock bottom with the realization that prior to that moment, she had been lost in the abyss of trying to live up to other people's expectations.  As a result, she had given away one of her most important gifts–the power of choice.  Cates realized that while we cannot control other people or situations, she had a choice in how to respond to them.
Tonight she'll share how to make choices based on love instead of fear so that our lives and the lives of those around us soar in the process.  She'll also share how to move from a volatile, victimized frame of mind to a consistent way of life making conscious actions and decisions from a centered, heart-driven state.  And in so doing, create a satisfying, contented and beautiful life.
Regina is a spiritual teacher, transformational author, and positivity junkie who inspires hundreds of thousands of people everyday to live lives of limitless possibility.  Through her Los Angeles-based company, Romancing Your Soul, she guides people to lead with their hearts.  Her Facebook page, Romancing Your Soul, has approximately 250,000 highly engaged followers.
For more information on Regina, please visit her website at http://romancingyoursoul.com.
Follow Regina on Facebook http://www.facebook.com/romancingyoursoul.

CALL  800-259-5791  TO SPEAK WITH REGINA CATES.
Hour 2:  Terry Irving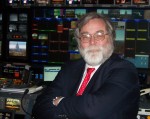 Emmy-Award winning TV producer, journalist, and writer Terry Irving joins Amerika Now during the second hour to discuss his new book, Courier.
August 2014 marks the 40th anniversary of Richard Nixon's resignation from the White House.  Prior to his resignation, in 1972, Washington, D.C., was a hotbed of government secrets and fractured souls, with the Watergate Scandal heating up and the Vietnam War slowing down.
And that's where Emmy Award-winning journalist and writer Terry Irving's new

thriller, Courier, takes off–in the middle of the scandal and drama of Watergate–with a motorcycle courier who unsuspectingly picks up a roll of news film and becomes a target of officials who are willing to kill to keep what's in the film out of the front pages and headlines.  Irving offers a look at 1972 Washington, D.C., at the height of Watergate.  He paints a gritty picture of the capital that today has completely disappeared under new parks and high-rise office buildings.  Although written as fiction, Irving's own first-hand experiences as a motorcycle courier in D.C. in the early '70s brings the novel to life.
Tonight, experience Nixon's scandal unfold through the eyes of a motorcycle courier and get ready for the ride of your life!
Author and long-time journalist Terry Irving moved to Washington, D.C., in 1973 to kick around for a few weeks and never looked back.
In the nation's capital, Irving started out riding a classic BMW R60/2 for ABC News during Watergate.  Carrying the news film was the beginning of a 40-year career that has included producing Emmy Award-winning television news, writing everything from magazine articles to standup comedy, and developing early forms of online media.  Irving has traveled and worked in all 50 states plus parts of Europe, Africa, and Asia.
Terry Irving is the winner of four National Emmy Awards, multiple Peabody, DuPont and Telly awards, plus an honor at the Columbus Film Festival.  He has produced stories around the world from the fall of the Berlin Wall to Tiananmen Square.  He worked as a senior live control room producer at CNN, Fox, ABC, and MSNBC.  He also wrote and edited copy for some of the top anchors and journalists in television news including Ted Koppel, Diane Sawyer, Wolf Blitzer, and Aaron Brown.
Irving is an active member of the International Thriller Writers and the Mystery Writers of America, and serves as a board member of the Foundation for Moral Courage.
He's also the author of the on-going memoir, On the Road, and the self-help book, The Unemployed Guy's Guide to Unemployment, both published in 2012 by Rock Creek Consulting LLC.
If you'd like more information about Terry Irving, please visit his website at http://terryirving.com.
CALL  800-259-5791  TO SPEAK WITH TERRY IRVING.
Hour 3:  Dr. Daniel Gottlieb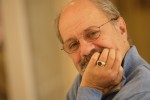 Trusted psychologist, therapist, lecturer, and award-winning radio host Dr. Daniel Gottlieb joins the show during the final hour to discuss his latest book, The Wisdom We're Born With:  Restoring Our Faith in Ourselves.
What if the things you imagine will make you happy won't—if what you really need is not what you think you need?  These days it seems like most people suffer from living a "too-hurried life."  We get so busy with superficial things we don't take time to truly experience the awe of life, like children naturally do.  Even though we're born with the ability to experience joy, love, compassion, trust and, yes, especially awe, life intervenes.  So how do we get from want we HAVE to want we WANT…peace, joy, and love?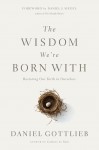 With his unique wisdom, openness, and honesty, Dr. Daniel Gottlieb will remind us all tonight that we're not alone in our struggles.  He offers a path back to a perspective that every infant intuitively understands, but one that is often lost on the road to adulthood.  He'll offer his thoughts on breaking patterns and habits, calming the unquiet mind, living in the moment, and above all, the importance of love.
Daniel Gottlieb, a practicing psychologist and family therapist, is the host of Voices in the Family on WHYY, Philadelphia's National Public Radio affiliate.  From 1993 until 2008, he wrote a highly regarded column for the Philadelphia Inquirer called Inside Out, reflecting his perspective on world events and the ways we experience them.  He is the author of five books, including the bestselling Letters to Sam and Learning From the Heart (winner of the "Books for a Better Life" Award), which have been translated into 18 languages.  A columnist and radio host, Gottlieb also lectures locally and nationally on topics related to personal and social well-being, helping individuals and families find a greater sense of fulfillment and community.  The author's royalties from sales of his book, The Wisdom We're Born With, will be donated to the Khulani Special School, Mduku Community, Kwazulu Natal, South Africa.
For more information, please visit his website at http://www.DrDanGottlieb.com.
NO CALLS, THIS SEGMENT WAS PRERECORDED.
Share this post...