September 29, 2012 – Archives/Pod Casts          Hour 1 –   Hour 2 –    Hour 3
Hour 1:  Paul Blumer

Joining Amerika Now during the first hour of the show is author Paul D. Blumer to discuss "Are Private Prisons the Next Corporate Welfare Boom?"
While so many niche markets have suffered from the economic collapse since 2008, one industry has continued to thrive:  private prisons.  The primary source of their income? Taxpayer dollars paid to detain illegal immigrants.
Roughly half of the illegal immigrants held in this country annually, 400,000, are in private prisons.  The federal government spends $2 billion a year to imprison immigrants.  It's not cheaper to hold illegal immigrants in private prisons, although the argument for the privatization of prisons is that they're cheaper.
"A longstanding debate has been whether the purpose of prisons is to punish or to reform criminals," says Paul Blumer, author of Death of Quarter (www.PaulBlumer.com), a book that chronicles the lives of a few inmates and the social forces that drive them to prison.
"Now, it seems there are additional wrinkles:   Should we enable companies to make big profits, and will that affect national policies on issues such as immigration?"
This could be the start of another government-funded corporate boon, in a similar vein as the military-industrial complex, says Blumer, who has worked in the San Quentin State Prison in California to help reform inmates.
Born in Michigan in 1986, Paul Blumer's bent for adventure has taken him across borders both real and imagined, through thick and through thin, via best of times and worst of times.  Paul graduated from the University of Michigan and then earned an MFA from the California College of the Arts.  He has taught writing classes at San Quentin State Prison in California, and his experiences outside the classroom help fuel his creativity.
For more information, please visit his website at www.paulblumer.com.
Hour 2:   Sonia Barrett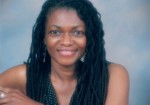 Sovereign Mind Radio show Host/Producer and Founder, author Sonia Barrett, joins Amerika Now during the second hour to discuss programming and The Business of Disease. Sonia is also the author of The Holographic Canvas; The Fusing of Mind and Matter.
Sonia's insights are cutting edge, supported by quantum physics.  Her work bridges the gap between science and spirituality in a simplified format.  She addresses the programming, beliefs, and concepts by which we have lived our lives both individually and collectively.  These insights provide clarity in understanding the paradox of both the real and the unreal; the visible and the invisible components of reality; and the holographic experience.  Known for her mind-bending concepts, Sonia stretches the mind even further by going beyond the common view of time.  In her own words:
"Recognizing our spiritual and perceptual boundaries and comfort zones is a major factor in our quest for answers. In general we are unaware of what we don't know and the distance widens even further when we are affixed behind a barrier of limiting beliefs. Reality is a great science that has no boundaries only those that we create for our comfort. There is no right or wrong way to grow but it can be of tremendous assistance in recognizing the limitations which hold us bound. "
Sonia Barrett has appeared on panels with such noted speakers/scientists as Dr. Amit Goswami, Dr. Bruce Lipton, and a number of others.  She has been a Key Note speaker at such conferences as the ISSSEEM Conference, Conscious Life Expo, and the Alchemy Conference.  Sonia is a popular radio guest and has appeared on television as well.  She appeared in the 2010 film Ghetto Physics, produced by Will Arntz (producer of What the Bleep Do We Know?) and E. Raymond Brown.   She will also be appearing in the upcoming docudrama (2012) Openings, The Search for Harry.
Sonia is currently producing her first documentary titled The Business of Disease, a 90-minute feature.   Additionally, she is also publishing a companion book for the film filled with chapters from everyone in the film www.thebusinessofdisease.com.  She is also the host/producer and founder of Sovereign Mind Radio (www.sovereignmindradio.com) and the founder and publisher of Sovereign Mind Magazine (www.sovereignmindmagazine.com.
For more information about Sonia, please visit her website at www.spiritinform.com.
Hour 3:  Scotty Roberts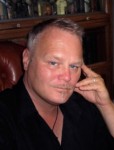 Joining the show during the final hour is Scott Alan Roberts, the Founder and Publisher of Intrepid Magazine, a journal dedicated to politics, science, and unexplained phenomena.
Scotty will join Barb to discuss the upcoming Paradigm Symposium on October 18-21, 2012, in Minneapolis, Minnesota, where he will be a featured speaker.  Scott and Intrepid Magazine are also co-hosting the symposium.
Scotty is a radio show host, popular public speaker, and stand-up philosopher.  He has been interviewed on scores of radio programs and was editor-in-chief of SyFy's Ghost Hunters magazine, TAPS paraMag. Scott attended Bible college and theological seminary, working toward his Master's in Divinity, but left for a 33-year career in advertising and publishing as an art and creative director, designer, illustrator, photographer and writer.
For more information on the Paradigm Symposium, please visit www.paradigmsymposium.com/.
For more information about Scotty Roberts, please visit www.intrepidmag.com.
Share this post...