(1) John J. Higgins & Barb Adams, Don't Panic, It's Still America
Although the election has many people in disarray and pondering what will happen now that Donald Trump will become our 45th president, one constant remains–we still live in America.
Our Founding Fathers were distrustful of government, and through their enlightenment and brilliance put in place a system whereby no one branch has "super powers" over the other branches. The beauty of our democracy is that we can agree to disagree, but not go to mob rule.
Join Barb and John as they discuss Don't Panic, It's Still America.
(2) Dr. George Jelinek, MD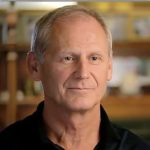 Joining the show during the second hour is Professor George Jelinek, MD, MBBS DipDHM FACEM. Dr. Jelinek will be discussing his recently released book, Overcoming Multiple Sclerosis: The Evidence-Based 7 Step Recovery Program.
Over 2.5 million people are living with Multiple Sclerosis (MS) worldwide, including me, your host, Barb Adams. MS is a debilitating illness which affects people in many different ways. There is no known cure for MS.
For people with MS, proper diet and exercise are crucial to maintaining health. Professor George Jelinek, MD, Head of a unique neuroepidemiological unit at one of the world's highest ranked universities, says that nutrition is key to healthy living with MS and changes to diet are essential.
Dr. Jelinek will discuss his established and successful program of treatment for MS, outlining an evidence-based 7-step program for recovery. Professor Jelinek devised the program from an exhaustive analysis of medical research when he was first diagnosed with MS in 1999. It has been refined through major ongoing international clinical studies under Professor Jelinek's leadership, examining the lifestyles of several thousand people with MS world-wide and their health outcomes.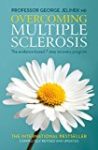 Overcoming Multiple Sclerosis is invaluable for anyone recently diagnosed with MS, for those living with MS for years, or for those with a family member with MS. The book makes an ideal resource for doctors treating people with MS as well.
Professor George Jelinek is Head of the Neuroepidemiology Unit in the Melbourne School of Population and Global Health at the University of Melbourne. He is an international leader in research and treatment of multiple schlerosis, and is the co-author of Recovering from Multiple Sclerosis.
For more information, visit https://overcomingms.org.
(3) Riley Banks-Snyder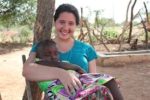 Inspirational author Riley Banks-Snyder joins the show during the third hour to discuss her amazing story, which she details in her new book, Riley Unlikely: With Simple Childlike Faith, Amazing Things Can Happen.
While most 13-year-olds dream of new video games or getting permission to go to parties, 13-year-old Riley Banks asked her parents for permission to go to Kenya.
Riley Unlikely is her inspiring story, detailing why Riley chose to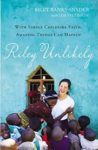 travel to Kenya at 13 years old and why she has been back every year since bringing backpacks of school supplies, hygiene kits for young girls, developing relationships and friendships, and, currently, as a young millennial, raising money to build a complete learning complex in Kibwezi, Kenya, for those who have nothing.
At age sixteen Riley learned that, because of a rare medical condition, she would never be able to have her own children. Devastating news to most young women, especially those who love children and have always dreamed of having their own family. But Riley's response was "Kenya has given me a thousand children."
Riley's stories of her trips to Kenya, her struggles to figure out how to best serve and care for these people she has fallen in love with, and her own unexpected health issues are funny, compelling and gripping.  Readers will find that God writes surprising stories in the lives of those who follow Him. Hard to put down, Riley Unlikely will inspire you to pursue your dreams and make a difference in your own world.
Riley Banks-Snyder is the Founder and Executive Director of Generation Next, a non-profit she established at the age of 14. Generation Next oversees a school in Kenya and runs a thrift shop and food pantry in Branson, Missouri, to fund operations. Riley's heart is for Africa and for reminding every young person that they can do more to change the world than they could ever imagine. Riley and her husband plan to move to Kenya in the near future.
For more information, visit http://generationnextcares.org.
Share this post...