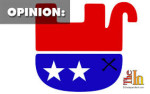 (1) OPEN Discussion on Is the Republican Party Dead? and The Need for Fair Elections
The current presidential campaign has turned into the biggest reality show of all time, thanks mostly to Donald Trump's grandstanding and braggadocia. Voters have been turned into viewers, and the debates have become stages for theatrics rather than discourse. The media is loving it, with debate ratings topping audience numbers of prime-time shows. The 2016 campaign is a blockbuster hit!
Although it's positive more Americans are paying attention to politics again, is this campaign (and its  cast of characters) actually blinding us from seeing the bigger picture?  Is the Republican Party dead? Has it been replaced by opposing factions of evangelicals, libertarians and Tea Party hopefuls, billionaires, and outside-the-establishment Trump supporters?
And what does all of this mean for the future of America? Is the two-party system still the best system for our country or should we return to a system where the common good would outweigh the private good, as envisioned by our Founding Fathers?
JOIN Barb and John as they discuss Is the Republican Party Dead? and The Need for Fair Elections.
(2) Ya-Ling J. Liou, D.C.

Joining the show during the second hour is chiropractic physician and author, Ya-Ling J. Liou, who will be discussing her book, Every Body's Guide to Everyday Pain.
Persistent aches and pains plague nearly one-fifth of all adults in the U.S., according to a National Health Interview Survey. But victims can learn to identify the culprits of their pain from reading their body's clues.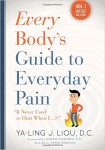 Burning pains or stabbing pinches are the body's way of telling you that you need to pay attention. Once serious underlying causes are ruled out through blood tests, MRIs or X-rays, you can do the detective work to trace the pain back to its trigger point–whether  the cause is mechanical, chemical, emotional, or some combination of the three.
When you try to ignore or power through your pain, you teach your brain to get good at being in pain, warns Ya-Ling Liou, a pain management expert. This is how chronic pain sets in. Targeting the situations that cause pain allows you to take back control.
Ya-Ling will spell out the functions of the systems involved in pain so that you can become your own expert on healing what ails you. Her advice, based on sound medical science, offers hope to those who have been living with chronic pain and helps them become their own experts in pinpointing and alleviating their nagging points.
Ya-Ling Liou, D.C., is a chiropractic physician who earned her doctorate from New York Chiropractic College. After more than 20 years of clinical experience, she continues to expand and share her intuitive body care techniques. Her new book, Every Body's Guide to Everyday Pain (Return to Health Press, 2015), takes into account the whole person, and aims not only to address the mechanical balance of the body, but also the chemical and emotional aspects that so often influence this balance. Dr. Liou lives, works, and writes in Seattle.
For more information, visit www.returntohealth.org.
(3) Jack Myers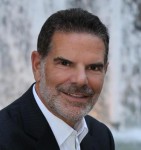 Cultural visionary, bestselling author, and award-winning filmmaker, Jack Myers, joins the show during the third hour to discuss his new book, The Future of Men: Masculinity in the Twenty-First Century.
Masculinity is evolving in the twenty-first century. The age of the dominant male has passed.  Women are starting to make more money, earn more college degrees, dominate more industries, and that's just the beginning.  Today's men are rejecting macho stereotypes and are parenting more actively. But  what does this mean for the future of masculinity?  What kind of world will young males grow up in, and is an entire generation being left behind in today's reverse gender-gap?
Peabody Award-winning filmmaker and bestselling author Jack Myers explores these world-changing questions in his new book,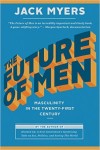 The Future of Men (Inkshares, March 2016), which examines how masculinity is evolving in the new millennium.  From shifting gender norms where women are generating greater income and more men stay home with the kids, to areas where women are growing in dominance, Myers shows how the traditional roles of men and women are becoming blurred, and what young men can do to find their place in today's new world.
For more than 30-years, Jack Myers has been the go-to visionary in the media business. He serves as Chairman and Media Ecologist at MyersBizNet, which 'future proofs' the business of more than 200 member companies through exclusive market intelligence, economic data and strategic insights for decision-making.
Jack is a cultural, economic, and technology visionary, award-winning documentary film producer, and author. His last book, Hooked Up: A New Generation's Surprising Take on Sex, Politics and Saving the World, won the International Book Award for Youth Issues. Jack is the recipient of the George Foster Peabody Award, won the Crystal Heart Award from the Heartland Film Festival, and has been nominated for both an Academy and Emmy Award for Best Documentary Feature. He has been presented a World Music Award and co-produced the GE Focus Forward Films documentary series with Morgan Spurlock's Cinelan Group, in which he is a partner.
Jack's career includes sales and management positions at CBS, ABC and Metromedia. He is Chairman of the Board of International Radio and Television Society (IRTS), a Board Member of the Newhouse School of Communications at Syracuse University, and served on the Advisory Board for the Steinhardt School of Culture, Education and Human Development at New York University where he studied Media Ecology with Dr. Neil Postman. He is also a board member of the TD Foundation, serving the veteran families impacted by the conflicts in Afghanistan and the Mideast, and of the John A. Reisenbach Foundation, which supports safety in New York City.
For more information, visit http://thefutureofmen.com.
Share this post...