May 7, 2011  Show Archives/Podcasts   Hour 1 –  Hour 2 –  Hour 3 –  Hour 4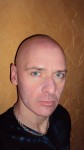 Joining Amerika Now for the entire show is popular author, media guest, and journalist Nick Redfern, who specializes in unsolved mysteries and government conspiracies.  Nick will be discussing his book, The Nasa Conspiracies, as well as many other fascinating topics such as Bigfoot, Men in Black, Contactees, and Chupacabras.
The National Aeronautics and Space Administration (NASA) has been on the forefront of efforts to explore space, resulting in the Apollo missions, the Skylab space station, and today's space shuttle.  But behind the seemingly open face of NASA, there is a more mysterious world.  NASA has been linked to a number of high-level cover-ups  including:  Claims that the Apollo moon landings in the late 60s and early 70s were faked; NASA's role in hiding the truth about the face on Mars; UFOs and alien life forms; and even the comments of a former NASA astronaut regarding the famous UFO crash at Roswell, New Mexico, in 1947.
So what does NASA actually know about UFOs and the face on Mars?  Nick Redfern has researched these subjects extensively, and believes there is evidence that NASA knew about the face on Mars long before it was revealed to the public.  He also says that there is evidence that the face is an ancient artificial structure, and explains why it looks so human and what NASA really knows about it.
Nick Redfern works full-time as an author, lecturer, and journalist.  He writes about a wide range of unsolved mysteries, including Bigfoot, UFOs, the Loch Ness Monster, alien encounters, and government conspiracies.  Nick writes regularly for UFO Magazine, Fate, TAPS Paramagazine, and Fortean Times. His previous books include The Real Men in Black, Contactees, and Memoirs of a Monster Hunter.  Nick has appeared on numerous television shows, including VH1's Legend Hunters; the BBC's Out of this World; History Channel's Monster Quest and UFO Hunters; National Geographic Channel's Paranatural; and SyFy Channel's Proof Positive.  Redfern is co-host, with Raven Meindel, of the popular, weekly radio show, Exploring All Realms.
Nick can be contacted at nickredfernsbooks.blogspot.com.
PLEASE CALL 800-259-5791 TO SPEAK WITH NICK REDFERN.
Share this post...