(1) John J. Higgins and Barb Adams, Week in Review

(2) John J. Higgins and Barb Adams, Week in Review (Part Deux)

(3) Dr. Shuvendu Sen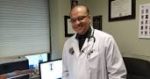 Joining the show during the third hour is renowned physician, author, speaker, and humanitarian, Dr. Shuvendu Sen. Dr. Sen will be discussing his latest book, Why Buddha Never Had Alzheimer's:  A Holistic Treatment Approach Through Meditation, Yoga, & the Arts.
Do ancient practices hold the key to a modern epidemic?
An estimated 5.4 million people in the U.S. are afflicted with Alzheimer's Disease, devastating not only those individuals but also their families. The scientific community is yet to understand Alzheimer's elusive and complex causes and treatments.  Despite relentless drug trials and research, Alzheimer's continues at a furious pace. It is a gigantic specter that looms before all of us as we age, and it is advancing unimpeded.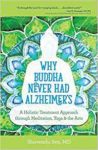 In his book, Why Buddha Never Had Alzheimer's, Dr. Sen examines the importance of meditation, yoga, and other holistic medicines in the prevention of and care for Alzheimer's and dementia. Based on the latest scientific research, Dr. Sen's work offers hope and optimism at a time when nothing else thwarts the unharnessed march of this disease.
Dr. Shuvendu Sen is Director, Medical Education, and Associate Program Director, Internal Medicine Residency at Raritan Bay Medical Center, New Jersey. He's been named to America's Best Physicians and received the Oscar E. Edwards Award from the American College of Physicians as well as many other national and regional awards. In addition, Dr. Sen is the author of numerous medical and scientific publications, book chapters and abstracts, and is one of the Chief Editors of the medical textbook, Principles of Clinical Diagnosis. He has been nominated three times for the Pushcart Prize Award for both fiction and nonfiction works, and is the author of the critically-acclaimed book for lay audiences, A Doctor's Diary.
Dr. Sen serves in advisory capacities in many leadership committees, including the American College of Physicians, Alzheimer's Association, and Rotary International. He has been featured on PBS, CBS, and other media outlets.
For more information, visit http://shuvendusen.com.
Share this post...