Dec 18, 2010, Show Archives/Podcast   Hour 1 –  Hour 2 –  Hour 3 –  Hour 4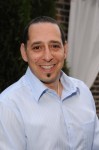 Our guest for the first 2 hours of the show is Steve Olsher.  Steve  is "America's Reinvention Expert" and he will inspire and teach you how to identify your WHAT–the one thing you were born to do–while engaging you with his street-smart style.  Steve is a successful entrepreneur, author of Journey to You:  A Step-by-Step Guide to Becoming Who You Were Born to Be, and founder of The Reinvention Workshop.  Steve is a sought-after media guest, and his unique slant on personal development is sometimes controversial, but always compelling and entertaining.
Steve's book, Journey to You:  A Step-by-Step Guide to Becoming Who You Were Born to Be, is a combination of  What Color is Your Parachute meets The Secret in 21st century form!  Discover your WHAT today!
Have you ever wondered why we so dearly love the story of Cinderella, the downtrodden servant who becomes a princess, or the tale of Luke Skywalker, a humble farm boy who becomes the savior of the galaxy?
If you think deeply about their stories, you'll realize that while each undergoes an incredible transformation, neither emerges as an entirely different, new person.
Instead, they start out with their inherent greatness suppressed by difficult childhoods and buried by harsh circumstances.  Over the course of their adventures, they learn to shed the shackles and become their true selves–glorious leaders and heroes.
The central message of these stories has great resonance for all of us.  As we go through life's hardships, we tend to lose touch with our inner greatness.  We make distasteful compromises, settle for less, and become detached from our deepest selves.   Steve Olsher will teach you how to rediscover your true potential and become who you were born to be.  By blending ancient wisdom from a multitude of spiritual leaders with the fearlessness of modern-day thinkers, Steve has synthesized these teachings into a proven system for empowerment and achievement.
As  Steve says, "I strongly believe the destination is the road, and the journey is the destination."
Steve can be heard on his own radio show, Reinvention Radio, which airs on 1100 AM KFNX, Phoenix, as well as livestreamed at www.1100kfnx.com.
His website is www.steveolsher.com.
Call 1-800-259-5791 to speak with Steve and discover your what!
Our guest for the second half of the show is Patrick F. Gill.  Patrick is Co-Founder of the Northern Colorado Entrepreneurs Network (www.nocoentre.net), the premier environment for new and seasoned business people to share ideas, offer coaching, make connections, find partners, and create financing.
Patrick's business successes over the past 20 years prepared him to create a cleaner, safer, sustainable world by delivering breakthrough energy technologies in an innovative environment.  Some of his areas of expertise and interest include global warming, climate change, and green technologies.
Patrick's specialties are program management, new product development and introduction, and solution integration.
If you have an idea or have been wondering how to get your passion turned into profit, Patrick will give you advice and pointers on how to get started and find the funding that you need to turn your dreams into reality.
Call 1-800-259-5791 to speak with Patrick during the interview.
Share this post...