February 1, 2014 – Archives/Pod Casts         Hour 1 –    Hour 2 –    Hour 3
Hour 1:  John Murphy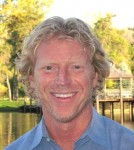 Award-winning author, speaker, international business consultant, and Zentrepreneur John J. Murphy joins Amerika Now during the first hour to discuss his latest book, Zentrepreneur:  Get Out of the Way and Lead.
What does Zen Buddhism have to do with running a successful business?  For my first guest, John Murphy, President of Venture Management Consultants in Grand Rapids, Michigan, the answer is "everything!"
Murphy is an international business consultant and speaker who believes that today's business leaders have a lot to learn from the ancient art of Zen, which encourages self-reflection and positive change as a means to enlightenment.  Murphy applies this spiritual practice to the business world, encouraging leaders to question their practices and implement meaningful changes within their organizations.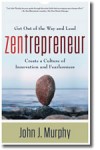 In his newest book, Zentrepreneur, Murphy shares practical advice for turning great ideas into new businesses, finding solutions for common start-up woes, and rejuvenating established enterprises.  The book itself serves as a guide for entrepreneurs, business owners and employees alike.
John will explain what being a Zentrepreneur means, and what made him want to bring the art of Zen and the practice of business together.  He'll also share some tools that aspiring entrepreneurs can use to turn their ideas into results.
John Murphy is the Founder (1988) and President of Venture Management Consultants, Inc., a firm specializing in creating lean, high performance work cultures.  As a business consultant, John has delivered services to dozens of organizations, including AlliedSignal (Honeywell), BMW, Chase, the CIA, Delphi, GE, GSK, Hilton, Lockheed Martin, Merck, the Michigan State Senate, Perrigo, Prudential, Raytheon, Spectrum Health, Target Stores, the U.S. Navy, United Way, Wolverine World Wide and Wyeth.  As an educator and LeanSixSigma Master Blackbelt, John has trained thousands of people from over 50 countries, including Fortune 500 executives, project leaders, managers, and blackbelts. He has also mentored dozens of project teams in Transformational Leadership, Organizational Development, Operational Excellence, and Lean Six Sigma applications.  As a speaker, John has delivered keynotes and seminars throughout North America, South America, Europe and Asia. Among those he has shared the stage with are General H. Norman Schwarzkopf, Zig Ziglar, Denis Waitley, Rocky Bleier, and Tony Robbins.  As a recognized expert, John has appeared on over 400 radio and television stations and his work has been featured in over 40 newspapers nationwide.
John is an on-going student and teacher of A Course in Miracles, Taoism, Buddhism, Shamanic Healing Practices and Spiritual Enlightenment. It is with this depth and understanding of context that he illuminates the content he teaches.
Prior to consulting, John served as corporate director of human resources for Paulstra CRC, an international automotive division of Hutchinson SA in Paris, France.  In this role, John led numerous Operational Excellence projects, resulting in multi-million dollar improvements and a far more inspiring culture.
John is a graduate of the University of Notre Dame and the University of Michigan's Human Resource Executive Program. He is also a former quarterback for Notre Dame.
If you'd like more information about John J. Murphy, please visit his websites at http://www.johnjmurphy.net and  www.venturemanagementconsultants.com.
PLEASE CALL  800-259-5791  TO SPEAK WITH JOHN MURPHY.
Hour 2:  Paul Banks

Sports expert and owner of TheSportsBank.net, Paul M. Banks joins the show during the second hour to talk all things Super Bowl XLVIII between the Denver Broncos and the Seattle Seahawks.
What happens when an unstoppable force meets an immovable object?  We'll know the answer soon enough when the #1 offense (Denver Broncos) meets the #1 defense (Seattle Seahawks) in Super Bowl XLVIII.
Banks is deemed the nation's leading sports expert.  Featured on the History Channel, CBS, and ESPN, Banks will discuss the exciting possibilities in store for fans this Super Bowl Sunday.  He'll talk about whether the game will live up to the hype, how the weather may affect the game, and what may happen when the best defense pairs up with the best offense.  He'll also share his thoughts on who'd he like to see win.
Paul M. Banks is a Fulbright scholar in media studies, MBA, small media business owner, published author, Founder of The Sports Bank.net, and a Fox Sports affiliate member.  He's a member of the Society of Professional Journalists, Football Writers Association of America, and U.S. Basketball Writers Association.   Paul's a former political writer for Washington Times.com and numerous business journals.  He's credentialed for the United Nations, Rose Bowl, BCS National Championship, Final Four, Stanley Cup Finals, and NBA Playoffs and has been featured on the History Channel, CBS and ESPN radio. He also does Chicago Bears reports every Friday for WAOR 95.7 The Fan, Illinois, and Northwestern University every Tuesday for KOZN 1620 The Zone.
For more information about Paul Banks, please visit his website at www.thesportsbank.net.
PLEASE CALL  800-259-5791  TO SPEAK WITH PAUL.
Hour 3:  Rebroadcast

Share this post...