November 9, 2013 – Archives/Pod Casts          Hour 1 –    Hour 2 –    Hour 3
Hour 1:  August Turak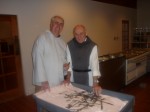 Joining the show during the first hour is successful entrepreneur, corporate executive, and award-winning author August Turak (seen on left).  August will be discussing his recent book, Business Secrets of the Trappist Monks:  One CEO's Quest for Meaning and Authenticity.
Service and selflessness are at the heart of the 1,500-year-old Trappist monks of Mepkin Abbey's monastic tradition's remarkable business success.  It is an ancient though immensely relevant economic model that preserves what is positive and productive about capitalism while transcending its ethical limitations and internal contradictions.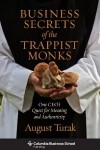 Drawing on his experience as the protégé of the man who founded the IBM Executive School, 17 years working alongside the Trappist monks of Mepkin Abbey, and over 30 years of business experience, Turak offers the power to transform your business and your life in his book, Business Secrets of the Trappist Monks: One CEO's Quest for Meaning and Authenticity published by Columbia Business School Publishing. Order now through Columbia Business School Publishing.
Combining vivid case studies from his 30-year business career with intimate portraits of the monks at work, Turak shows how Trappist principles can be successfully applied to a variety of secular business settings and to our personal lives as well.  Turak demonstrates that monks and people like Warren Buffett are wildly successful not despite their high principles, but because of them.
After a corporate career with companies like MTV, August Turak founded two highly successful software businesses, Raleigh Group International (RGI) and Elsinore Technologies.  August received a B.A. in History from the University of Pittsburgh and is pursuing a masters in Theology at St. John's University, Minnesota.  Turak's essay "Brother John" received the grand prize in the John Templeton Foundation's Power of Purpose essay contest.
August has been featured in the Wall Street Journal, Fast Company, Selling Magazine, New York Times, and Business Week. In addition, he's a popular leadership contributor at Forbes.com.
For more information, please visit www.augustturak.com.
PLEASE CALL  800-259-5791  TO SPEAK WITH AUGUST TURAK.
Hour 2:  Dr. Susan Shumsky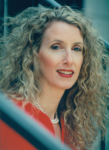 Highly-respected spiritual teacher, award-winning author, and founder of the Divine Revelation Dr. Susan Shumsky joins the show during the second hour.  Dr. Shumsky will be discussing her latest book, The Power of Auras:  Tap Into Your Energy Field for Clarity, Peace of Mind, and Well-Being.
Would you like to know how to access, cleanse and strengthen the power of your aura?  As a pioneer in the field of personal development, Shumsky brings together more than four decades of research, laying out proven tools and new techniques for mastering, through the study of auras, a wide variety of disciplines such as sense perception, spiritual healing, intuitive knowledge, meditation, prayer, visualization and much more.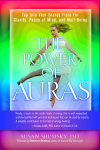 Shumsky's book, The Power of Auras, offers self-sufficiency and inner strength to readers, and serves as a valuable handbook for those in the holistic health field.  It's the perfect defense against the avalanche of external influences in this new millennium that are draining and depleting our energies.  Shumsky shows us how to cleanse, strengthen and expand our auras to experience greater love, energy, and happiness.
Dr. Susan Shumsky has dedicated her life to helping people take command of their lives in highly effective, powerful, positive ways. She is the author of 10 books, published by Simon & Schuster, Random House, and New Page. A pioneer in the human potential field, she has spent more than 45 years teaching thousands of people meditation, prayer, affirmation, and intuition. Her book titles include Miracle Prayer, Divine Revelation, Exploring Meditation, Exploring Auras, Exploring Chakras, How to Hear the Voice of God, Ascension, Instant Healing, The Power of Auras, and The Power of Chakras.
Dr. Shumsky is a highly respected spiritual teacher, award-winning author, and founder of Divine Revelation®—a unique field-proven technology for contacting the divine presence, hearing and testing the inner voice, and receiving clear divine guidance. For 22 years, her mentor was Maharishi Mahesh Yogi, guru of the Beatles and of Deepak Chopra. She served on Maharishi's personal staff for 7 years.
A sought-after media guest and highly acclaimed professional speaker, Dr. Shumsky has done over 600 speaking engagements and over 600 media appearances since her first book was published, including Woman's World, GQ, Cosmopolitan, Los Angeles Times, nationally syndicated TV and radio on ABC, NBC, CBS, and FOX news, Coast to Coast AM with George Noory, and William Shatner's Weird or What? She is featured in the movie Three Magic Words.
For more information, please visit her websites at
PLEASE CALL  800-259-5791  TO SPEAK WITH SUSAN SHUMSKY.
Hour 3:  Troy Horne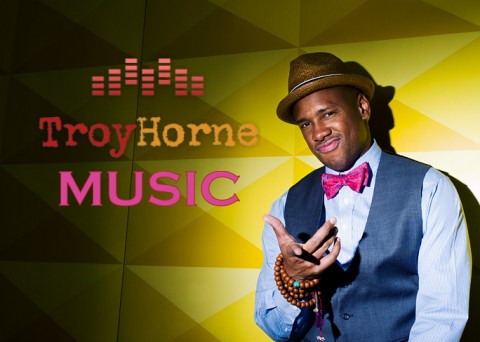 Joining the show during the final hour is musician Troy Horne, who will be sharing the power of conscious music tonight with all of us.
Troy Horne is excited about his new album.  From artist to creator to producer, Troy has written, recorded, and produced music, film, and television.    Troy has starred in the Broadway show RENT, NBC's The Sing Off (with Urban Method), the ION Network's Firebrand TV, and has written music for the film Thug Angel – A Tupac Shakur Documentary. In addition, Troy was featured on ESPN's 2011 Monday Night Football musical opener with his former band, The House Jacks, alongside Hank Williams, Junior.  Troy has also appeared on Starsearch, on multiple records as a lead and background singer, and has toured the world with his band Moses.
It was Troy's global musical experience that put him in contact with many people from different backgrounds, religions, and cultures.  These interactions and relationships have grown a desire in Troy to create music that makes everybody's lives better.
"I just want to use my music to help people through this life experience," says Troy.
With his new album, Troy creates positive music that helps everyone love themselves.  It's music that makes people feel good; music that makes you laugh, cry and dance!  Troy has made all of his new music available on Itunes, with instrumental tracks for all of his songs soon to be available for download from Itunes (Troyhorne.com), as well as sheet music.  There will soon be inspirational music videos available on his Youtube channel.
Troy is so thankful to have the support of the global community and hopes that his music will be a blessing to those looking for a little inspiration or a little pick-me up.
For more information, you can visit Troy and hear his music at Troyhorne.com. This is going to be a fun journey!  So listen in tonight, because here we go!
PLEASE CALL  800-259-5791  TO SPEAK WITH TROY HORNE.
Share this post...